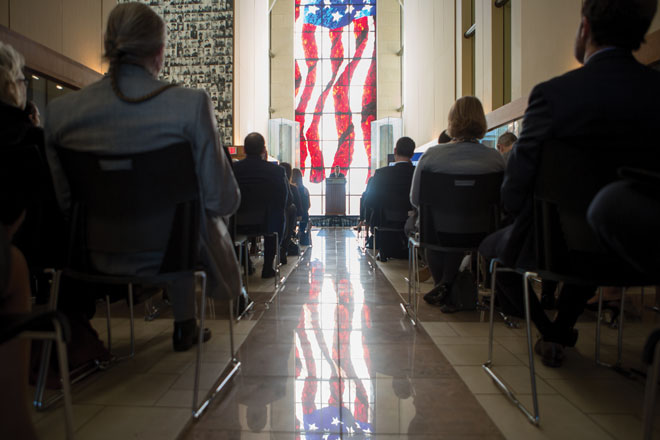 "Your Honor, I represent the United States."
As U.S. attorney for Kansas, Stephen McAllister utters this phrase when making official appearances in federal courtrooms. The experience is humbling and exhilarating every time.
"I get to be a part of the greatest 'law firm' in the United States, and every day I feel proud of and good about what I do," said McAllister, L'88. "I love being an advocate, taking a side and articulating its positions. But being a prosecutor is even better than private party litigation because I also have an obligation to see that justice is done, to exercise the public trust appropriately and fairly."
The U.S. Senate confirmed McAllister's appointment with a unanimous vote late last year. He was sworn in as the state's top prosecutor on Jan. 25 by U.S. Supreme Court Justice Clarence Thomas. The next day, he met with all of his new employees – a few more than 100 attorneys and staff stationed in Wichita, Topeka and Kansas City – to learn about the people, cases, procedures and other aspects of his complex new job.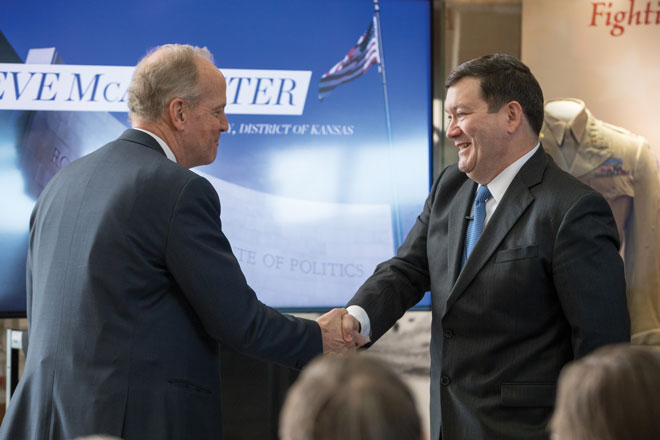 "I consider myself a lifelong student of the law," McAllister said, "and I am learning all kinds of new things in this position."
That approach is, perhaps, not surprising for someone who has spent most of his career as a teacher. A native Kansan, McAllister joined the KU Law faculty in 1993 after completing federal clerkships with Seventh Circuit Judge Richard Posner and Supreme Court Justices Byron White and Clarence Thomas. He also spent a year in private practice in Washington, D.C.
Over the course of the past 25 years, McAllister has taught constitutional law and torts to thousands of Jayhawk lawyers in Green Hall classrooms. Along the way, he also served five years as dean and represented the state of Kansas as its solicitor general. Assuming he returns to KU Law following his leave of absence to serve as U.S. attorney, he will be able to share with students experiences that few lawyers ever enjoy.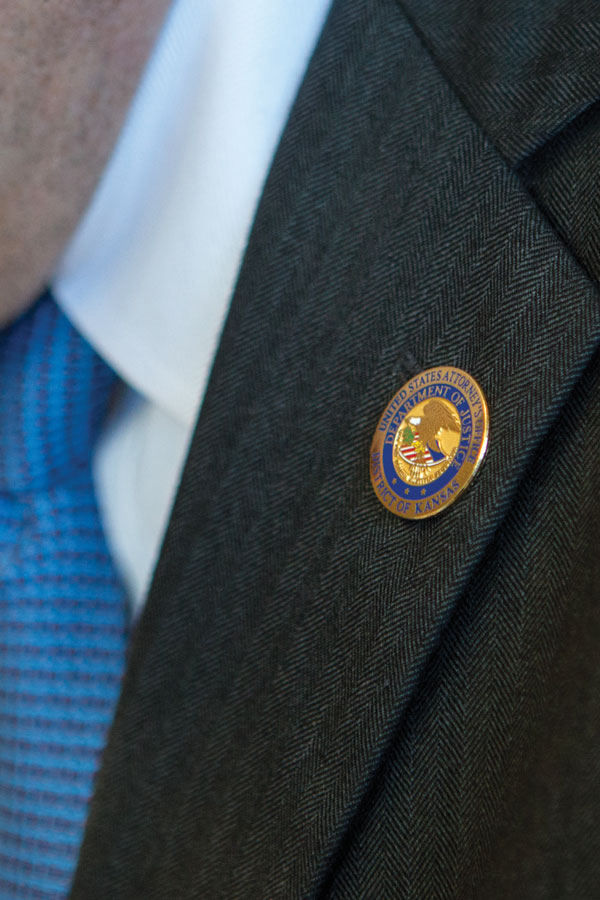 "I've now been inside grand juries multiple times, I have indicted cases, and I have been able to attend and participate in every phase of the federal criminal justice process," McAllister said. "I also am fortunate to have the opportunity to engage with the Department of Justice in Washington, D.C. Perhaps most importantly, I have come to appreciate first-hand the incredible power of prosecutors to affect the course of litigation and lives."
Case in point: The first major verdict of McAllister's tenure as U.S. attorney resulted in the convictions of three defendants who conspired to create a bomb that would blow up an apartment complex in Garden City. The apartment complex housed Somali refugees and contained a mosque.
"If the FBI had not thwarted that plan, dozens of innocent people could have been killed or injured," McAllister said.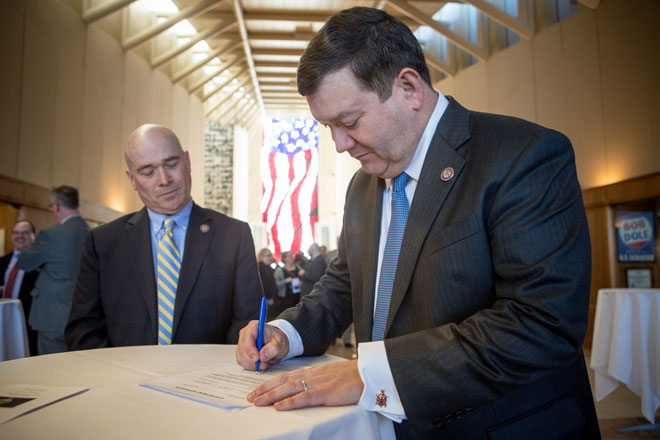 That was a big win. But McAllister fears that a number of high-profile cases of police and prosecutorial misconduct in recent years – including several allegations against prosecutors in the U.S. Attorney's Kansas Office – have eroded public confidence in the justice system. For that, he said, there is simply no excuse.
"Governments need to own their failings in those situations and do everything they can to make things right," McAllister said. "I repeatedly stress to our office that the goal is to do justice, not to run up our statistics or convict every possible crime and always seek the harshest sentence possible."
At the same time, he said, society needs the agents, prosecutors and others who have dedicated their lives to countering and stopping wrongdoers.
"The courage and commitment of the law enforcement and prosecutorial communities are impressive and essential to the survival of the United States as we know it," he said. "I am humbled every day to be part of the most amazing law enforcement efforts this world has ever seen."
— By Mindie Paget