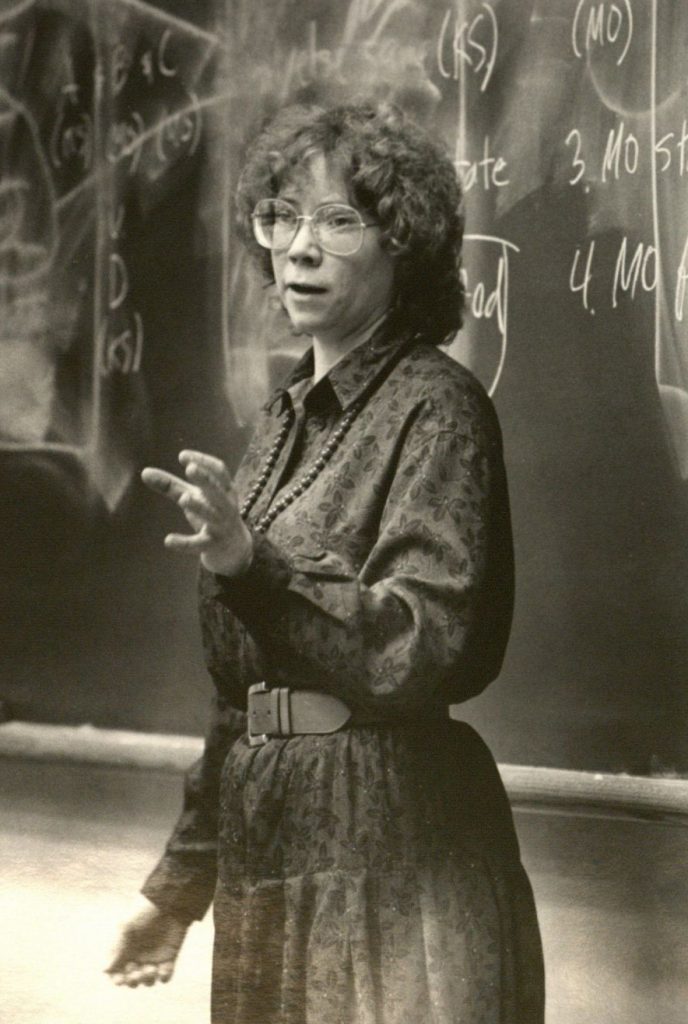 After 36 years at the University of Kansas School of Law, professor Ellen Sward is retiring after the spring semester.
"I like it here. I like the students, my colleagues on the faculty, the University and Lawrence. I just didn't see any reason why I should leave," Sward said. "I was happy here."
Sward concluded her teaching career on April 24, 2020 by instructing a Jurisdiction course via Zoom.
"There were no computers in the classrooms when I started. People didn't do that. They didn't have laptops yet," she said. "Students are much more tech-savvy now."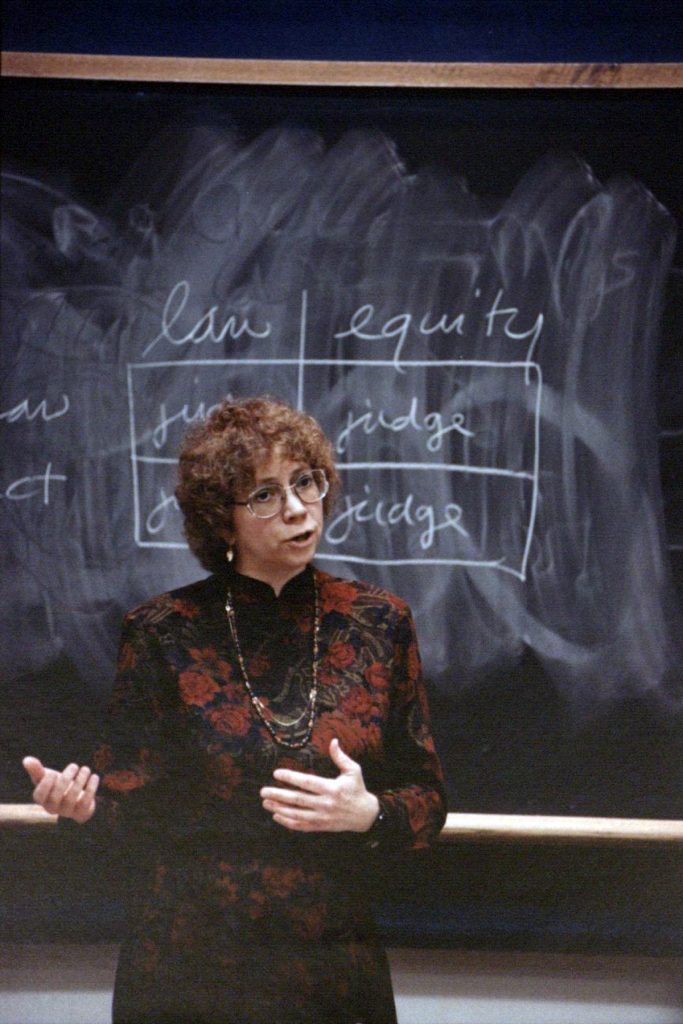 Sward joined the KU Law faculty in 1984. During her 36-year tenure, she taught Civil Procedure; Jurisdiction; Federal Courts and the Federal System; Legal Research and Writing; Advanced Litigation; Administrative Law and Bankruptcy Law.
"Civil Procedure, Jurisdiction and Federal Courts are my favorite classes," Sward said. "I was happy to teach them."
She is perhaps best known to her students for the marathon 8-hour take-home final she administers each year in her Civil Procedure course for first-year law students.
"I remember that final like it was yesterday. It was my second ever law school exam," said Terra Brockman, a third-year law student. "My favorite part about taking the final is that it's infamous. Whenever you meet an attorney who graduated from KU, it's always asked if you had Professor Sward for Civil Procedure. It's like we're all a part of some elite club because we tackled the final. You instantly bond with someone when you find out they also experienced it."

A native Ohioan, Sward graduated from the University of Cincinnati in 1970 with a degree in political science. After earning her undergraduate degree, she spent six years in the workforce.
She was inspired to go to law school after working as a copy editor for the book "Public Interest Law: An Economic and Institutional Analysis," which was written by Burton A. Weisbrod in collaboration with Joel F. Handler and Neil K. Komesar.
"I was working for an economist at the University of Wisconsin who was doing an economic analysis of public interest law. There were a number of law professors on that as well," Sward said. "When I started that job, I realized that kind of for the first time I felt surrounded by people like me. So I figured I'd become an academic. They let me actually write one of the chapters in the book, too."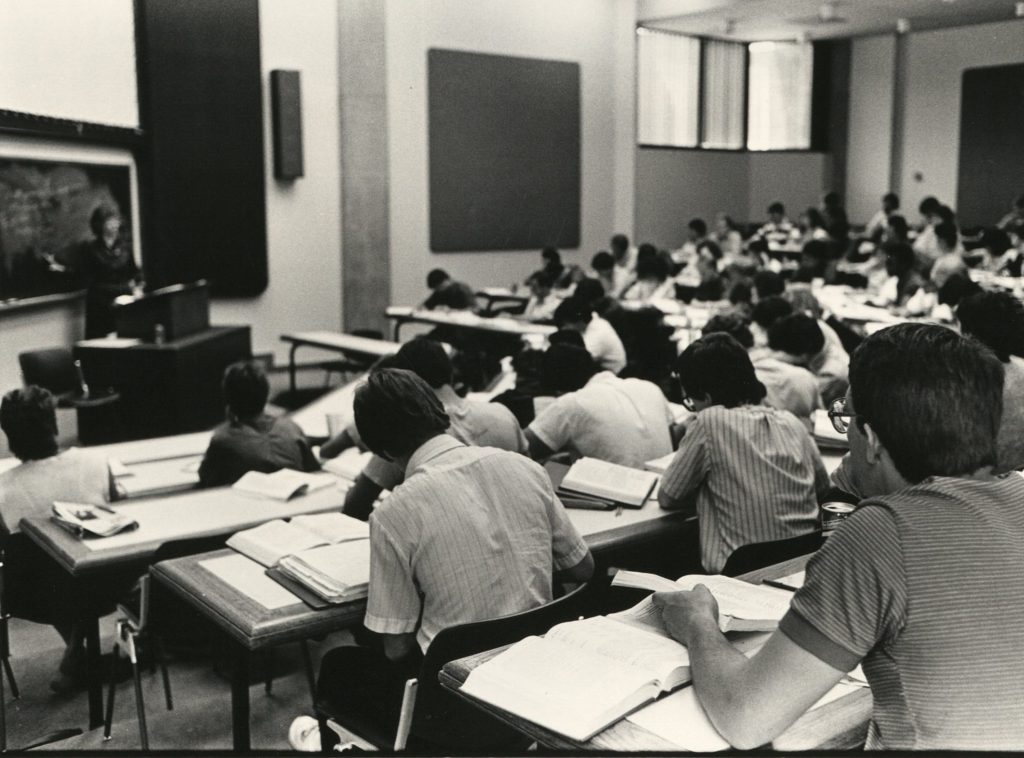 Sward earned a J.D. from Harvard Law School in 1979. While at Harvard, Sward was the case editor of the Harvard Law Review. She served on the Harvard Law Review alongside U.S. Supreme Court Chief Justice John Roberts.
After law school, Sward worked in private practice for five years. She was an associate at Michael, Best & Friedrich in Madison, Wisconsin for two years. Then, she spent three years as an associate Arent, Fox, Kintner, Plotkin & Kahn in Washington, D.C. Sward said her favorite parts of private practice were working with new associates and writing briefs.
"I went to law school thinking that I would eventually teach," Sward said. "I was a little surprised I lasted five years in practice, but I'm glad I did. I found that I really enjoyed showing the ropes to the new associates who were right out of law school."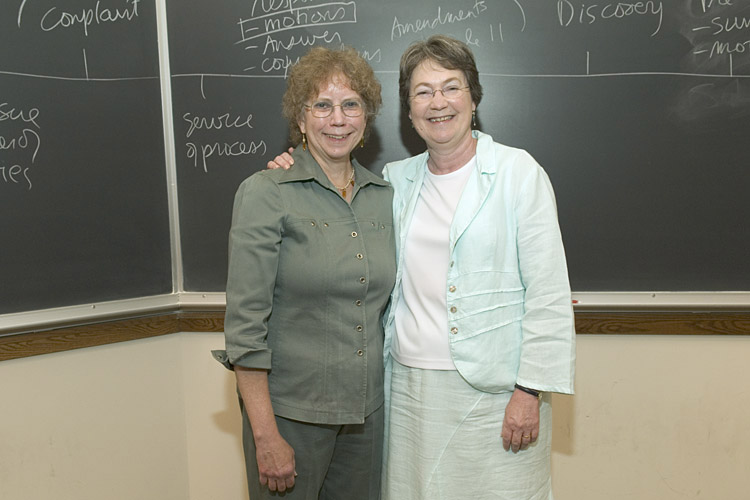 When interviewing for teaching positions, KU Law stood out among the rest to Sward.
"I actually came out of the interview process with KU at the top of my list because I liked the people. Apparently, they liked me too," Sward said. "It was a great fit."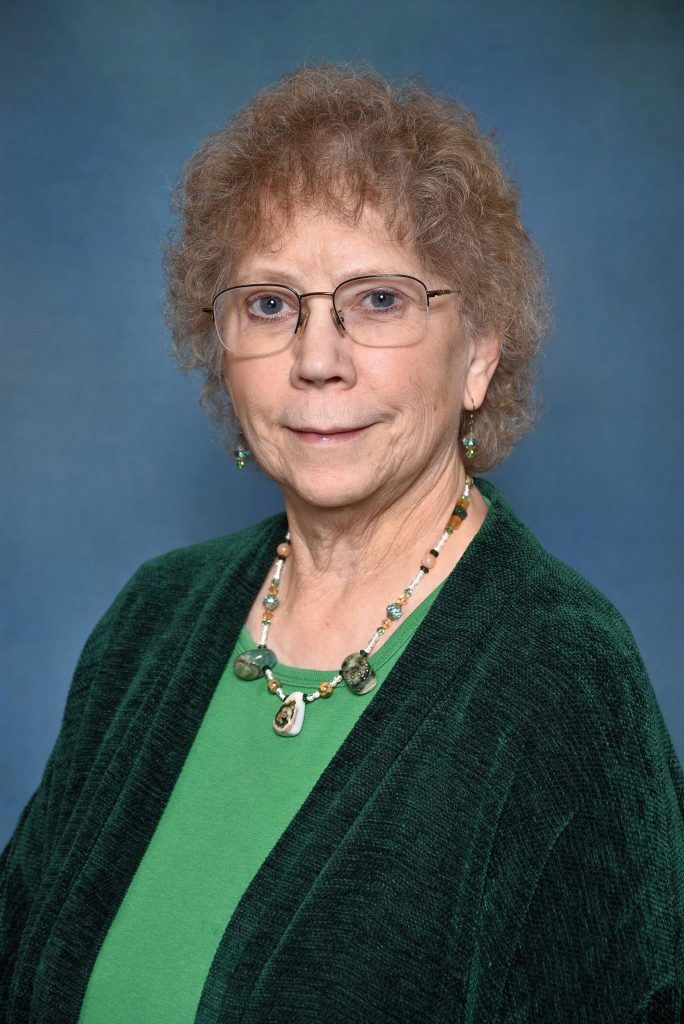 Sward is a highly respected and beloved law professor at KU Law. She was named a Dean James Green Fellow from 1996-1999, in recognition of her service to the law school. She also received the Kemper Fellowship for Teaching Excellence from the University of Kansas in 2008, the Immel Award for Teaching Excellence in 2018 and the Fred J. Moreau Award in 2020.
In addition to teaching, Sward served as KU Law's associate dean for research from 2004-2006. She's been a part of law school committees on academics; minority student affairs; curriculum review; faculty recruitment; long-range planning; and tenure and promotion standards.
Her focus for teaching and research has been on civil procedure and particularly the civil jury. She is author of "The Decline of the Civil Jury," published by Carolina Academic Press in 2001.
She has published articles in the Harvard Law Review, Kansas Law Review, American University Law Review, Wisconsin Law Review, Indiana Law Journal, North Carolina Law Review, Seton Hall Law Review and Connecticut Law Review.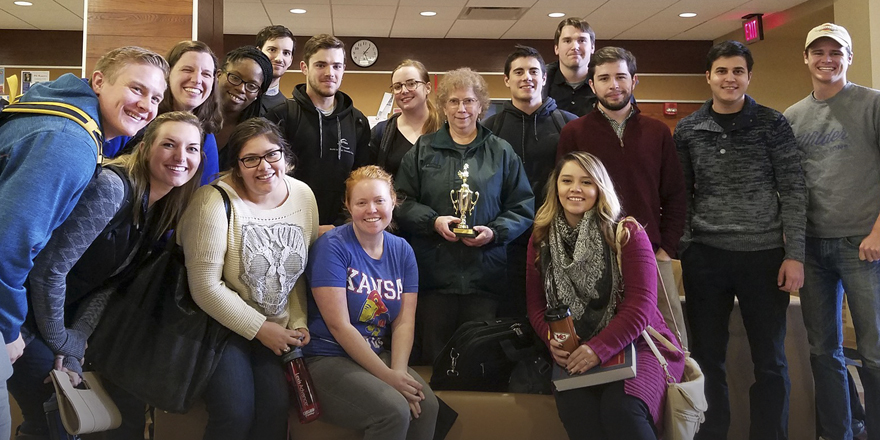 Sward is a longtime advocate of the Black Law Students Association's (BLSA) annual Thanksgiving Food Drive. BLSA created the "Ellen Sward Prize" this past November, recognizing Sward for her many years of motivating 1L small sections to give to the drive.
"I really just encourage the students and get them excited about it," Sward said. "We have a number of competitions, like the Bluebook Relays and things like that. I always tell my students, 'The one I really want you to win is the Thanksgiving food drive because we're helping people. That's important.'"
After nearly four decades of shaping the minds of Jayhawk lawyers, Sward is looking forward to retirement. She plans to spend time playing with her 20-month-old grandson, reading and traveling once quarantine is over.
"I am really looking forward to retirement. There are obviously things about it that I am going to miss, especially my students. I'll miss my students the most," Sward said. "But I've got other things I am looking forward to."
— By Ashley Golledge