Celebrating its 30th Year in Publication, the Kansas Journal of Law & Public Policy reflects on the public policy careers of alumni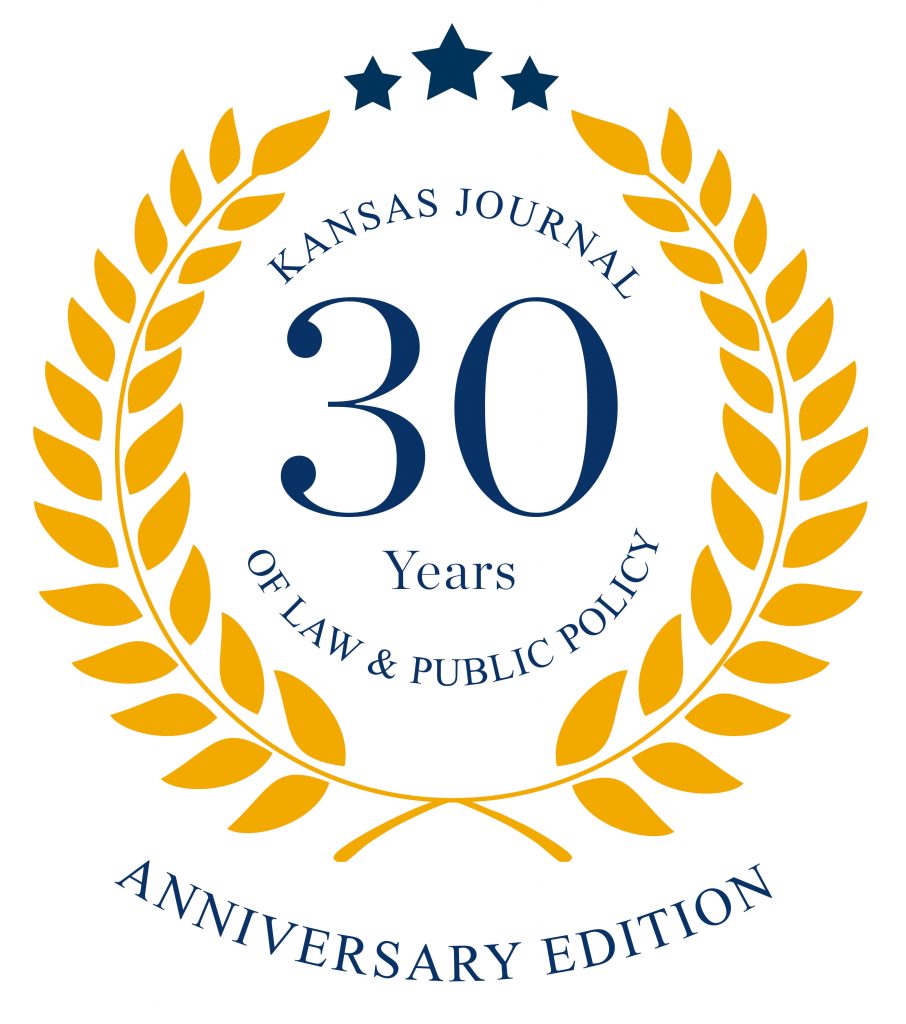 With great pride, the Kansas Journal of Law & Public Policy (KJLPP) celebrates our 30th year in publication. Since our founding in 1990, our singular aim has been to promote analytical and provocative articles through contemporary discourse on judicial decisions; legislation; and other legal and social issues. Thirty years of publication is no small task and the consistency of our goals and personality is due to the tremendous efforts of the preceding 29 Journal volumes.
Given the type of staff members we attract as a public policy journal, we have seen Journal alumni go on to have amazing and interesting public policy careers. Throughout the academic year, we will take a look at several of the public policy careers Journal alumni have pursued after departing Green Hall.
Our first spotlight is on KU Law Professor Jennifer Schmidt. During her time as a KU Law student, Professor Schmidt was a staff editor and the managing editor for Volumes II & III, respectively. After graduating law school in 1994, Professor Schmidt went on to have a successful career in Washington, D.C. and Kansas. In our interview, Professor Schmidt reflects on her public policy career. Please enjoy.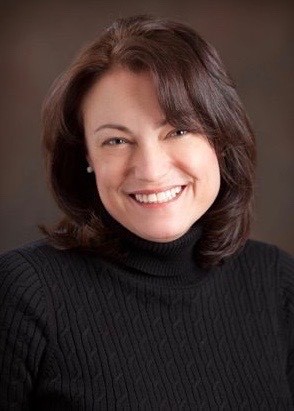 KJLPP: What drew you to be on the Journal?
Schmidt: The people drew me to the Journal. When I was in law school, Journal and Law Review held separate write-on competitions. At the Journal write-on info session, the incoming editors were interesting, enthusiastic and smart. They made the Journal not just a prestigious place to be, but a welcoming place to be. I wanted and needed that. Journal was an easy first choice and a place I wanted to spend my time. I did not even try to write-on to Law Review.

KJLPP: How did public policy play a part in your career after law school?
Schmidt: My career has centered on public policy both before and after law school. My Editor-in-Chief, Don Lee, and I first became friends working in Senator Bob Dole's Capitol Hill office before law school. Working for Sen. Dole in Washington, D.C., was both of our first jobs out of undergrad. We remained friends while at KU Law and ultimately shared an office as the senior management on the Journal our third year.
After law school, I went on to serve as counsel to the U.S. Senate Judiciary Committee's Subcommittee on the Courts, as senior counsel to U.S. Senator Chuck Grassley (R-Iowa), and as chief of staff to the Speaker of the Kansas House of Representatives. I also hosted and produced "Ask Your Legislator," a statewide current events television show on Kansas Public Television. Ultimately, I ended up teaching law and public policy at KU Law.
KJLPP: How has your public policy experiences influenced your work as a Professor?
Schmidt: Among other courses and duties, I teach the Public Policy Practicum, the Legislative Simulation and have the great joy of guiding students who are interested in working in policy, politics, government and nonprofits — many of whom are Journal students.
While on the KU Law faculty, I have had the opportunity to build and direct the Sixth Semester in Washington, D.C. Program — a law school program that places KU Law 3Ls in Washington, D.C. and allows them to live, work and learn during their final semester. The purpose of the program is to give students a running start on careers in Washington.
My great hope for the program is that it gives KU Law students equal footing for Congressional, federal government and national nonprofit jobs with law students from D.C.-based and East Coast law schools. I also hope that it ultimately increases the number and volume of policymaking voices from Kansas, other Midwestern states, and KU School of Law in our nation's capital. It is important that our life experiences and priorities are represented.
KJLPP: What did and do you value most about the Journal?
Schmidt: The Journal — the friends, the work, the Symposia, producing the excellent product — was the centerpiece and a highlight of my law school experience.
Now, being a professor gives me a broader perspective of the Journal than I had as a law student. The Journal is an important asset to KU Law, our students, Kansas, and the country. We all benefit from having so many bright students who are interested in public policy and choose to spend their time and talents producing this great publication.