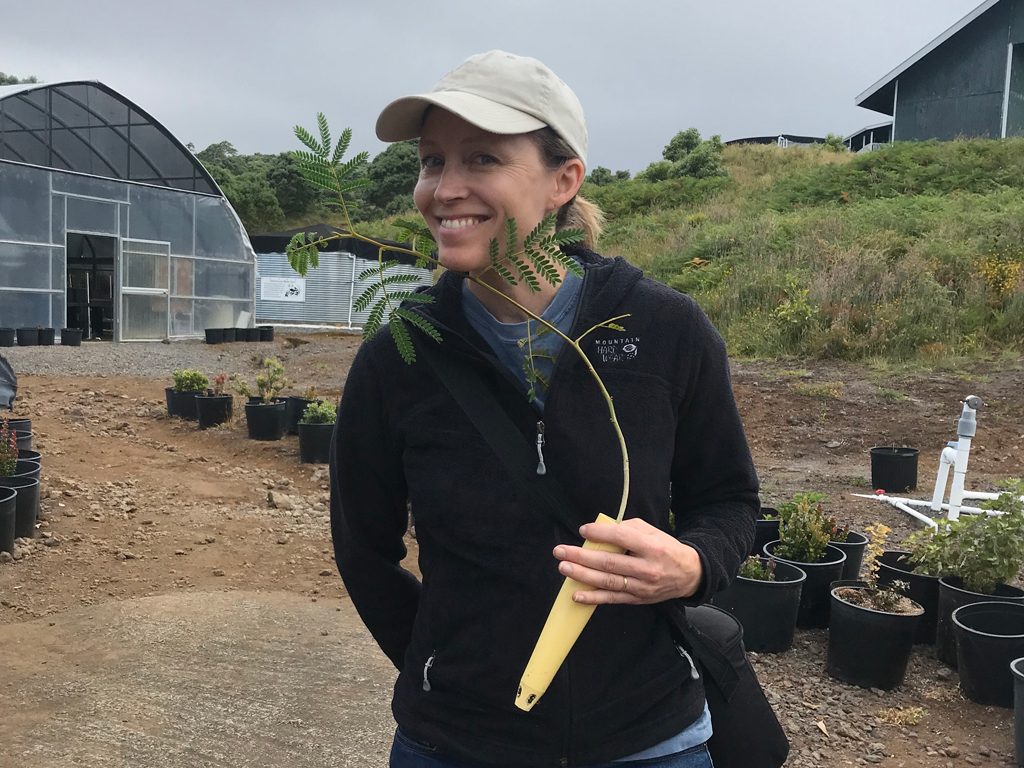 A professor at the University of Kansas School of Law is digging in – sometimes literally – to the challenges of environmental protection during a teaching residency this summer.
KU Law Professor Uma Outka is spending six weeks as a Distinguished Scholar in Residence at the University of Hawai'i William S. Richardson School of Law in Honolulu.
"This is a very interesting time to be in Hawaii from an energy and environmental law perspective, as it was the first state to set a 100% renewable energy goal for its electricity sector," Outka said.
During her residency, Outka is teaching a course on environmental justice, working on her own scholarship, and connecting with faculty members and attorneys involved in energy and environmental law.
In June, Outka joined the school's Environmental Law Program on its annual education and service field trip for faculty, students and alumni to Hakalau Forest National Wildlife Refuge.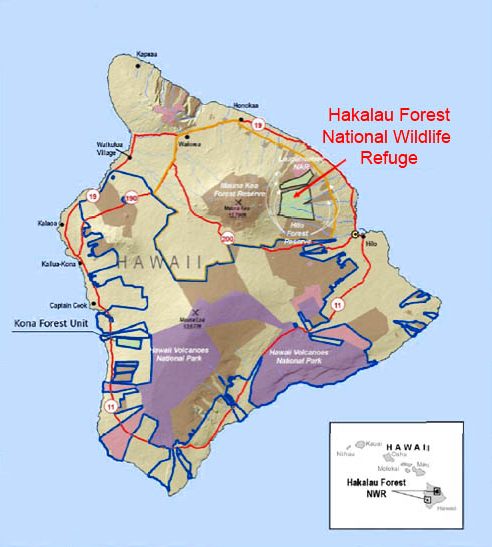 During the trip, Outka and the rest of the environmental law team planted 521 native trees and understory plants as part of a massive restoration effort. The refuge was established in 1985 for the protection of endangered Hawaiian forest birds and their habitat on the windward slope of Mauna Kea, a dormant volcano on the Island of Hawai'i.
"The refuge is a clear example of the importance of the Endangered Species Act and the attention it brings to the need to protect threatened and endangered species of birds and plants from extinction," Outka said.
The environmental law team joined Baron Horiuchi, an award-winning U.S. Fish and Wildlife horticulturalist who leads the restoration project. Horiuchi has lived in a remote area of the refuge since 1996. With volunteer support from teams like the one Outka joined, Horiuchi has planted over 500,000 native trees and plants for endangered bird habitats.
"The trip was eye-opening – I hadn't fully appreciated how much work goes into restoring refuge land for native species," Outka said. "It was a privilege to spend time alongside this dedicated expert planting in an area of Hakalau where the public is not allowed without permission."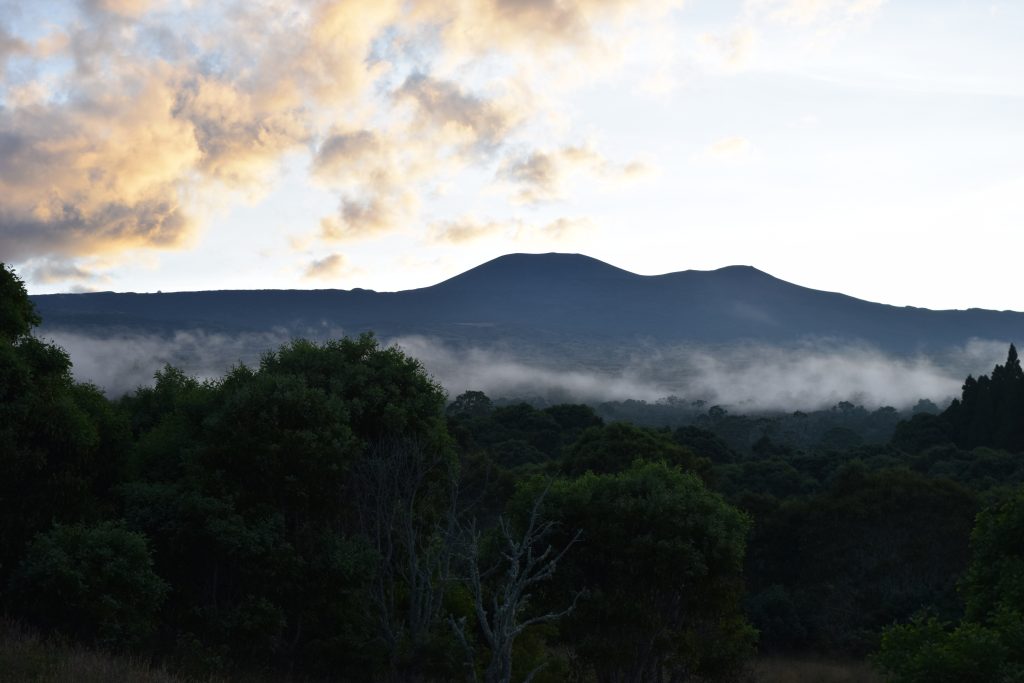 Working with the school's environmental law program, Outka has made connections for her work in energy, environmental law and climate policy. The University of Hawai'i has strong faculty involvement in the Academy of Environmental Law of the International Union for the Conservation of Nature (IUCN). KU Law recently became an institutional member of that organization.
"I am learning more about how KU Law faculty members working in environmental and international law can engage with a truly international cohort of scholars focused on the environment," Outka said.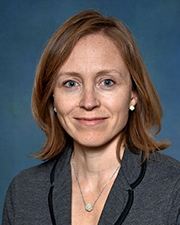 Outka's current research focuses on the effects of energy law on low-income households. Continuing that research in Hawaii – a state with a 100% renewable energy goal, affordable housing issues and income disparity – is helpful in considering how equity concerns overlap with energy reform, Outka said.
"Home energy bills are a strain for many low-income households, and there is potential in clean energy reform efforts to mitigate this burden in many ways," she said.
Outka was honored this year with the 2019 Immel Award for Teaching Excellence for her record of teaching at KU Law in the areas of environmental law, energy law, property and related courses. She was also recognized this year with the William R. Scott Law Professorship, which recognizes a faculty member's record of scholarship, concern for students, colleagues and the law school, and service to the University, professional organizations, and communities at the local, state, national and international levels.
Her most recent article, titled "100 Percent Renewable," examines corporate pledges and state energy laws. It appears in the Utah Law Review.
— By Margaret Hair