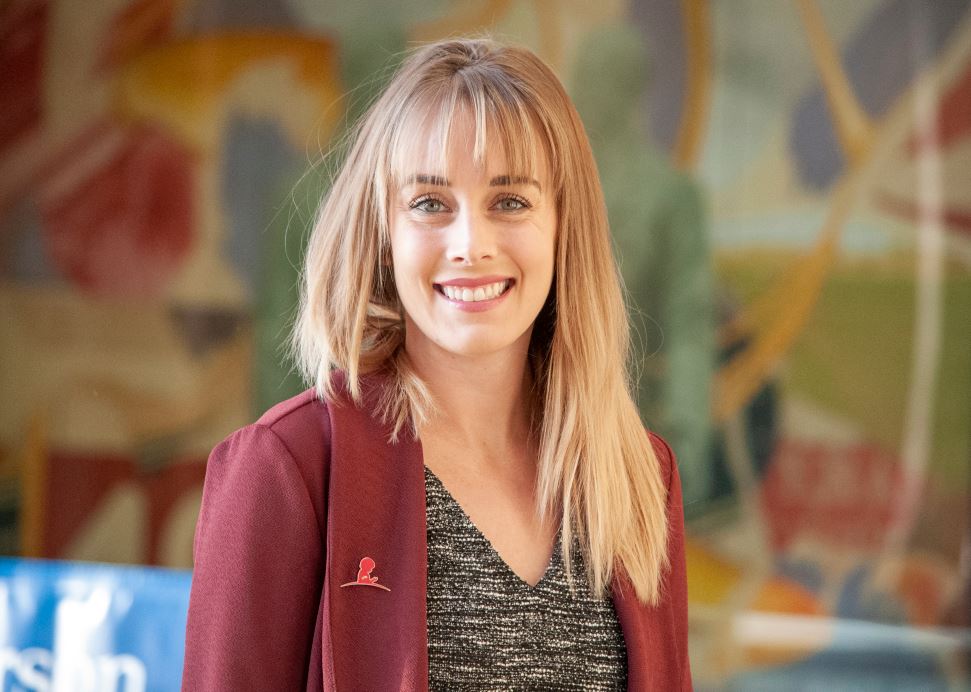 This past summer, third-year law student Courtney Hurtig did a summer internship in the Office of Legal Services at St. Jude Children's Research Hospital in Memphis, Tennessee. St. Jude is a children's hospital that treats childhood cancers and pediatric diseases.
"I really loved everything about my internship. The people were absolutely amazing," Hurtig said. "I can't emphasize enough how amazing of a culture St. Jude has. People there live and breathe the mission of helping kids and it really does show."
At her internship, Hurtig worked on both long-term and short-term projects for attorneys in the office. She helped rewrite institutional policies that needed to be updated; did a nationwide policy survey; shadowed attorneys and watched them interact with the rest of the hospital; did rotations through St. Jude's Office of Technology Licensing and Compliance Office; and attended lectures, events and meetings.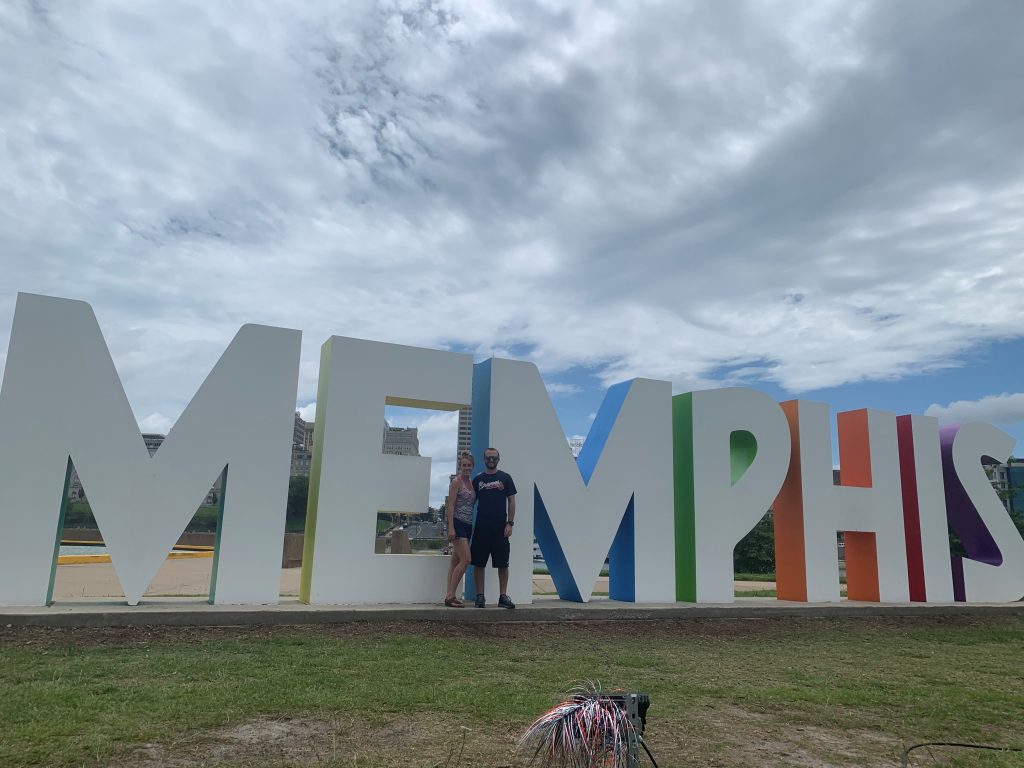 "I loved being able to work on projects that felt like they were really making a difference," Hurtig said.
Hurtig said that the most challenging part of her internship was trying to not let her emotions get the best of her when working around sick children.
"St. Jude treats the very, very sick kids that conventional approaches aren't working for," she said. "Sitting in a meeting where they are discussing a patient that is at end of life or has recently passed can be really hard. There were definitely times I had to choke back tears and pull it together."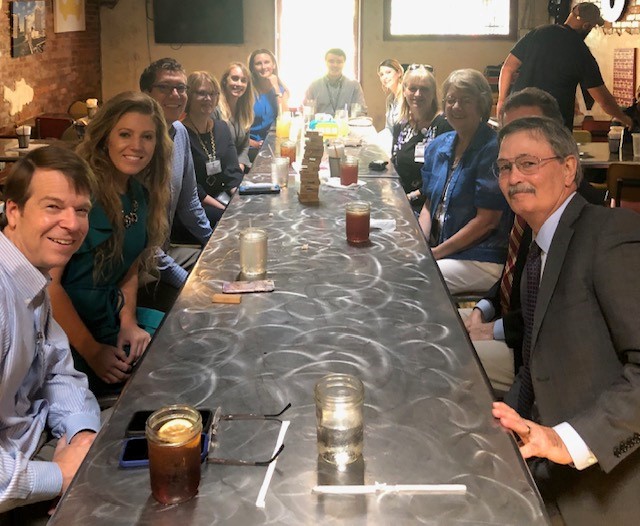 Hurtig – who is from Alma, Kansas originally – is concurrently pursuing her third and fourth degrees from the University of Kansas. She earned a B.A. in human biology in 2014 and a B.S. in behavioral neuroscience in 2016. In December, she will graduate a semester early from a four-year joint degree program with a J.D. from KU Law and a Master of Health Services Administration from the School of Medicine.
During her time in Green Hall, Hurtig has been involved in a variety of extracurricular activities. She was the alumni and outreach coordinator for the KU Health Law Society; treasurer for the Student Intellectual Property Law Association; staff editor for Kansas Journal of Law and Public Policy; and a graduate research assistant for Professor Andrew Torrance.
In addition to her busy academic life, Hurtig is passionate about volunteer work. She has volunteered for the American Cancer Society (ACS) for the past 14 years. She is the ACS' advocacy lead for the state of Kansas and the Kansas City area.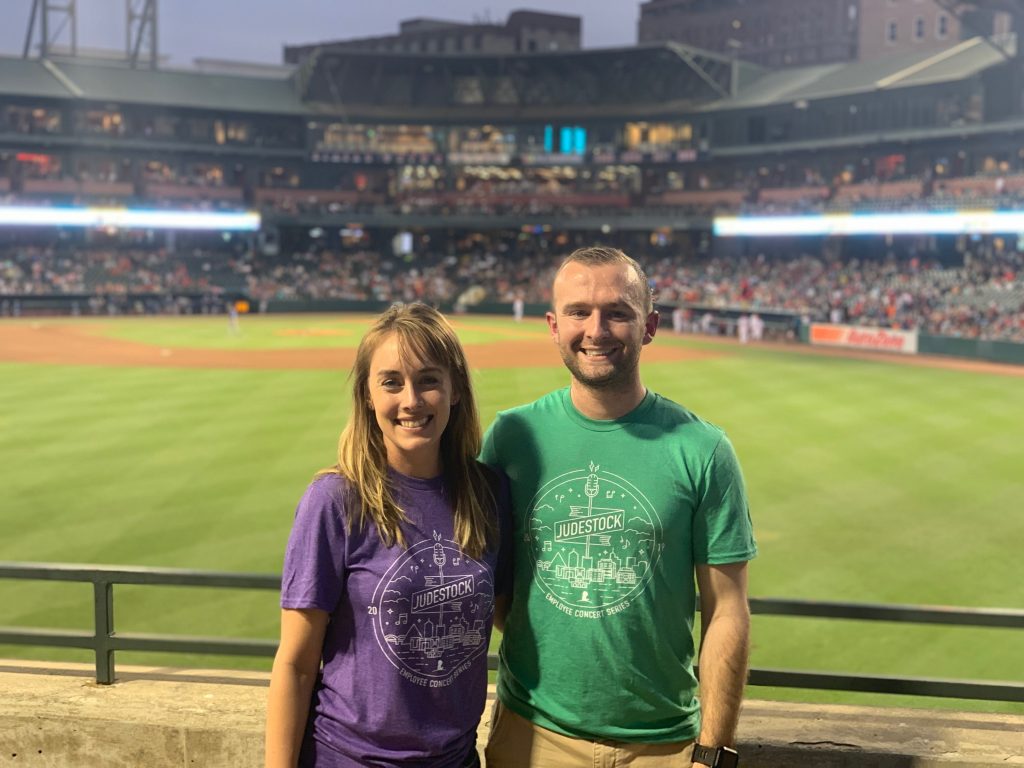 "I started my freshman year of high school and have been volunteering ever since," Hurtig said. "My involvement with American Cancer Society definitely helped me get the internship at St. Jude."
After coming to law school, she also became interested in Cancer Action Network – the lobbying branch of the ACS. Last summer, Hurtig went to Washington, D.C. to lobby in the annual One Voice Against Cancer Lobby Day. While in the nation's capital, she met with legislators to discuss funding for the cancer research through the National Institute of Health (NIH) and National Cancer Institute (NCI). Locally, she has discussed important health law issues, such as KanCare Expansion, palliative care and tobacco bills with Kansas legislators.
Hurtig's internship at St. Jude and volunteer work with the ACS have solidified her intention to pursue a career in transactional health law. Through a legal career, she aspires to help shape the health field in the U.S. She would love to work at a children's hospital after law school, but plans to keep her mind open to opportunities in the health law field that might come her way.
— By Ashley Golledge