Prior to starting law school, I worked as a high school educator in Houston. I first entered education teaching 9th grade biology and pre-AP biology. The students I had the privilege of working with left such an impression on me that I later transitioned into a college & career advising role to assist my former 9th graders as they prepared to make decisions for their postsecondary endeavors. Each night, I would retire to bed satisfied with the work I had done that day, feeling an almost intoxicating sense of purpose. Each morning, I found little difficulty starting the day as I was mostly excited to continue the work I had done the prior day.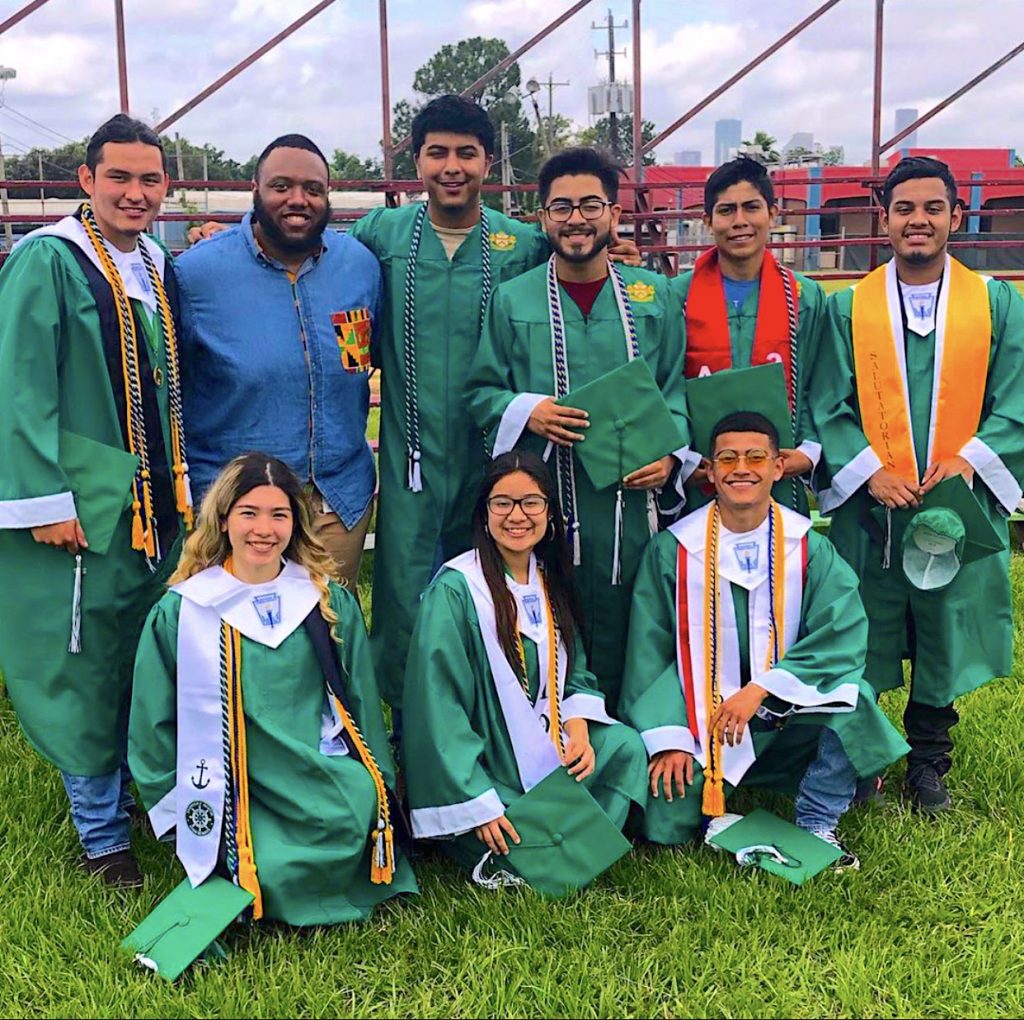 Making the transition from full-time professional to full-time law student has been rewarding, yet difficult. I fully anticipated the challenges of keeping up with assigned readings, briefing cases and preparing for cold calls. I was less prepared for some of the other challenges. As a working professional, it was much easier to gauge my daily productivity and quality of work. Also, the work I did each day came with the instant gratification of helping students learn and define, pursue and attain success for themselves. In law school, there have been a number of instances it was unclear exactly what the goals of the day were besides going to class, reading and more reading. Most unfamiliar to me, however, is the lack of purpose I sometimes feel given that despite all my studying and reading, my law school career so far has seemed to serve no benefit to anyone apart from myself.
My transition from full-time professional to full-time law student has been aided by the supportive team of faculty and staff, the sense of community at KU Law, and the realization that while having had a career prior to law school presents unique challenges, it also comes with valuable skills; including, but not limited to: the ability to manage time effectively, the appreciation of establishing and maintaining a strict sleep schedule, the self-awareness that I produce higher quality work before 2 p.m. and after 4 p.m., the understanding that sometimes resting is the most effective use of an evening, and the patience to trust the process, while wherever possible, seizing opportunities to be of service to others.
— By Cortez Downey, a 1L from Edmond, Oklahoma and a KU Law Student Ambassador