Diana Jarek has always known her "why" but has struggled to find her "how."
After earning her undergraduate degrees in political science and government, and Middle Eastern studies from the University of Arkansas in 2013, Jarek entered the campaign world, organizing for a U.S. Senate race. She then switched paths and attended graduate school at Georgetown University to study conflict resolution and lived abroad in India. Wanting to be closer to her friends and family, she returned to the Midwest to attend KU Law.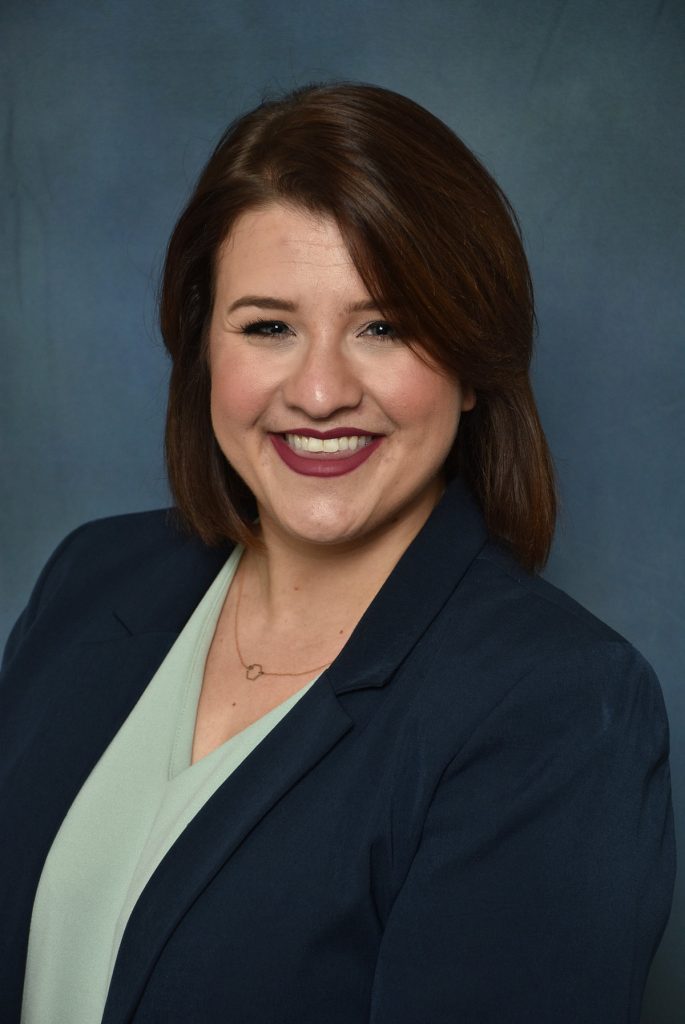 Jarek, who graduated from KU Law in 2020, works in Washington D.C. as a housing law fellow at Bread for the City, a nonprofit organization providing essential medical, legal, and social services for community members living with low income.
"The common thread woven throughout my experiences is simply wanting to promote the common good and to make our society as good and kind as I can," Jarek said. "I think in order to do that, I need to advocate for the people that society isn't working for."
Jarek accepted a public defense job right out of law school.
"But I graduated in May of 2020, about three months into the pandemic," she said. "States didn't have their bar exam situation figured out, so I got bumped from my out-of-state bar exam."
Since Jarek was unable to take that bar exam, her plans to step into the public defense role were shot.
"I really had to hustle last minute to find a new job when COVID-19 threw things awry," Jarek said.
She would have the network she built during her time at KU Law to thank for the opportunity to secure a job at the last minute. Jarek recalled the American Constitution Society bringing in a visiting attorney from ArchCity Defenders.
"I was just enamored with the speaker and really fell in love with the civil rights organization," Jarek said.
Jarek worked as an intern at ArchCity Defenders in summer 2019 with 10 other interns from all over the country. When her plans fell through after graduation, she reached out to her network. A peer from that summer internship connected her with Bread for the City.
In her role, Jarek primarily works in eviction defense. These are typically nonpayment of rent cases.
"My work is funded by grants, so I can represent my clients without having to charge them," Jarek said. "And I get to stand in on what really is one of the worst days of their lives. They're losing their home, and they don't know how this process works because the legal system is confusing – intentionally."
She also works on various cases relating to affordable housing subsides available in D.C. With these cases, Jarek helps clients update and keep those vouchers.
"I'm really proud, and I feel confident in being good and just and right within my work," Jarek said.
Jarek credits KU Law's moot court and mock trial programs for helping to build that confidence, honing her litigation skills and learning how to carry herself in the courtroom.
Jarek also credits Meredith Wiggins, assistant director of career services and judicial clerkships at KU Law, for her confidence. Jarek encourages students to work with the CSO and Wiggins on their resumes and cover letters.
"She is a resume and cover letter extraordinaire," Jarek said. "I've been in school forever, and she's like no one I've ever seen."
Jarek leaves KU Law students nearing the start of their careers with one last piece of advice.
"I feel a bit "Miss America-y" saying this, but remember why you're there," Jarek said. "I think there are a lot of really enticing and alluring big salaries that law school students and attorneys have available to them, but often that work isn't work that is advancing us as a society."
-By Sydney Halas
This post is the first in a series highlighting recent KU Law graduates. Check back for more stories about how KU Law graduates are starting their careers.