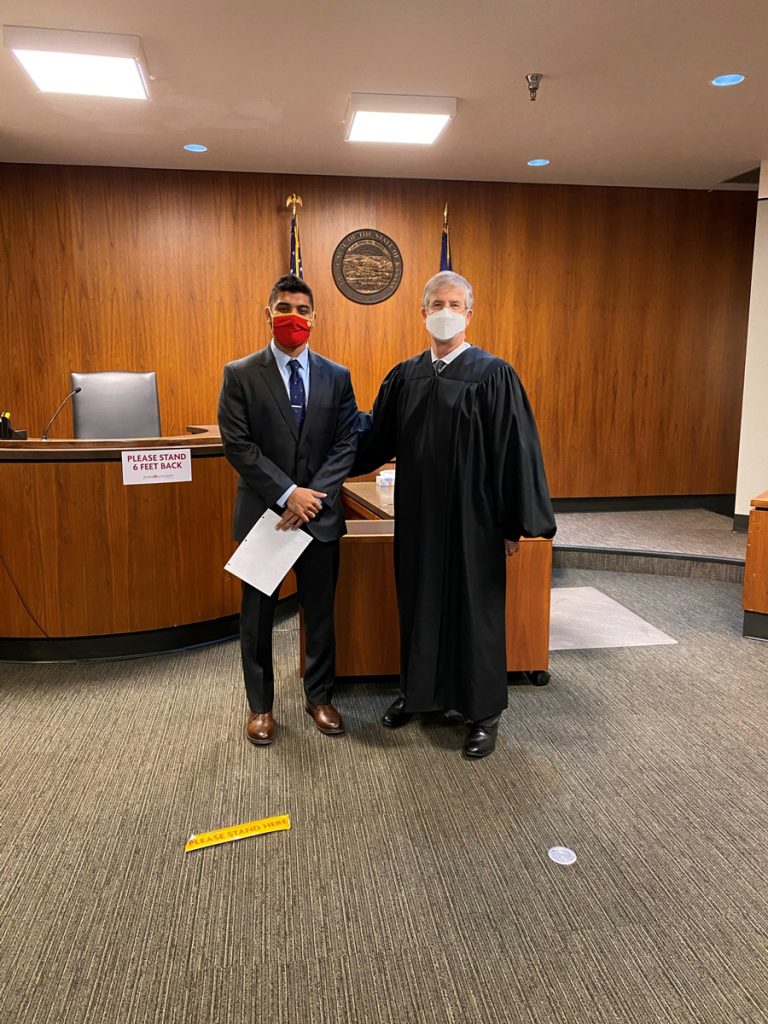 Since 1963, students at the University of Kansas School of Law have had the opportunity to get firsthand experience of how the law works by serving as interns with federal and state judges.
Under the supervision of a judge, law clerk or staff attorney, Judicial Field Placement Program interns perform research, draft documents and observe courtroom proceedings to expand their knowledge of how our court systems operate.
Last summer, many internships and law firms shortened, canceled or shifted their summer programs due to the COVID-19 pandemic.
However, Clinical Professor Pam Keller said local judges took the initiative to adapt the program to a virtual format to provide internship opportunities to students during the COVID-19 pandemic. Keller has directed the Judicial Field Placement Program at KU Law since 2004.
"Judges really went out of their way to provide opportunities for law students to do online internships," Keller said.
Twenty-five KU Law students participated in the Judicial Field Placement Program last summer – including 10 internships in Johnson County.
"Interning for a judge is one of the best working experiences a first- or second-year law student could have because it provides them with such a broad knowledge of how the legal system works and how lawyers practice," Keller said. "Alumni judges who are willing to guide and mentor students are a huge asset to the law school."
Johnson County District Court Judge Paul Gurney, L'82, said the program was adapted so that interns could work remotely. Interns observed online courtroom proceedings, practiced their legal research and writing skills, and virtually networked with attorneys.
Judge Gurney also seeks to expand the Judicial Field Placement Program at KU Law. Most judicial field placements happen during the summer months, but Judge Gurney hopes to expand the number of field placements available during the fall and spring semesters.
Judge Gurney's daughter, Caroline Gurney, L'15, did an internship with Douglas County District Court Judge Michael J. Malone as part of the Judicial Field Placement Program.
"She told me about how beneficial of an experience that was," Judge Gurney said. "That inspired the notion that we need to do all we can here in Johnson County to provide a similar opportunity, so I'm happy that we've been able to do so thus far."
Omar Husain, L'20, said he gained invaluable hands-on experience and knowledge about how court systems operate through his clerkship with Judge Gurney while he was in law school.
"The Judicial Field Placement was my first exposure to the real practice of law, not just the study of law. For me, the program was a concentrated dose of experience that put my theoretical knowledge in to perspective," Husain said. "The program has had a lasting effect because the lessons I learned and relationships I built during that summer set the course for how I want to direct my career as a professional."
— By Ashley Golledge