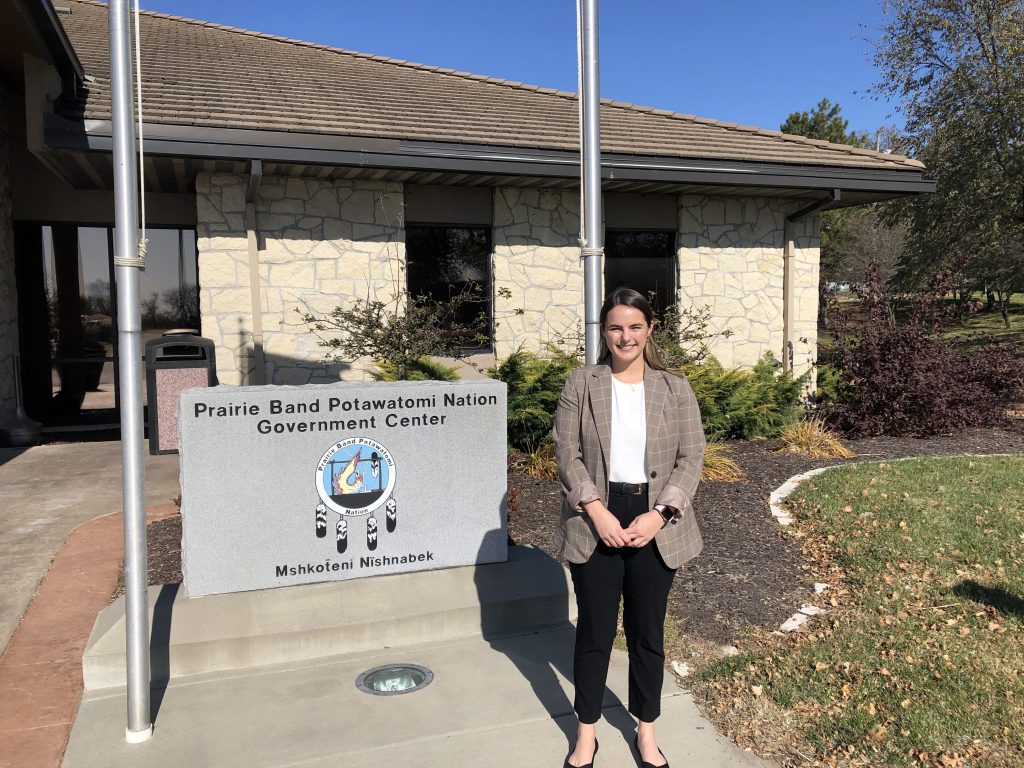 Participating in the Tribal Judicial Support Clinic provided me with a unique perspective on tribal law practice. During my time in the clinic, I conducted research to be used for consideration in larger governmental projects by a tribal attorney. The majority of the research had to do with staying up to date on issues that directly impact tribal self-governance and internal relations.
Working in the clinic allowed me an opportunity to develop a clearer understanding of the basic concepts of tribal law and sovereignty in an environment where I could directly apply it. Through this, I also developed a vibrant understanding that my learning style requires such immediate application of rules to a particular scenario in order to allow myself the best opportunity to concretize and deepen my understanding of rules and issues. This will be indispensable experience beyond clinic work and in my coursework as well.
I primarily spent time working for the Prairie Band Potawatomi Nation at the Nation's Government Center. I thoroughly enjoyed getting to meet people the tribal attorney works with regularly, including individuals working for the Nation's government, the state government and other attorneys that specialize in fields of particular importance to the Nation. I was able to observe various projects that the tribal attorney was currently working on and had an opportunity to make connections with other students from Washburn Law that were working in the tribal attorney's office as well. Overall, the experience demonstrated the variety and extent of work being accomplished while working for a tribal government as an in-house attorney.
— By Aidan Graybill, a 2L from Lincoln, Nebraska.