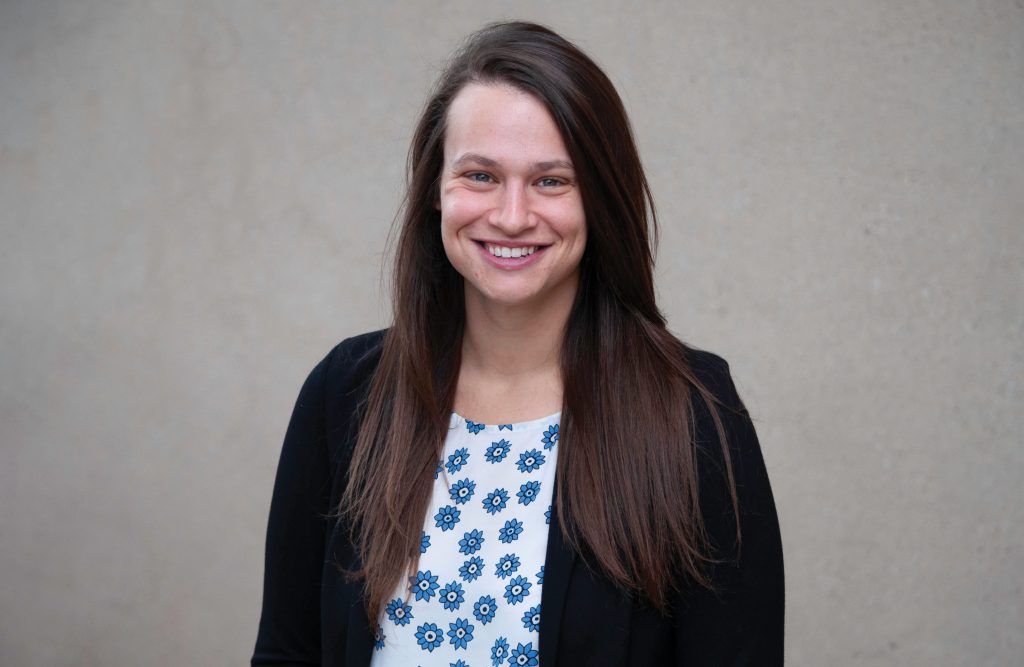 The first three semesters of my law school career often focused on answering questions: making sure I considered as many arguments in favor of my position as possible, considering the counterarguments, and then articulating why my arguments were better supported by the law.
Then, 18 months into my time at KU Law, I joined the first cohort of students in the Mediation Clinic. As a clinic student with an aspiration to litigate, I had a lot of breakthroughs over the course of the semester about how I can best represent my future clients when we get to mediation (where, undoubtedly, we will spend more time than a courtroom). But my first breakthrough was this: I'd spent so much time in law school answering questions, that I hadn't thought about how to ask them.
The Mediation Clinic trains law students to serve as mediators, and good questions are a crucial tool for any mediator. Throughout my time in the Mediation Clinic, I learned how to come into a conflict I had very little background on and help the parties reach a meaningful solution. To do so, I would ask the parties alternating questions – starting broad and open-ended, then moving toward specific – so I could ascertain my own sense of the case. This was so challenging to me, but valuable. In an adversary environment, we teach ourselves to be zealous advocates for one client. This means we often don't think enough about the merits of the other side's argument. As a mediator who is ethically bound to be neutral, I couldn't simply treat one side's position as a counterargument to be torn down. I had to test my patience and critical thinking to explore the problem until I had a comprehensive sense of how both sides viewed their positions and how they envisioned a positive outcome. Otherwise, I wouldn't be able to help them!
And while asking great questions was a critical skill for serving as a mediator, I know it will also serve me well in my attorney role. Professor Shawn Watts, director of the Mediation Clinic, likes to tell us that a lawyer, "can make or break a mediation." Having learned about the mediation process, and seen in dozens of situations what it takes to make a deal, I will be confident going into a mediation that I can zealously protect my client without being obstructive to the resolution process. To do this, it will be critically important to know the true strengths and weaknesses of my client's case – both legally and factually. My first step toward doing so will be in-depth interviews with my client designed to get as comprehensive a picture of a case I attempt to get as a mediator. In the long run, I will protect better by knowing all sides of the story, rather than just the best version of her side of the story.
— 3L Hannah Lustman