KU Law alum creates Guardianship Clinic, providing pro-bono representation to low-income families
Nine KU Law students participated in a new pro bono Guardianship Clinic in fall 2021. Carly Boothe, L'06, set the new clinic in motion, modeling it after a previously existing, similar program KU Law students volunteered for in Wichita.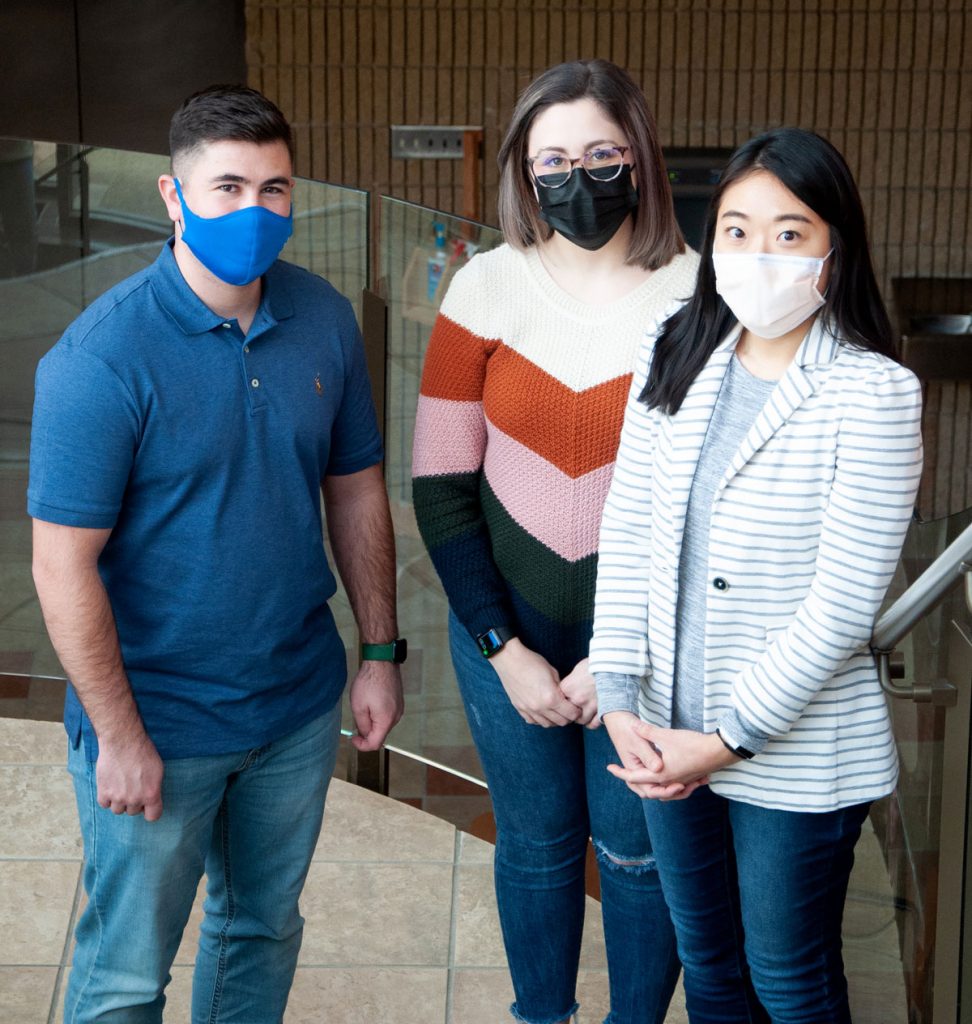 "The parents of adults with special needs are often isolated and financially drained due to one of the parents being unable to work if their loved one cannot stay home alone," Boothe said.
If a parent or adult sibling wants to be recognized as the legal guardian for their family member with special needs, they have to file it through probate court. The state of Kansas offers resources and services to families in this difficult situation; however, the number of families who need the resources and services outweighs what the state has to offer.
"There is currently no pro se option," Boothe said. "Even a turn-key, non-contested guardianship runs approximately $1,500."
The costs for those cases typically come from the proposed guardian's own attorney fees.
Within the new Guardianship Clinic, KU Law students, Johnson County Developmental Supports (JCDS), Kansas Legal Services (KLS) and members of the Johnson County Bar Association (JCBA) work together to provide services in adult guardianship cases to low-income families.
Boothe conducted a training course over Zoom in October for students volunteering at the clinic. After, students were assigned a supervising JCBA attorney. Each student had the opportunity to work with a proposed ward's family member(s) seeking guardianship and a proposed ward from a different family. Students drafted the required paperwork and provided information to the court on the need and appropriateness for the appointment of the guardian.
"I wanted this to be a hands-on program for the law students, so they could conduct actual client meetings, complete the necessary investigation and draft the required paperwork," Boothe said. "I also wanted to introduce this really rewarding area of law to students, so they realize the level of impact we attorneys can have."
KU Law students reflected on their experience in the inaugural year of the clinic.
"I wanted to personally be part of this program because I want to assist people in my community," said Cathryn Lind, a third-year law student and Guardianship Clinic participant. "I want to be an attorney who makes the lives of people in my community better."
2L Doug Bartel echoes Lind's desire to serve others.
"I participate in the Guardian Assistance Program because I believe in its mission," Bartel said. "Guardianship can be an expensive and confusing process for Kansas families, especially when they are already dedicating their time and resources to caring for their adult children with disabilities."
Boothe is pleased with the success of the first year in the clinic's operation and looks forward to its continued growth for low-income families with guardianship needs, KU Law students and JCBA members.
"We attorneys have the privilege of using our skills to help others," Boothe said. "My day is so much more rewarding when I'm using those gifts and encouraging others to use theirs, too."
–By Sydney Halas