Ashley Akers, L'16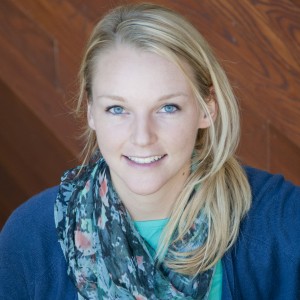 Wyoming native Ashley Akers knew she had found her home away from home the first time she visited Green Hall.
"The town was great, the school was welcoming, and the price was right," Akers said. "From the first time I stepped foot in the law school, it was supportive and challenging. It's everything I was looking for."
A former student athlete, Akers played soccer and tennis in college, which she says helped prepare her for the competitive and rigorous nature of law school. "I've always been an overly competitive person," Akers said. "Luckily the same lessons I've learned playing sports — working extremely hard and over preparing — will also be helpful when I'm practicing law."
That competitive nature served Akers well throughout her legal education. She was president of KU Law's student chapter of the Federal Bar Association and the 3-to-1 mentor program, won the school's in-house moot court competition, and brought home a national championship from the National Native American Law Students Association Moot Court Competition, all while graduating among the top 10 in her class.
"My experience in the NNALSA Moot Court Competition was indescribable," Akers said. "Winning the competition was the result of months of hard work from our entire team with the help of professors in the law school. It was a great way to end my law school career."
Classmate Robin Randolph served as vice president of the FBA, a new student organization that Akers helped elevate rapidly.
"She is a one-woman machine when it comes to creating new ideas, organizing events with federal judges, and raising funds to support those events," Randolph said. "She shows a lot of enthusiasm in whatever she does and works well with others."
Despite a full schedule of courses, extracurricular activities, and her work as a teaching and research assistant, Akers also found time to volunteer with Big Brothers & Big Sisters. "I enjoy giving back to my community, especially to help children," Akers said. "I've been extremely fortunate to have this experience."
After graduation, Akers will work as a law clerk on the U.S. Court of Appeals for the 9th Circuit. "I'm so thankful that I attended KU Law because I could not have had a better experience anywhere else," Akers said. "I'm looking forward to putting my education into practice and figuring out what being a lawyer is all about."
— This post is the third in a series profiling a select few among the many outstanding members of the KU Law Class of 2016. Read our profiles of Bryce Langford and Grecia Perez and Jacque Patton.