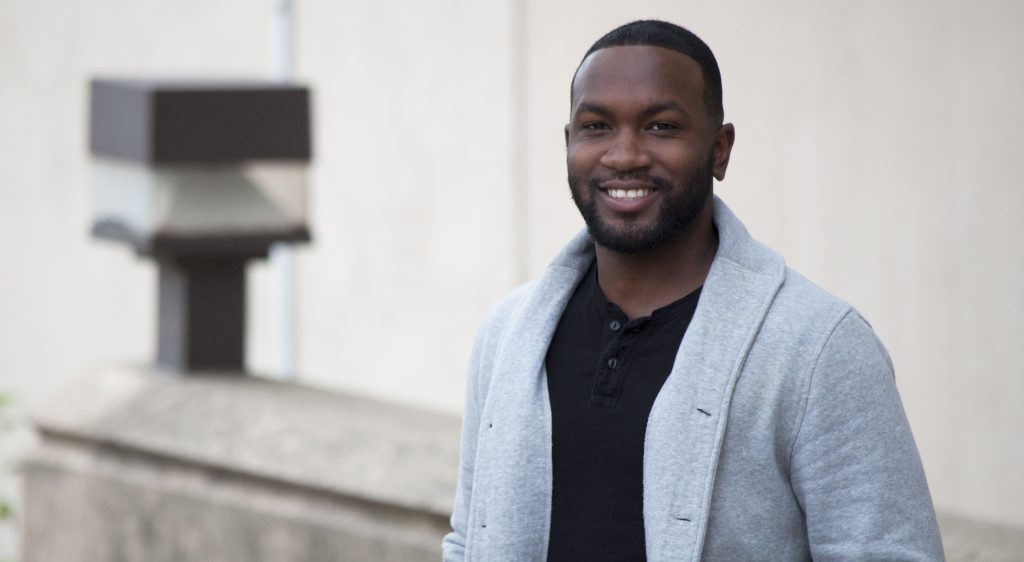 When I began law school, I knew exactly what I wanted to do with a law degree. Criminal prosecution and defense has always been a near and dear subject to me. I had no doubt that working in Kansas City as a Prosecutor or Criminal Defense attorney would be the move after graduation. That being said, I did not intern with a criminal defense firm the summer after my 1L year. Nor did I intern with a prosecutor's office. Instead, I decided to branch out and intern at Bell Law KC, a civil litigation law firm that deals in consumer protection cases.
I knew nothing about consumer protection, but I made this decision because I felt it was important to expose myself to other areas of law. In all honesty, I had no clue whether that was actually true or not, but it seemed legit! After all, a law degree is wildly flexible. It made sense to at least keep my options open. Only with the benefit of hindsight do I know that it really was the best decision I could have made for myself. On top of learning that I enjoy consumer protection law, choosing not to confine myself to one particular area of law has enhanced my ability to understand and solve problems. And through my internship, I learned a ton of skills that I have been able to incorporate into my life as a student and even in other areas of law.
In law school, we're taught a lot of abstract concepts that sometimes prove difficult to visualize in real practice. For example, we learned what a "complaint" is, and how it works in Civil Procedure (a class all 1Ls take). But what does a complaint actually look like in practice, and how do you even begin to draft one? Those were questions I did not have the answers too. Funny enough, I sat in on an interview with a prospective client and then drafted a complaint on my first day at my summer internship at Bell Law. That first day, I quickly realized how important it was to actually see these concepts at work in real-life litigation. There are some things that only EXPERIENCE can teach you and I'm so thankful for the opportunity I had to grow and learn over that summer.
Now I feel more prepared to take on issues in a new area of law, even if I'm not familiar with the subject. If I don't know it, I know for a fact that I WILL learn it. That's why it's so important not to box yourself in. You don't really know what you're capable of until you actually get out there and do it. I definitely didn't know what I was capable of. Now I'm no longer afraid of stepping outside my comfort zone, and I treat every day as a chance to go out of my way to learn something new that I didn't know the day before.
For the people that know they want to be a lawyer, but don't really know what they want to do, this is especially important. I encourage you to be OPEN to the opportunities that are available to you. Although I came in to law school with a couple years of work experience and a set plan, I noticed that many of my peers (especially the ones coming straight out of undergrad) didn't enjoy that same benefit.
To the students that may be in that same boat: Don't feed into any pressure that you need to have your long-term plans figured out in your first few weeks (or even your first semester) of law school. Find a subject that you're interested in or passionate about and see where it takes you! If it turns out that you can't see yourself making a career out of it, that's still okay! The skills you learn through an internship can't be taken from you; and I've learned that more likely than not, those skills are transmutable into other areas of law.
Between KU Law's expansive alumni network, and the dedicated staff working in the Career Services Office, opportunities are certainly available everywhere. However, those DOORS didn't open for me until I stepped outside of my comfort zone and opened them for myself. Now, with the benefit of my internship behind me, I know that I have options that expand beyond criminal law. Additionally, I know that I have the means to make those options happen if I choose.
This summer, I will be taking the next step forward in my professional career by working for the Johnson County Prosecutor's Office. This will be my first time working for a prosecutor's office. I wish I could tell you I'm not nervous, but if I did, I would be lying. That being said, the reason for my nerves is not feeling like I won't be successful there. I already know I can learn the tools necessary to thrive in this new capacity. I know this because I've already done it in a summer internship, covering an area of law that I was entirely ignorant about until the day I actually sat down my first day and did it.
If you weren't reading between the lines, there's a message in this blog that you may have missed. So to bring it all home, I'll leave you with this: The opportunities to grow and learn will become available to you, but it's on you to take advantage of them. Even more importantly, there's no rush to figure out exactly what you want to do right at the outset, so find something you could see yourself settling in to and just go for it! Even if your first option doesn't work out, it doesn't mean the skills you learn in that capacity won't be useful later on. There are a wide variety of ways to make yourself desirable to potential employers, so always keep in mind that EXPERIENCE WILL OPEN DOORS.
— Dillon Williams is a 2L from Waynesville, Missouri and a KU Law Student Ambassador.