Lunch hour at KU Law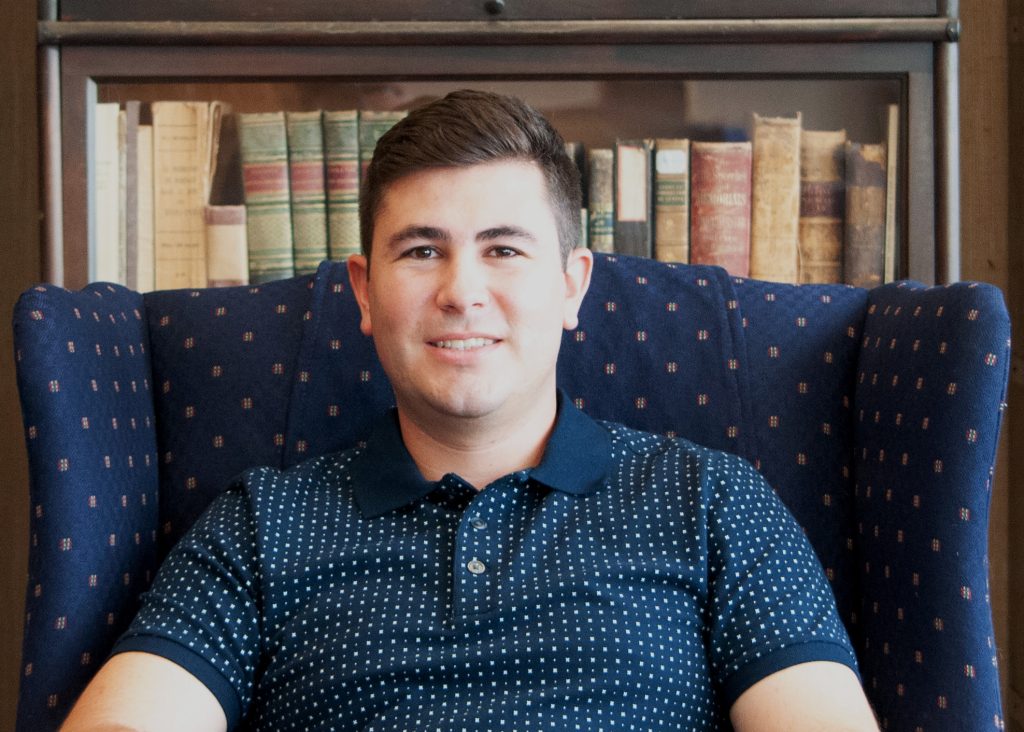 Law schools are often seen as havens of quiet study and rigorous research, where students devote long hours buried in books and legal texts. While this stereotype certainly holds true for many parts of the day, there's a vibrant and bustling side to law school during one specific time: the lunch hour. Thanks to a combination of club meetings, guest speakers and administrative support meetings, Green Hall pulses with activity.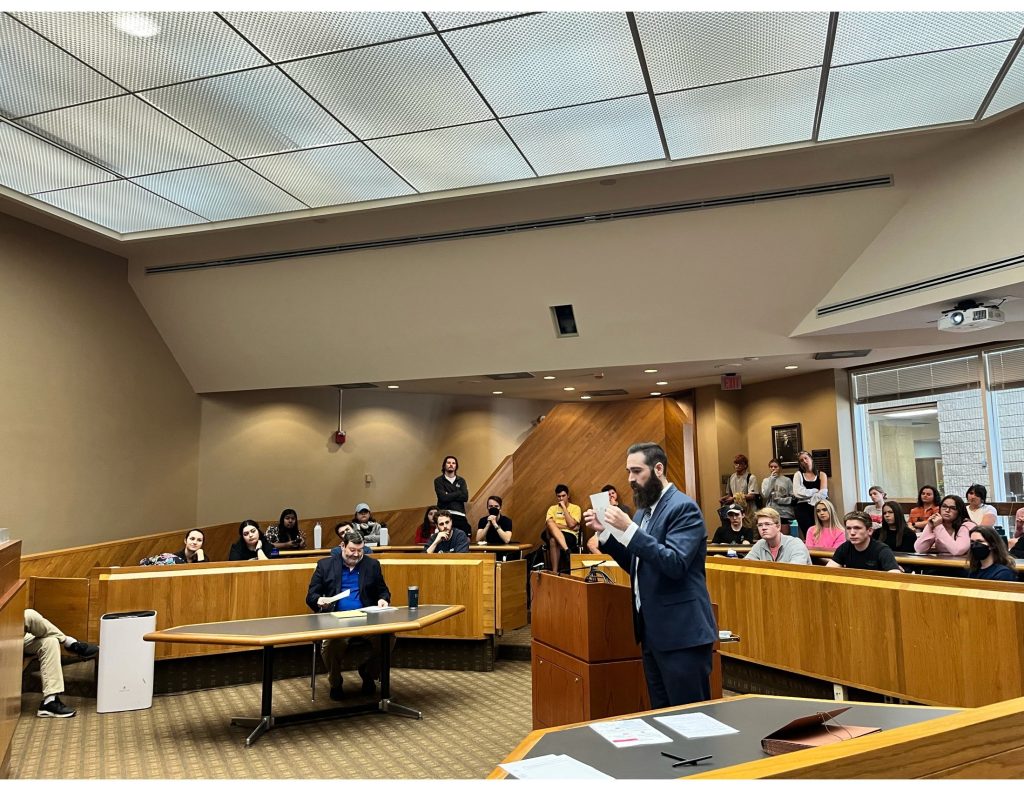 The diverse range of student organizations open their meetings to all who are interested. Students from various clubs gather to share their passions. Whether it's the Energy and Environmental Law Society, the Military & Veterans Society, Women in Law or OUTLaws & Allies, KU Law organizations provide a platform for students to engage with like-minded peers, plan events, and work on projects that align with their career aspirations. 
Another standout feature of KU Law's lunchtime activities is the regular series of guest presentations. Recently, KU Law had the privilege of hosting bestselling author Kara Tan Bhala, who spoke about her book "Ethics in Finance: Case Studies from a Woman's Life on Wall Street." And the KU Law student-led Traffic Court held a demonstration argument featuring esteemed defense attorney and professor Adam Sokoloff against the renowned Stephen McAllister. This epic battle among legal titans left hardly any standing room in the court.
Fear not, KU Law students never forget the true essence of the lunch hour. There always seems to be a snack, if not a meal, available. Forgotten your lunch? No worries! There's a strong chance a delicious slice of 'za is waiting for you in the Commons. Even better, you might stumble upon a sandwich and leftover cookies from an amazing Career Services Office event. Dean Blakeman always selects the finest cuisine for her events, ensuring employers are only hungry to hire our wonderful students.
While law schools are indeed centers of serious study and contemplation, they are also places of dynamic interaction and engagement. At KU Law, the lunch hour exemplifies this vitality, with club meetings, guest speakers and administrative support meetings converging to create a lively atmosphere. This midday rush not only enriches the educational experience but also fosters a sense of community and collaboration among students, faculty and legal professionals. As the doors swing open and the hallways buzz with conversation, it becomes clear Green Hall is more than just a building—it's a thriving community of legal thought and action.
– Ryan Love is a 3L KU Law Student Ambassador from El Paso, Texas