Five reasons why you should consider a placement program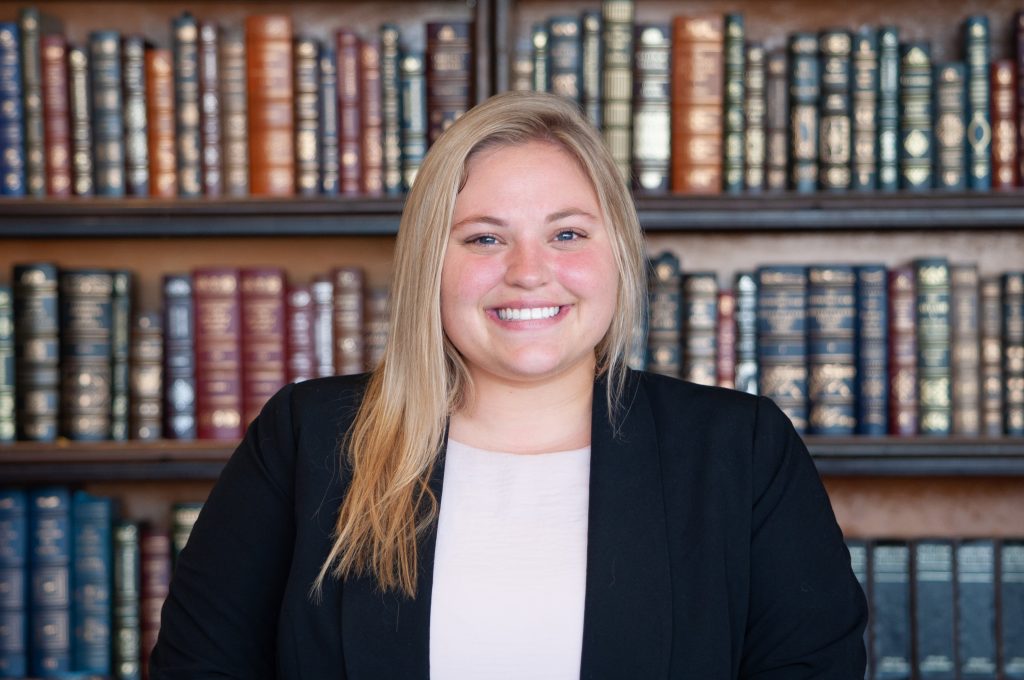 I chose to attend KU Law, in part, because of its hands-on learning opportunities. My experience has exceeded my expectations, largely due to the Judicial Field Placement Program.
I recently completed the first half of my field placement with Judge Julie A. Robinson, United States District Judge for the District of Kansas. This mid-way point seemed like the perfect opportunity to share five reasons why I recommend participating in KU Law's Judicial Field Placement Program.
1. Building relationships with judges, law clerks, courtroom deputies and court reporters
My judicial field placement gives me the opportunity to work with Judge Robinson and her entire chambers. Many things that I experienced at my internship are new to me, and they consistently explain to me how things work and their approaches to different parts of their work. This experience has allowed me to build relationships and gain incredible mentors that have provided me with invaluable feedback and guidance. One of the parts I enjoy most about my internship is listening to stories about past cases and experiences.
2. Seeing the substance of my classes in real cases
My judicial field placement allows me to see and experience the material that I've learned in class as it applies to real cases. I took Evidence during the first half of my field placement. Observing jury trials and evidentiary hearings allowed me to see the Rules of Evidence in action. I have only taken one course involving criminal law, so my judicial field placement allows me to learn about sentencing, plea deals and other aspects of criminal law and procedure that I have not learned in school.
3. Observing various styles of advocacy and how attorneys interact with each other and with judges
During my field placement, I have observed various attorneys in different types of proceedings. Each attorney has a different advocacy style, and watching these different styles allows me to see a wide range of effective lawyering. Additionally, I enjoy observing how attorneys interact with each other, with the parties, and with judges. I feel lucky to observe how prepared and professional the attorneys that I have observed act. I hope to demonstrate the same level of competency in the future.
4. Improving my technical skills
At my judicial field placement, I have been able to research and write about issues in real cases. This experience allows me to improve my ability to find issues, thoroughly research, and write clearly. Most importantly, I receive feedback on my skills and have learned how I can keep improving.
5. Discovering and exploring career options
While I haven't decided exactly how I plan to use my law degree, litigation interests me, and I hoped my Judicial Field Placement would help me further explore whether I hope to pursue that path. Fortunately, my field placement has only strengthened this interest and I am excited for another semester to observe litigators in practice and to continue strengthening my legal research and writing skills.
— Karlie Bischoff is a 2L KU Law Student Ambassador from Kansas City, Missouri