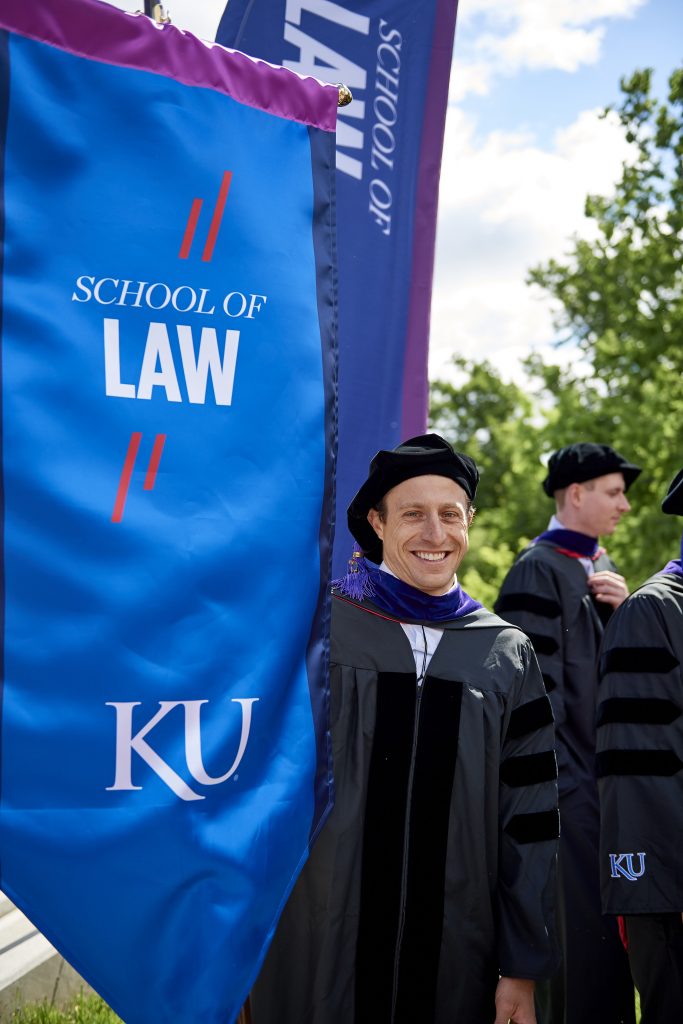 Michael Hayes graduated from the University of Kansas with not one, but two, doctoral degrees this past weekend.
He earned a Juris Doctorate (J.D.) from the University of Kansas School of Law and a Doctor of Philosophy (Ph.D.) from KU's Department of Philosophy.
At the University Commencement ceremony on May 19, Hayes was the banner carrier for KU Law. Hayes was selected by the law faculty for this honor because of his exemplification of student excellence.
"It's a great honor to carry the banner at graduation. I was excited to have that opportunity," Hayes said. "After seven years in graduate school, I was ready to walk down that hill."
At KU Law, Hayes served as the Executive Note & Comment Editor for the Kansas Law Review and as president of the St. Thomas More Society. Outside of the classroom, he was a summer law clerk at Shook, Hardy & Bacon LLP in both 2017 and 2018, and has served as a legal intern at the U.S. Attorney's Office in Kansas City, Kansas since last August.
Hayes is originally from Pittsburg, Kansas. He earned an undergraduate degree in philosophy from the University of Dallas in 2012.
Hayes fell in love with reading, writing and analyzing arguments during his college years, which jump-started his decision to pursue a Ph.D. in philosophy. Four years into KU's Philosophy Ph.D. program, he added law to his studies.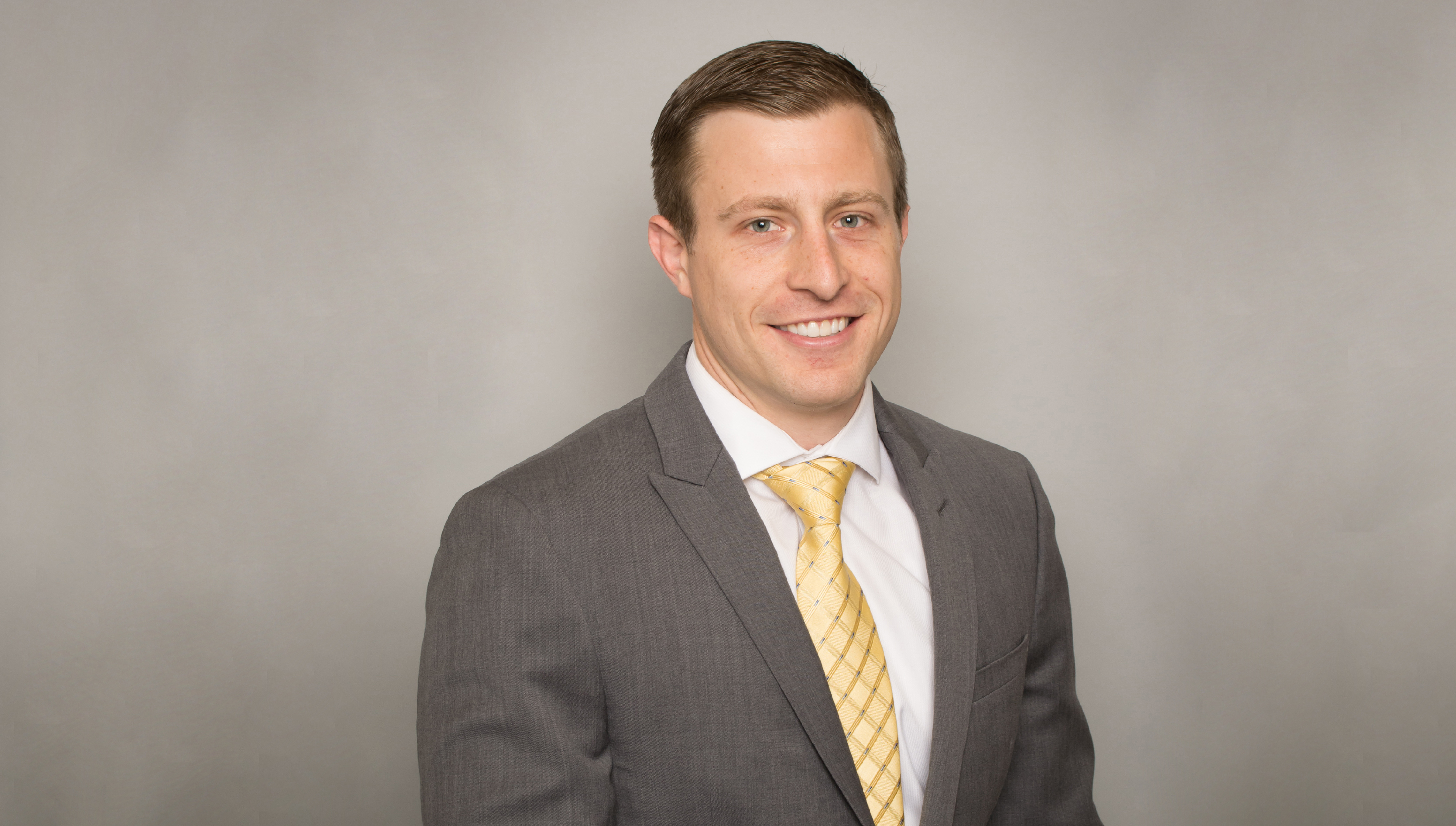 "I knew that the job prospects were hard to come by in academic philosophy, and that in all likelihood I would ultimately need to seek non-academic employment," Hayes said. "I wanted to find a job where I could continue to do what I love — reading, writing, and analyzing arguments — and law seemed like the most obvious option."
Recently, Hayes successfully defended his dissertation, "Thomistic Approaches to Welfare Theory."
"I argue that the thought of Thomas Aquinas can provide a richer understanding of what's good for us than many of the other theories that are popular today," Hayes explained. "I thought that our conversation about human well-being would be enriched by a better understanding of what philosophers like Thomas Aquinas say on the matter."
By studying both law and philosophy, Hayes has earned a well-rounded education.
"By studying law, I've gained a certain amount of practical knowledge," Hayes said. "By studying philosophy, I've gained a certain amount of theoretical knowledge."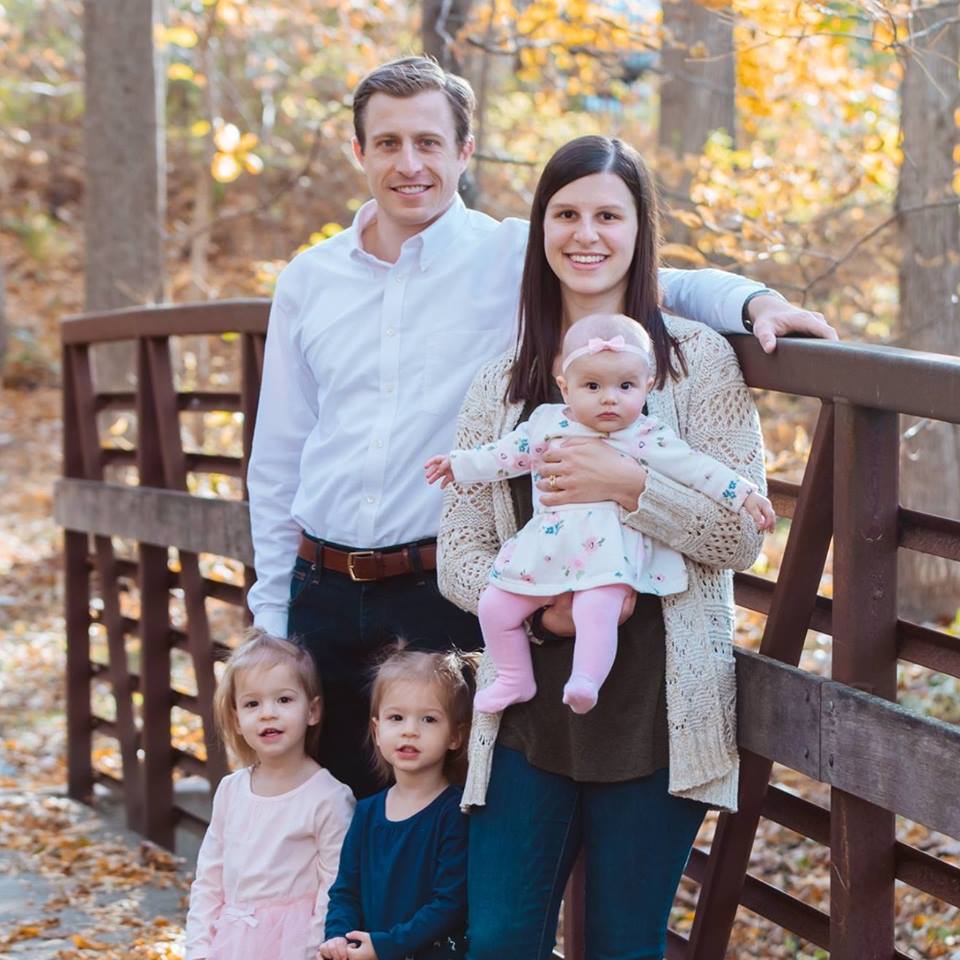 Hayes said the biggest challenge about pursuing a J.D. and Ph.D. concurrently was maintaining balance. Luckily, he had a great support system at home supporting his academic endeavors.
"Between taking law classes, working at legal internships, teaching philosophy classes and writing a dissertation, things can get pretty busy," Hayes said. "My family has been a huge help in that respect — when you've got a loving wife and three adorable kiddos to come home to, it's hard to stay focused on school all day. And that's a good thing," Hayes said.
Hayes hopes to use the experience and knowledge he's gained from studying both law and philosophy to launch his career.
"I've been able to use the skills and knowledge that I've gained by studying philosophy throughout law school, and I hope to continue to use it in my legal career," Hayes said.
After graduation, Michael will be doing a one-year judicial clerkship for Judge Steven Grasz on the 8th Circuit Court of Appeals in Omaha. Once his clerkship is complete, he plans on practicing civil litigation for a firm in Kansas City, Missouri.
— By Ashley Golledge