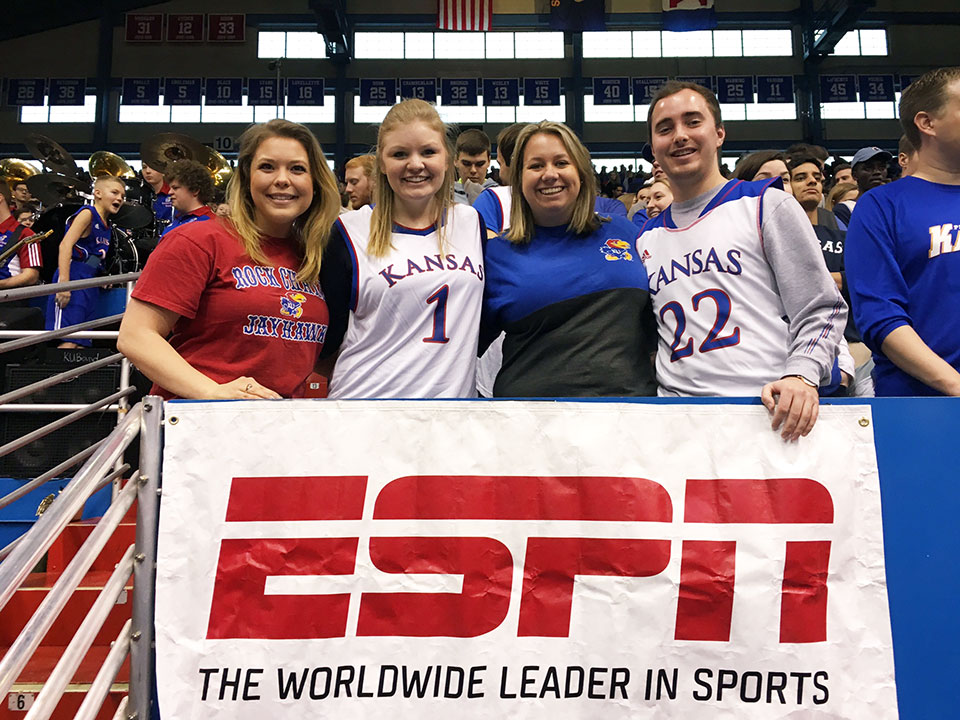 Neil's Atomic Fireballs is the unofficially official University of Kansas School of Law camping group. For over 20 years, law students from KU have been waiting, scheming, and plotting in the concourse at Allen Fieldhouse before every home men's basketball game. In 1995 we finally gave ourselves a name: Neil's Atomic Fireballs. The law school camping group is one of the longest-running camping groups at the university, rich in tradition. We are proud to occupy our small corner of that history.
Our name was chosen in honor of the late Neil Dougherty, who was an assistant basketball coach under head coach Roy Williams from 1995 until 2002. He was known for handing out Atomic Fireball candies to players who did well in practice.
For those of you unfamiliar with the process, camping or a lottery or some variation of either or a combination of both is a well-established and time-honored tradition at many of our nation's elite basketball programs.
At Kansas, we do it all: We use a lottery to determine the order of entry. We camp to stay in that order. We do it for every game, whether it is an exhibition game against Washburn; a get-up game against Kentucky, North Carolina, or Duke; or a renewing-the-hate game against that team to the west of us in Manhattan. We do lottery. We camp. For every single game. There is a reason that our student section was voted the inaugural Naismith Student Section of the Year.
We don't just care. We love, we cry, and we bleed crimson and blue with every heartbreaking loss and every shining moment.
Here is how the process generally works:
Groups are put on a list in the order that they show up at Allen Fieldhouse. The closer a group is to the top of the list, the better seats its members can get. From the time that the group signs up on the list until two hours before game time, at least one member of the group must be in the Fieldhouse all day.
Groups verify that someone is present from every group by randomly calling roll. Any camper can call the roll at any time, and if any group isn't present for a roll call, that group gets crossed off the list.
Finally, two hours before game time, a final roll is called. The groups then get to line up according to their order on the list and enter the Fieldhouse first, before any other students or general admission ticket holders. Each group can have up to 15 members in line. This is still no guarantee that you will get the seats of your choice, though. Once groups enter the doors, it's then a mad scramble to get to the seats they want and an even greater battle to save seats for cohorts!
Law students, of course, have our own way of organizing things. We have a point system to decide the order we get to go into games. However, it's also easy to get to go if you aren't in the camping group. As a 1L, it's been a great way to get to know law students I would not have met otherwise. This season, we got to sit in the front row multiple times. Whether you're a casual fan going to your first game at Allen Fieldhouse or a die-hard fan who camps for every game, Neil's Atomic Fireballs is a great experience to have in law school.
— Claire Kebodeaux is a 1L and KU Law Student Ambassador from Olathe, Kansas.