KU Law Ambassador explores new cat cafe in Lawrence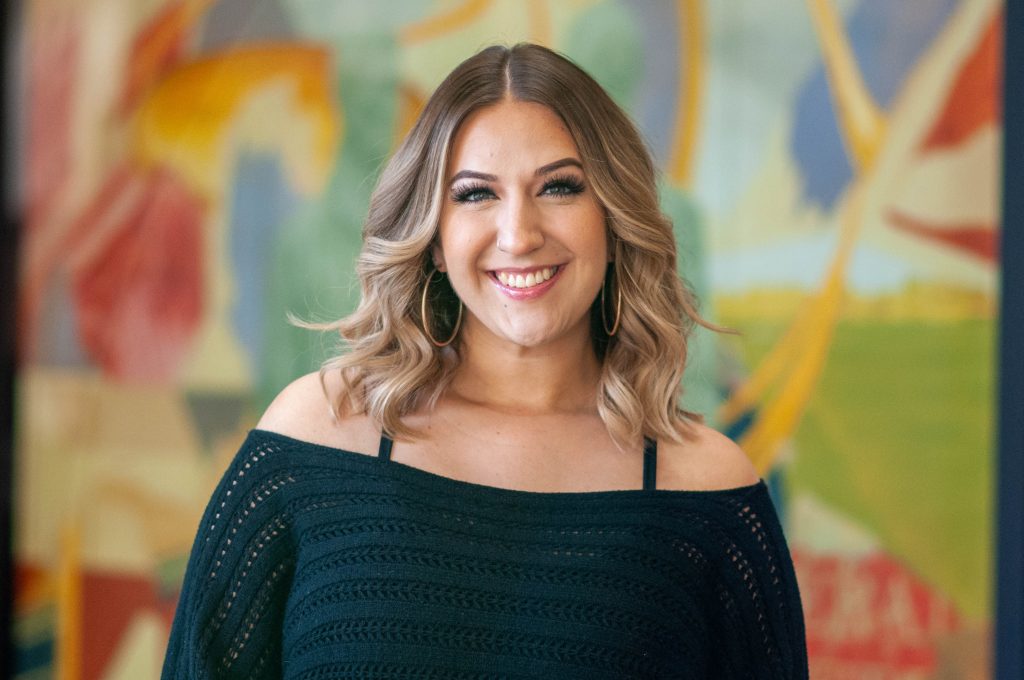 If you haven't heard the news already, Lawrence had its very first cat cafe open in late July 2023. Located on Mass St., Espurresso Cat Cafe is the perfect place to get your coffee and cat fix in.
Espurresso Cat Cafe is partnered with the Lawrence Humane Society to help with the adoption of kittens and cats. All of the kittens and cats in the café are adoptable. If you aren't in a position to adopt, the kittens and cats are always there for you to simply visit and love on. In order to avoid overwhelming the cat parlor, reservations are highly encouraged – it is $10 for 30 minutes and $15 for an hour. The cafe area is always free with no reservation necessary.
Of course, I cannot neglect to mention the other half of the cat cafe – the cafe! Espurreso Cat Cafe offers a variety of drinks and pastries. This ranges from lattes, chai tea, americanos, lavender lemonade, muffins, biscotti, scones and so much more. Plus, the cafe offers an array of alternative milks and vegan pastries. If you aren't interested in getting too up close and personal with the cats but would like to watch from a distance with your coffee and pastry, there is wall-to-wall plexiglass with bar seating separating the café from the cat parlor which allows you to do so. This is also great option for those who want to admire the cats but are worried about potential allergies.
For those who are looking for that forever friend and are interested in adopting, the adoption fees are $125 for kittens and $60 for cats – this includes their spay/neuter, microchip and vaccinations. The adoption fee goes directly to Lawrence Humane Society to help cover medical and care expenses.
For those—like me—who love cats but just aren't in a position to get one, Espurresso Cat Cafe has been the perfect addition to my little life. I can come in, sip my coffee surrounded by some fun, cuddly cats, and leave with some serotonin that I didn't have before. The people are kind, the space is great, the coffee and pastries are yummy and it's perfect for a law school study break (or study session if you can avoid the cat-parlor temptation)!
Espurresso Cat Cafe is located at 1014 Massachusetts St., Lawrence, KS 66044 (map and directions). Check out their website for more information: https://www.espurressocatcafe.com/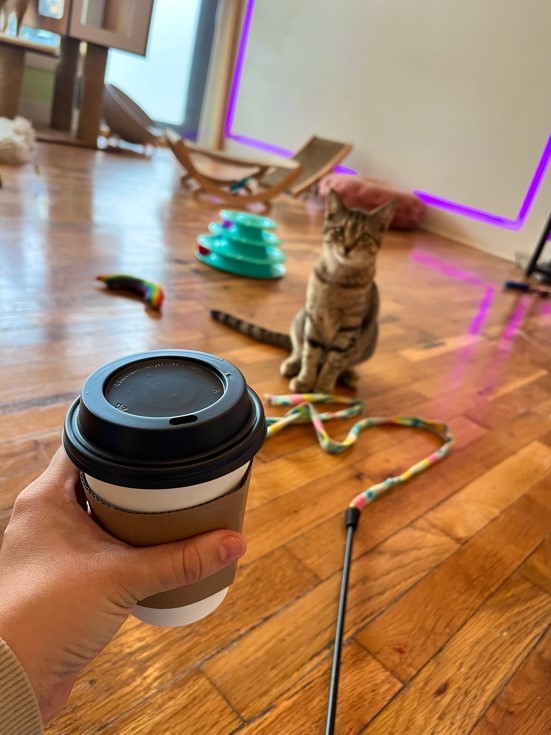 – Desiree Duke is a 3L KU Law Student Ambassador from Albuquerque, New Mexico