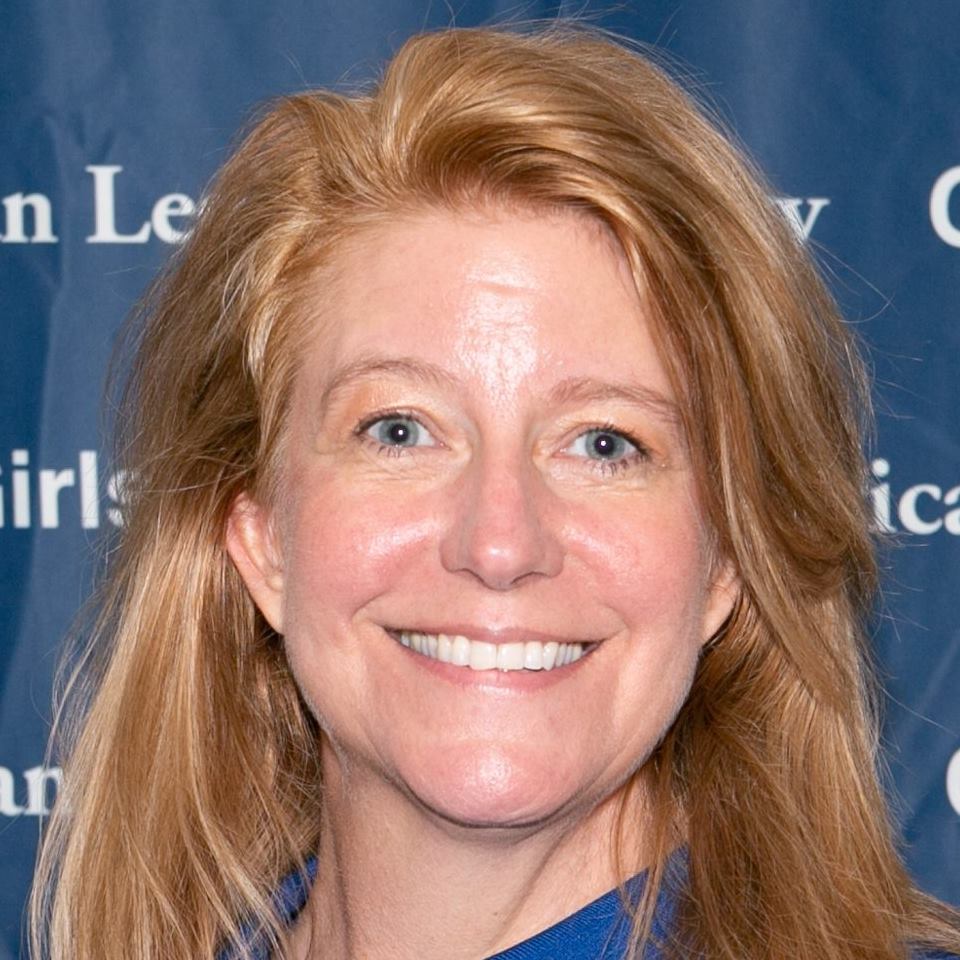 After a yearlong national search, Kelly Circle was selected to serve as the executive director of the American Legion Auxiliary (ALA) National Headquarters in Indianapolis. Circle, L'95, began her role in November 2019.
The ALA is one of the nation's largest patriotic service organizations, which works to honor and support veterans, military and their families through programs, events and educational initiatives. The ALA celebrated its 100-year anniversary in 2019.
"As executive director, I want to help inspire every single unit member to do what they can to help veterans," Circle said. "When we all work together, we can really make an impact to help our veterans, military and their families."
Circle joined the Olathe, Kansas unit of the ALA in 2006 to honor the military service of her parents, who are both veterans. Circle's parents met while serving in the U.S. Navy during the 1950's.
"I'm proud to be an ALA member to honor my mother and her service to our country," Circle said.
Circle's husband, Russ; brother; and father-in-law are U.S. Army veterans. Russ Circle is also a member of the Sons of The American Legion.
Over the years, Circle has been involved with the ALA on a volunteer basis as a member of the Department of Kansas constitution and bylaws committee; second district vice president and president; and government staff at ALA Girls Nation, a weeklong civic training program for high school juniors.
As executive director, Circle oversees 43 employees at the ALA's national headquarters; reviews legal documents; manages fiscal assets; works with the governing board and its chair; and builds external relationships.
"There are no two days that are the same," Circle said. "It's been great. I absolutely love it."
More than 600,000 people are involved with the organization nationwide. The ALA has units in all 50 U.S. states, Puerto Rico and the District of Columbia.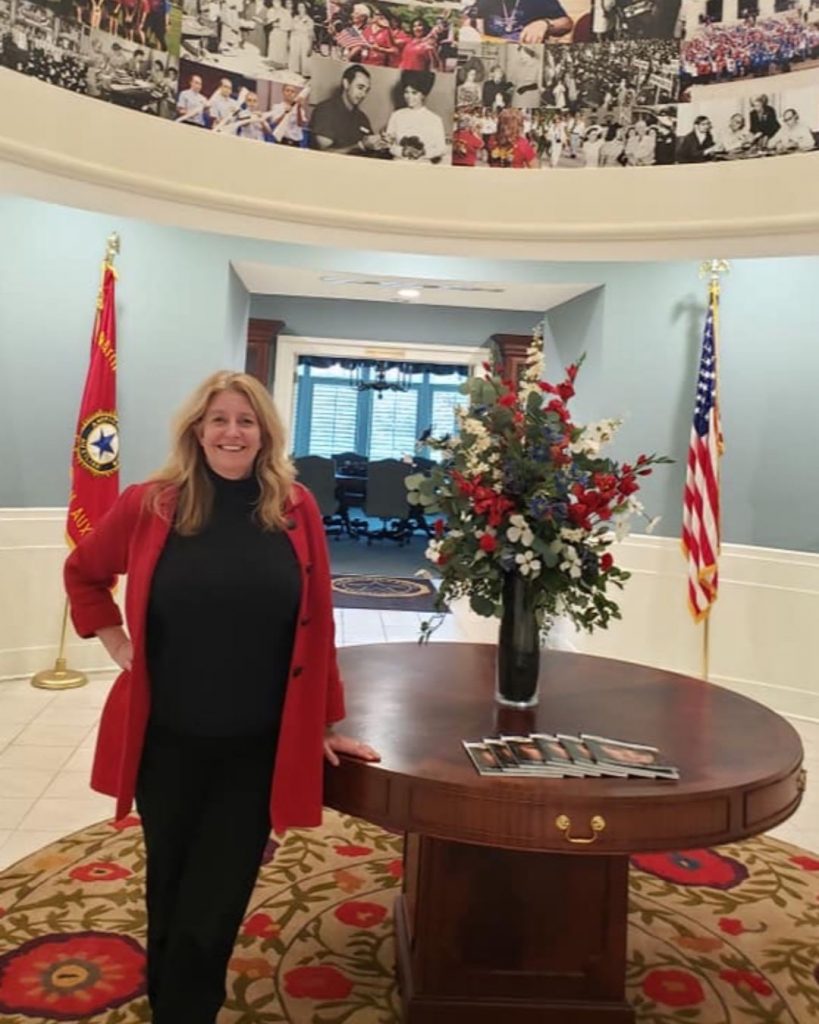 Circle strives to increase ALA membership and awareness of the work the ALA does to benefit veterans.
"My goal is to increase membership and awareness of the American Legion Auxiliary and the American Legion Family," Circle said. "I want to encourage post 9/11 veterans and families to get involved in the American Legion Family to serve veterans for the next 100 years."
The ALA works with veterans and their families at local, state and national levels. Most notably, the ALA joins the American Legion to meet with Congressional representatives each year in Washington, D.C. to advocate for veterans' rights and discuss legislation affecting veterans. The American Legion Family played a role in the G.I. Bill and lighting the Tomb of the Unknown Soldier at Arlington National Cemetery.
"Veterans are willing to sacrifice their lives," Circle said. "The least we can do is give them the benefits that we promised them and make sure they're taken care of."
Circle also looks forward to the opportunity to be more involved with the National Veterans Creative Arts Festival, which highlights performance art and artwork created by veterans. The festival is co-sponsored by the ALA and the U.S. Department of Veterans Affairs.
"To see the power of art and how it can help heal is amazing," Circle said. "I think that's pretty special and something we do with the V.A. that really makes an impact."
In the past year, the ALA worked to adapt their operations to address some of the challenges brought on by COVID-19. Meetings, conventions and festivals shifted to a virtual format. ALA volunteers launched letter writing campaigns, sewed masks and organized drop-off food drives for veterans.
"Units have shown how creative, resilient, and resourceful they can be," Circle said. "The ALA is set up for the next century of service in a way that I couldn't have expected."
Prior to taking on a full-time role with the ALA, Circle worked in the field of higher education for 25 years. Most recently, Circle was a dean of instruction at Red Rocks Community College in Lakewood, Colorado.
She received a B.A. in psychology from Northwest Missouri State University, a J.D. from the University of Kansas School of Law, and a Ph.D. in education from Saint Louis University.
"I use my law degree every single day in this job," Circle said. "It has been an incredible asset in my professional career."
— By Ashley Golledge