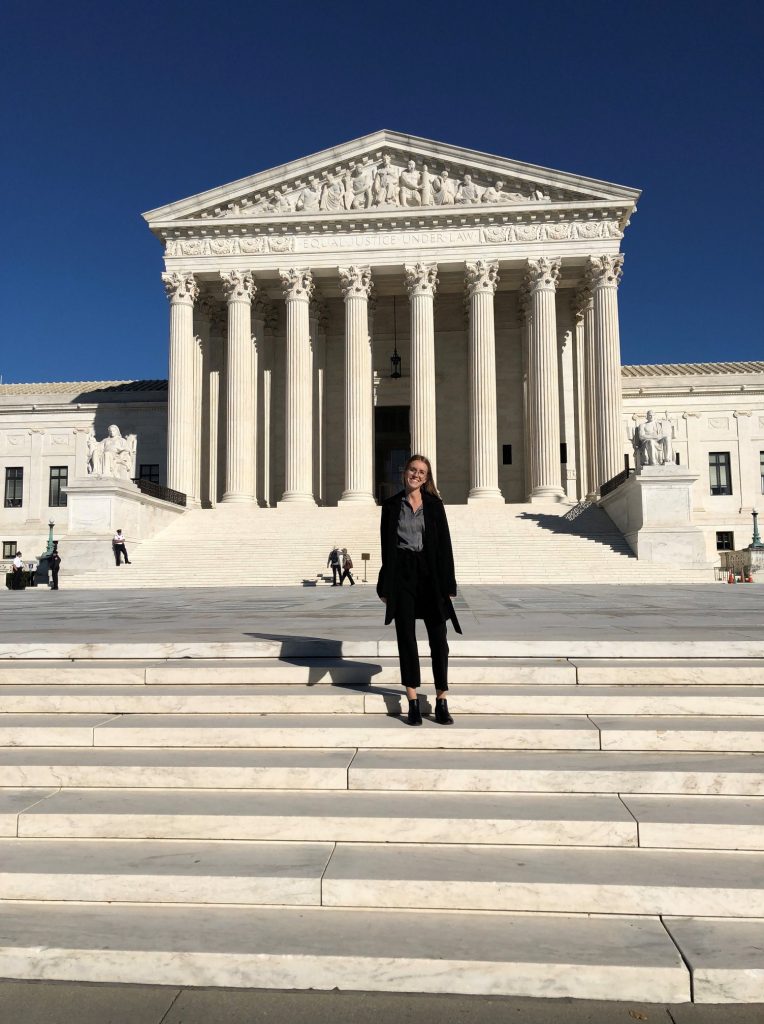 Participating in the 6th Semester in D.C. program turned out to be the best part of law school, and I hadn't even considered doing it until my 3L year. Going into my final year at Green Hall, I wanted real-world experience in environmental law, but I wasn't sure exactly how to do that. A short conversation with Professor Jennifer Schmidt pointed me in the direction of the Equal Justice Works (EJW) Conference and the 6th Semester program, which ultimately led to an amazing environmental law clerkship in Washington, D.C.
Every fall (at least prior to COVID-19), KU Law sends a few lucky students to the EJW Conference in D.C. for a weekend of networking and interviewing with employers in public interest law. It is a great professional opportunity to interview with employers from all over the country, but it also allows those attending the opportunity to explore our nation's capital (which for me was a glorious first full of museums and monuments).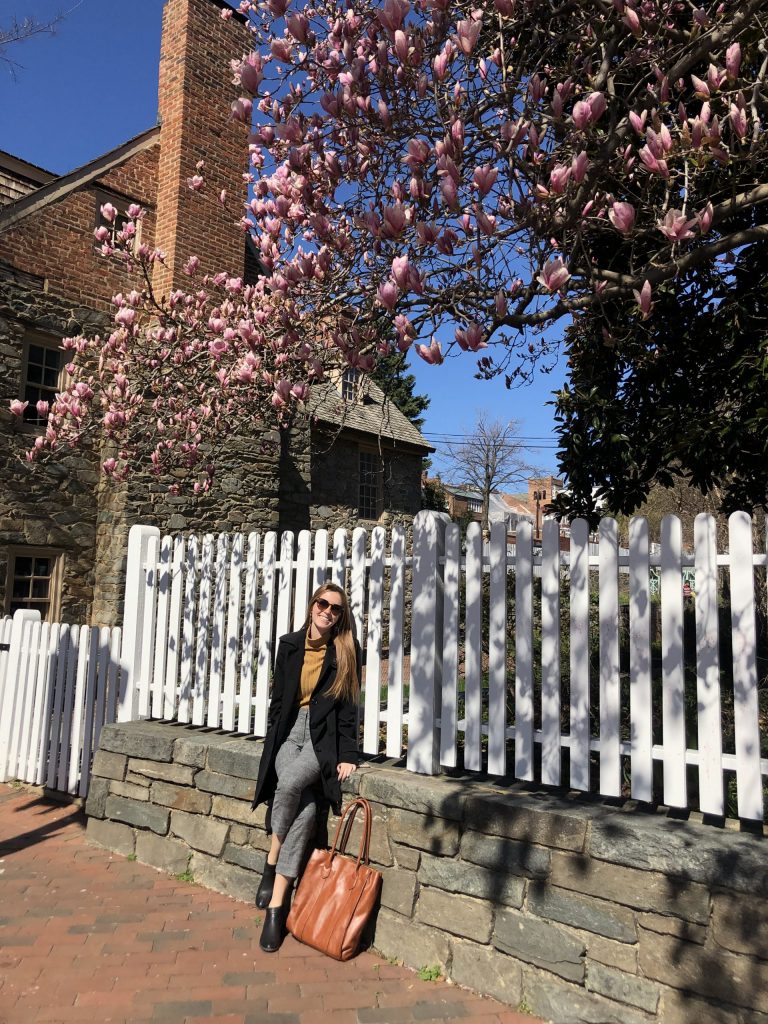 I interviewed with several NGOs and government agencies in the environmental law field during the EJW Conference and secured a spring semester clerkship with the U.S. Department of Justice Environment and Natural Resources Division (DOJ ENRD).
After landing a stellar opportunity, the only thing really holding me back from D.C. was the cost. Like many large cities, Washington, D.C. is notorious for its high rent, which had me feeling apprehensive. As it turned out, an extremely generous alum offered to help me with housing. And the location was about as good as it gets – in beautiful DuPont circle, just steps away from the metro.
Once I got to D.C., I began my clerkship with the DOJ ENRD where I was placed in the Environmental Enforcement Section with about 20 other clerks. This section enforces the federal environmental laws of the U.S. by bringing civil actions against individuals and entities who are not in compliance with federal laws like the Clean Air Act.
My experience working in the ENRD can only be described as invaluable, and I gained skills there that I will carry with me throughout my professional career. There, I worked on complex environmental law issues with a team of knowledgeable DOJ attorneys. I participated in meetings with DOJ and EPA attorneys from all over the country (including the Kansas office), and I was able to present my legal research to them. I also gained practical experience drafting motions, memos, and briefs, all while receiving mentorship and guidance from DOJ attorneys along the way.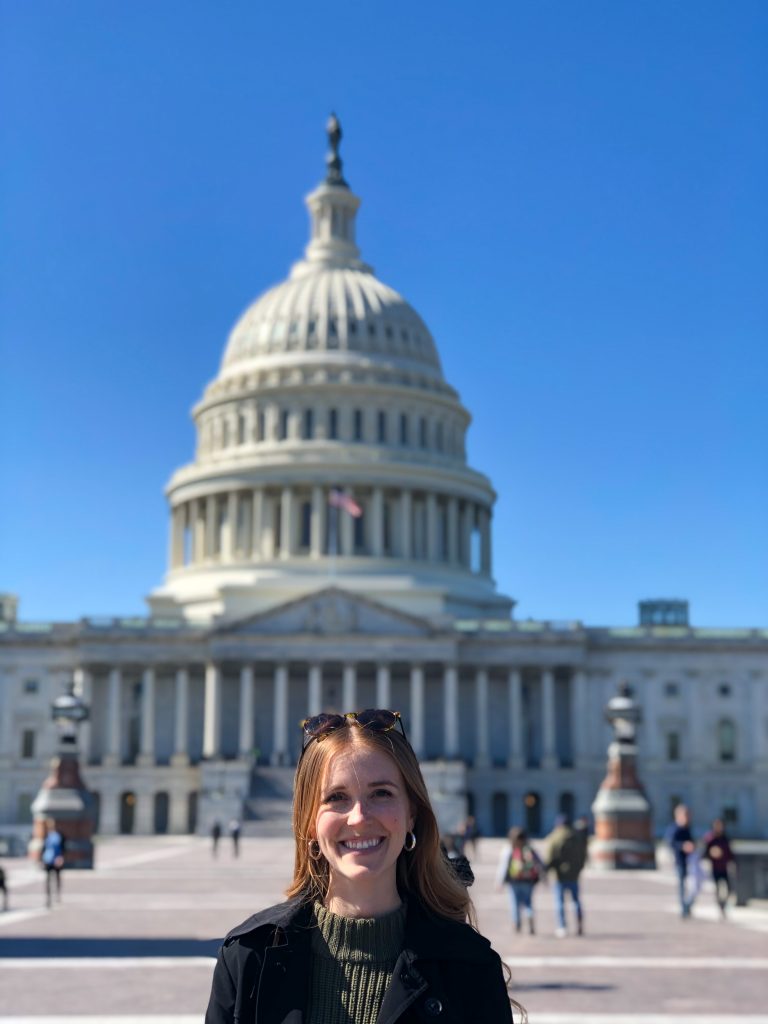 My clerkship and the experience I gained were certainly highlights of my semester in D.C., but it didn't end there. Outside of work, I attended two Supreme Court oral arguments and spent my weekends exploring the city with other DOJ ENRD law clerks from the East Coast and West Coast law schools. Our adventures included day-long walks in Georgetown, museums and gallery marathons, relaxing under the monuments, picnics on the National Mall, and even hosting our own "law clerk prom" in D.C. since none of us could attend our schools' law proms.
Spending my 6th semester in D.C. was one of the best decisions I made in law school. I would never have anticipated the professional and personal growth that I would experience during my time in D.C., and I will forever be grateful for the opportunity and the memories made. It was well worth taking the leap out of my comfort zone.
— By Marissa Hotujac, L'20