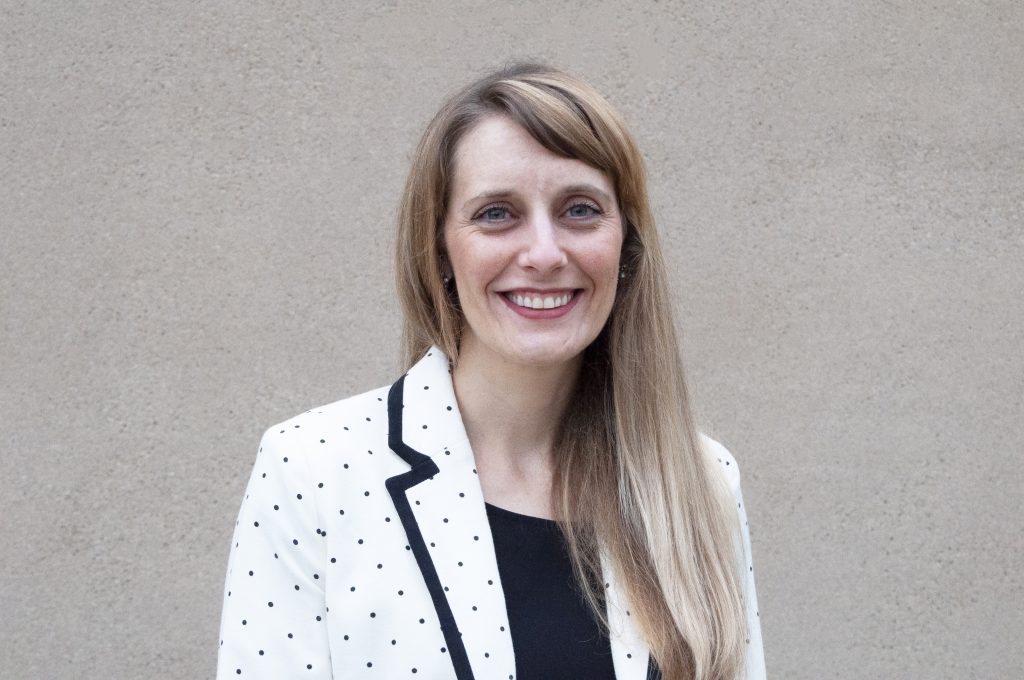 A 2009 KU Law graduate and former immigration attorney has joined KU Law's Career Services Office as director of career services.
Stacey L. Blakeman started her new role in mid-August. As director, Blakeman will work with students on all aspects of career development, including recruitment programs and employment tracking.
Previously, Blakeman was an immigration attorney at Treviño Law Office LC in Lawrence for 10 years. Her practice focused on immigrant rights, advocacy, and education. She represented families and individuals on immigration matters including adjustment of status, family-based visas, waivers, naturalization, U-visas (relief for victims of crimes), deferred action for childhood arrivals, and relief from deportation.
Blakeman grew up in the Kansas City area. She attended Iowa State University and obtained bachelor's degrees in English and Spanish before attending KU Law and earning her J.D. in 2009.
"As a KU Law student, I had no idea what I wanted to do with my J.D. I managed to find a niche in the legal profession that was the perfect fit for me, and I loved my clients and the work I did," Blakeman said. "I am excited to work with students and help them build careers that are fulfilling and help them reach their professional goals."
She has been a Lawrence resident since 2006 and lives with her husband and two young children.
— By Ashley Golledge