The start of the 2019–20 academic year brings several administrative and staff changes at the University of Kansas School of Law.
"KU Law is fortunate to have such talented and experienced leaders," said Stephen Mazza, dean and professor of law. "I am confident these individuals will advance the goals and initiatives of the law school."
Administration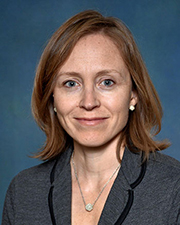 Uma Outka was named as associate dean for faculty. Outka joined the KU Law faculty in 2011. She is a William R. Scott Research Professor and an affiliate faculty member of KU's environmental studies program. Outka teaches courses on energy law and environmental law.
In this position, Outka will oversee course scheduling; chair the faculty hiring committee; organize faculty workshops and training; and aid in research and scholarship production.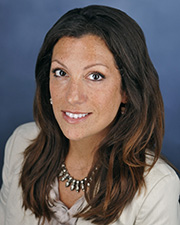 Leah Terranova recently began the role of assistant dean for academic and student affairs. Terranova previously served as the law school's director of career and student counseling services for seven years.
As an assistant dean, Terranova will oversee student life at the law school and serve as the primary contact with enrolled students. Terranova will create and implement programs and services designed to positively impact the satisfaction and retention of students. She will also coordinate the law school's diversity, equity and inclusion efforts.
Staff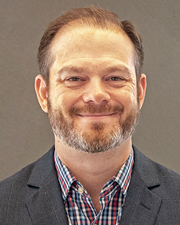 Donovan Diaz was hired to serve as the director of KU's Master of Science in Homeland Security: Law and Policy program. Diaz will oversee and provide strategic direction for the program.
Previously, Diaz served as Counsel to Marine Corps Community Services, Marine Corps Installation Pacific – which is based in Okinawa, Japan. He also served as associate general counsel to the U.S. Marshal Service in Arlington, Virginia and as a member of the U.S. Air Force Judge Advocate General's Corps.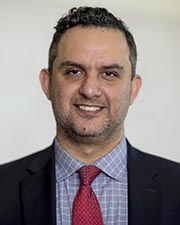 Shawn Watts will serve as the school's new director for the Tribal Law and Government Center. He joined the KU Law faculty in 2018 as a clinical associate professor. Watts teaches courses on lawyering skills and Native American peacemaking, and directs KU Law's Tribal Judicial Support Clinic. Watts is a citizen of the Cherokee Nation of Oklahoma.
Watts succeeds Elizabeth Kronk Warner, who recently began a deanship at the S.J. Quinney College of Law at the University of Utah.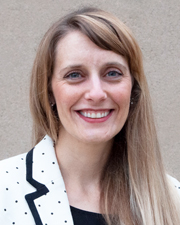 Stacey Blakeman recently started work as the school's director of career services. As director, Blakeman will work with students on all aspects of career development, including recruitment programs and employment tracking.
Prior to this role, Blakeman was an immigration attorney at Treviño Law Office LC in Lawrence for 10 years. Blakeman graduated from KU Law in 2009.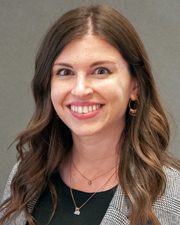 Bryanna Hanschu will fill the role of Assistant Director for Admissions. Hanschu will start in this position in early September. As assistant director, Hanschu will collaborate with the assistant dean in managing the law school admissions process; market and promote the law school by traveling extensively to local, regional and national recruiting events; and work with undergraduate prelaw advisors.
Previously, Hanschu was an assistant county attorney for the Leavenworth County Attorney's Office. Hanschu graduated from KU Law in 2015.
Faculty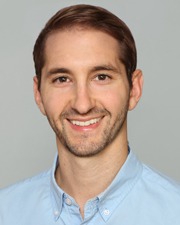 David Simon has joined the KU Law faculty as a visiting assistant professor, teaching Torts, Criminal Law and Patent Law.
David recently completed a Ph.D. in law from the University of Cambridge, where he was a Cambridge International Scholar, and holds an LL.M. from Harvard Law School and a J.D. from Chicago-Kent. His research focuses on intellectual property, public health and the law, and empirical legal studies.
Teaching, research awards
Ten faculty were selected to receive teaching and research awards for the 2019–20 academic year. Two faculty were elevated to the role of University Distinguished Professor, four faculty were awarded research professorships and four faculty were selected to receive teaching awards or fellowships.
The selections were made by the law school's teaching award committee and the University Committee on Distinguished Professorships.
"The faculty selected for recognition based on their research enhance the school's national reputation for scholarly productivity," Mazza said. "I am equally proud of our faculty and their commitment to our students and the learning environment at KU Law."
Distinguished Professors of Law
Research professorships
Teaching awards and fellowships
— By Ashley Golledge