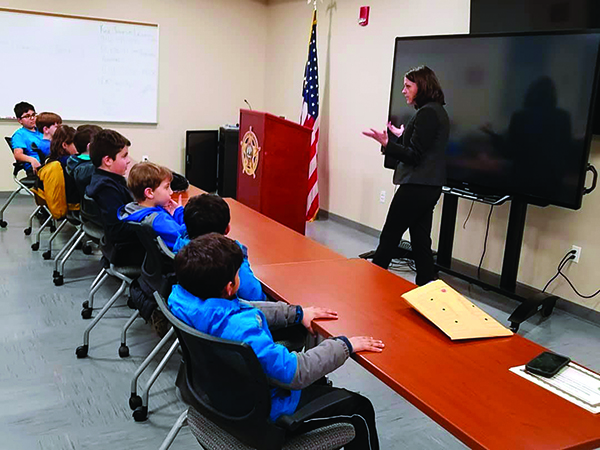 KU Law graduate uses background in law to serve in community affairs role
Liz Rebein is not your traditional prosecutor. Instead of charging defendants, filing motions and appearing in court, Rebein deploys her legal expertise through the promotion of positive relationships between law enforcement and the public.
As chief of the Community Affairs Unit in the Bergen County Prosecutor's Office in Hackensack, New Jersey, Rebein helps deter crime through developing programs that increase community engagement, build public trust and promote transparency.
"I think that my job is kind of a testament to what we can do to improve the relationship between law enforcement, the community and the perception the community has of law enforcement," said Rebein, L'07.
Success stories like Operation Helping Hands provide Rebein evidence that her efforts are working. Through the campaign – created in response to a dramatic spike in overdoses and fatalities in Bergen County – area law enforcement find and arrest residents buying heroin. Those individuals are then connected with a county-sponsored detox and treatment program.
Some participants – like Matt A. – stay in touch with the prosecutor's office and provide updates on their path to recovery. Matt was arrested twice in one week and has been clean since working through the program. He now works at the detox hospital.
"He calls and texts me regularly about projects he's working on and asking how he can help," Rebein said. "He's a talented artist who has some of his art on display at the hospital where he works."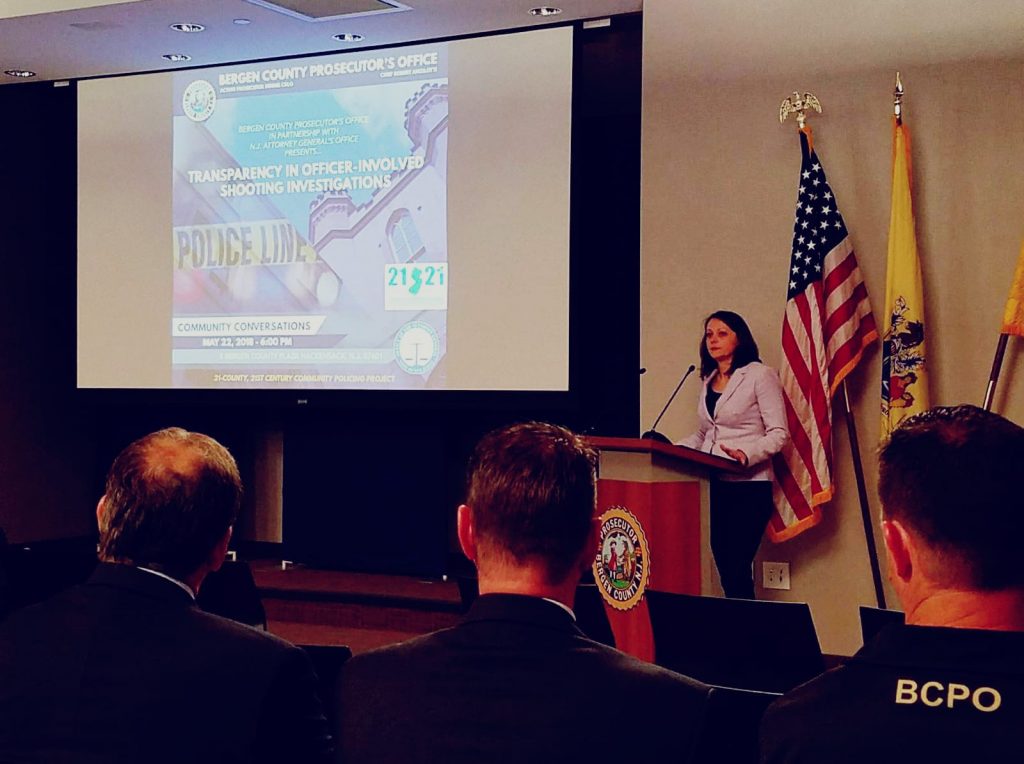 Personal connections are a common thread in Rebein's job, which has evolved during her seven years at the Bergen County Prosecutor's Office. Although she began as an assistant prosecutor in the appellate division, she now leads community-building initiatives like the Youth Police Academy. The two-week "day camp" administered in partnership with the Bergen County Sheriff's Office teaches area high school students about careers in public service, including law enforcement, the judiciary, county government, emergency services and the military. They also learn more about how the criminal justice system works.
Rebein said some people distrust the system when they see its flaws.
"What people need to understand is that the system works ultimately," she said. "Being an appellate attorney, you see that all the time. My whole career has been reviewing mistakes that were made along the way, whether it was by the prosecutor, the defense attorney, the judge or some other aspect of the system."
But defendants have a constitutional right in the United States to appeal their conviction and petition for post-conviction relief, Rebein said.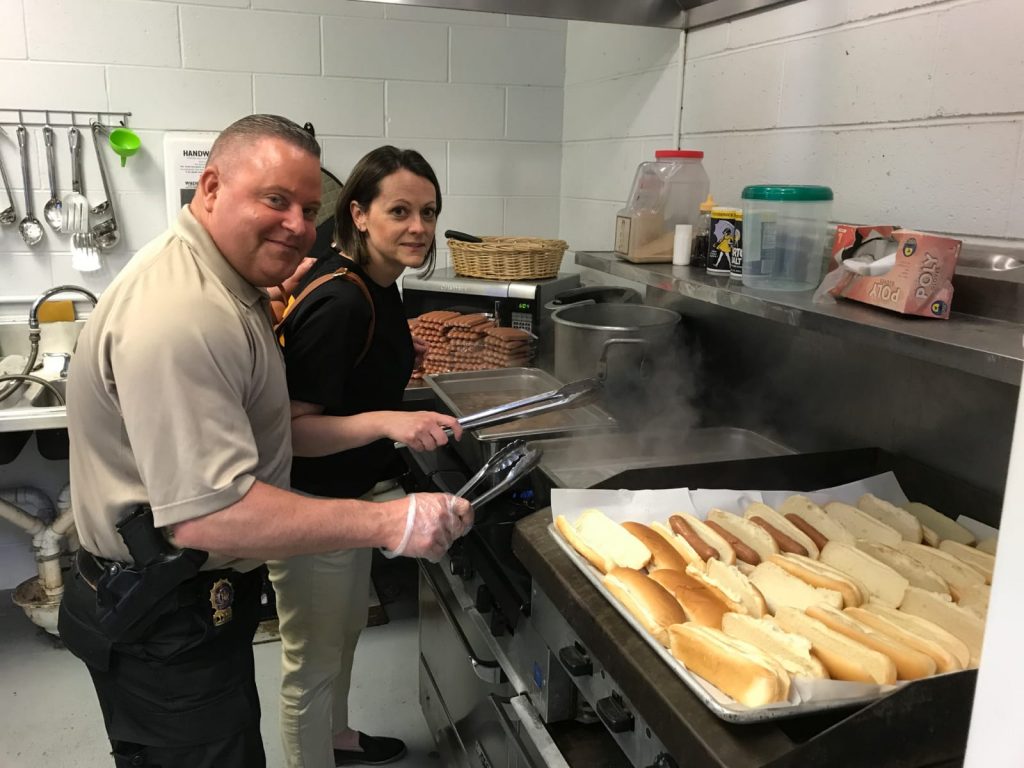 "They have the right to challenge their conviction and their sentence over and over and over," she said. "I don't know that the public really appreciates the beauty of our system and how well it works."
Originally from Bucklin, Kansas, Rebein decided to pursue a law degree after working at Rebein Brothers law firm in college. Her boss and mentor, Dave Rebein, L'80, later became her father-in-law.
"He was wonderful to me in terms of helping me figure out what my options were and what opportunities going to law school would create for me," Rebein said.
In Green Hall, Rebein participated in the Project for Innocence and moot court – two hands-on experiences that helped prepare her for practice. After years of appellate work, Rebein has embraced her more nontraditional role at the Bergen County Prosecutor's Office.
"My favorite part is that I think it makes a difference," she said. "I didn't see it coming, but I'm thrilled to have the job that I have."
— By Ashley Hocking