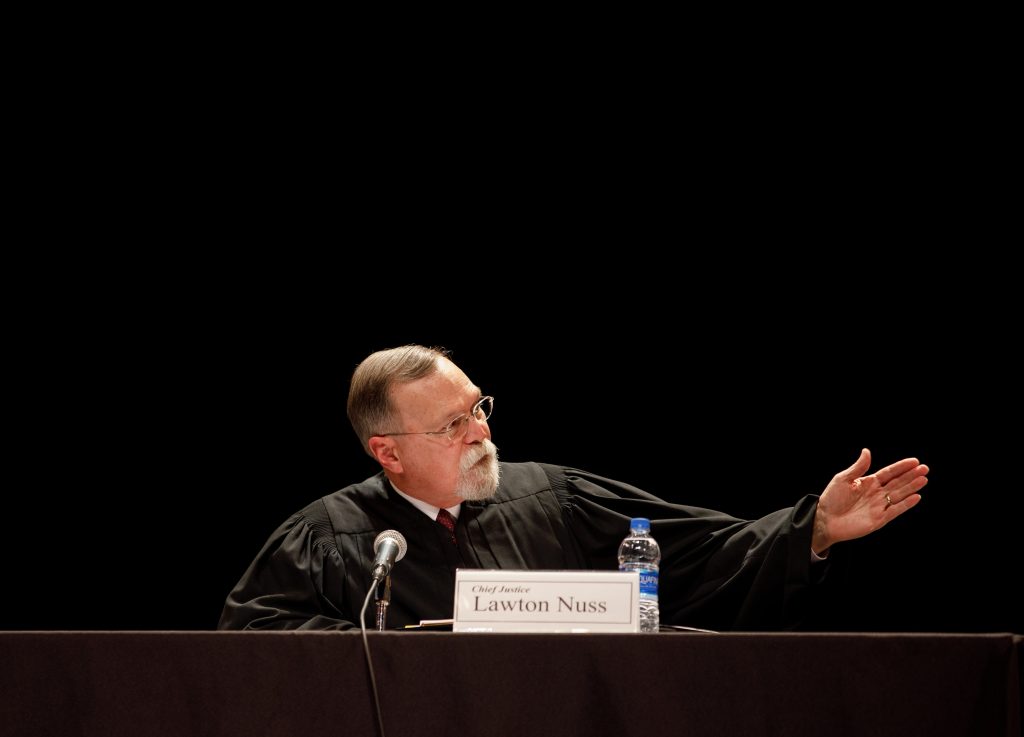 Kansas Supreme Court Chief Justice Lawton Nuss, L'82, has dedicated his career to providing justice for Kansans. After serving on the Kansas Supreme Court for 17 years, he is retiring on Dec. 17.
Nuss was sworn in as a Kansas Supreme Court Justice on Oct. 17, 2002. He began performing chief justice duties on Jan. 29, 2010, when former Chief Justice Robert Davis entered long-term medical leave. Upon Davis' retirement, Nuss officially assumed the title on Aug. 1 of that year.
"The greatest honor of my life has been to serve as chief justice these last 10 years," Nuss said.
Nuss presides over the Kansas Supreme Court, which exercises authority over all courts in the state. He operates as chairman of the board of the seven justices, establishes and shapes policies, makes important administrative decisions, upholds the federal and state constitutions, and serves as the official spokesperson for the judicial branch. He also hears, discusses and makes decisions regarding cases.
As the leader of Kansas' judicial branch, he manages 1,600 employees, 280 judges and an annual budget of more than $140 million.
"I've been blessed with excellent colleagues and staff within my chambers." Nuss said. "Our nearly 2,000 dedicated judges and employees are not highly appreciated by people outside the judicial branch, and they're all underpaid. They do a great job for the people of Kansas."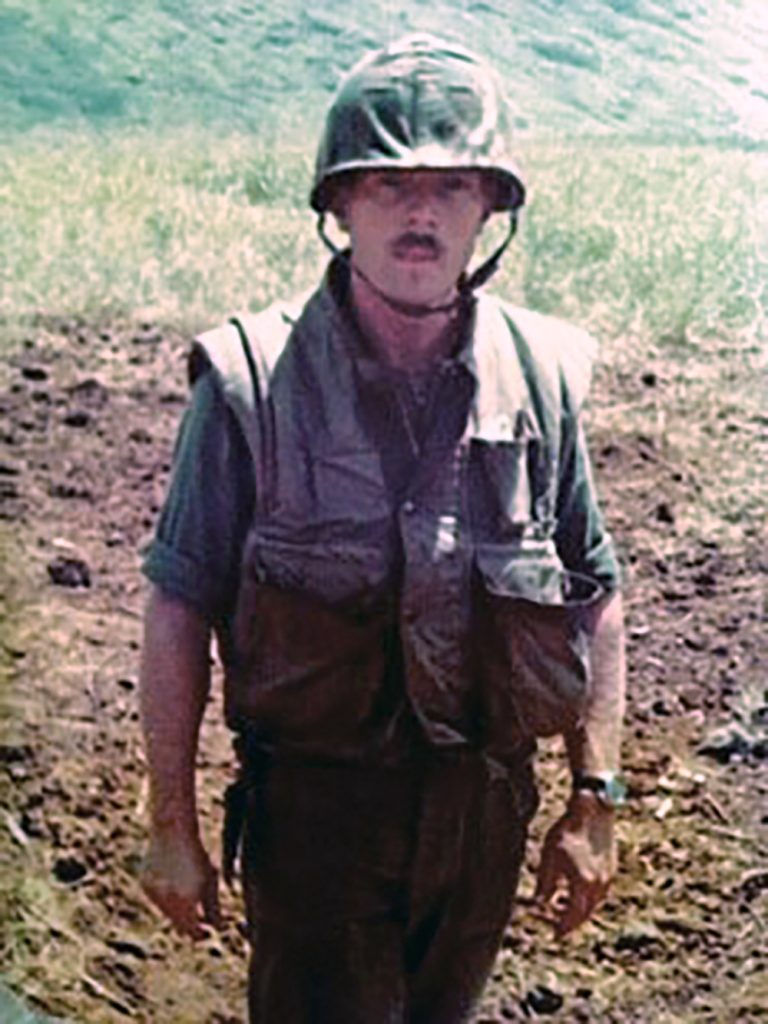 A brief history
A fourth-generation Kansan, Nuss graduated from the University of Kansas in 1975 with degrees in English and history.
After his undergraduate studies, he was commissioned as a second lieutenant in the U.S. Marine Corps. Nuss served as a combat engineering officer with the Fleet Marine Force Pacific for four years. During his time in the Marine Corps, he had the opportunity to do some legal work while he was overseas. His experience with legal work cemented his decision to attend law school.
"I decided when I got out of the Marine Corps, I would go to law school," Nuss said. "I started in the fall of 1979."
Nuss elected to pursue his legal education at KU Law in order to remain close to his hometown of Salina.
"I thought I got an excellent education at KU," Nuss said.
After law school, Nuss practiced law for 20 years at the Salina-based firm of Clark Mize & Linville, Chartered. He was involved in a wide range of legal issues and proceedings. He represented corporations and individuals in civil cases and the government in criminal cases.
While he was a lawyer, Nuss had a variety of professional responsibilities outside of his practice including: chairman of the Board of Editors for the Journal of the Kansas Bar Association; president of the Kansas Association of Defense Counsel; president of the Saline-Ottawa County Bar Association; and mediator for the United States District Court for the District of Kansas.
In 2002, Nuss applied and was appointed to the Kansas Supreme Court by Gov. Bill Graves. Nuss was the first justice in over 20 years to move directly from practice to the Kansas Supreme Court.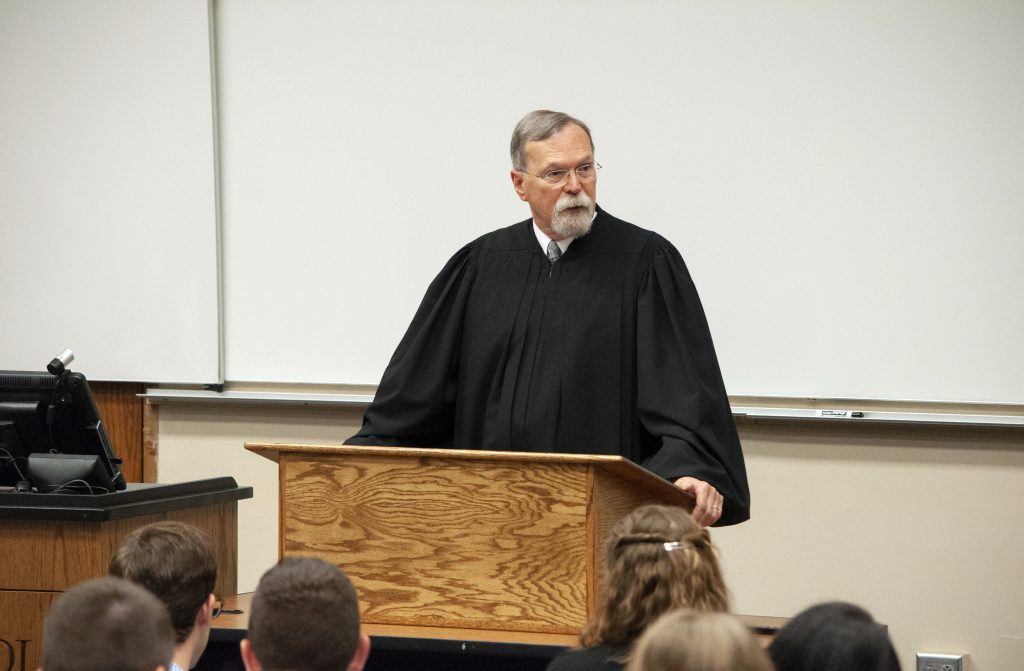 Involvement with KU Law
Throughout his legal and judicial career, Nuss has remained involved with KU Law. He has judged moot court competitions, attended alumni dinners, participated in hooding ceremonies and delivered an oath of professionalism to new classes of law students.
"I think it's important to remain involved in the law school, so I can perhaps be an example to others who are still in law school or recently graduated," Nuss said. "I'm not as active as I would have liked to have been because I have commitments here as chief justice. I owe a lot to the law school, and I want to demonstrate that to people."
Nuss received the law school's highest honor, the Distinguished Alumni Award, in 2015. The award celebrates graduates for their professional achievements, contributions to the legal field and service to their communities and the university.
While he was a law student, Nuss served as the student justice on the KU Court of Parking Appeals or "Traffic Court." Nuss wrote several opinions that are still binding on the court today. In 2018, Traffic Court established the Chief Justice Lawton R. Nuss Award for Excellence in Advocacy.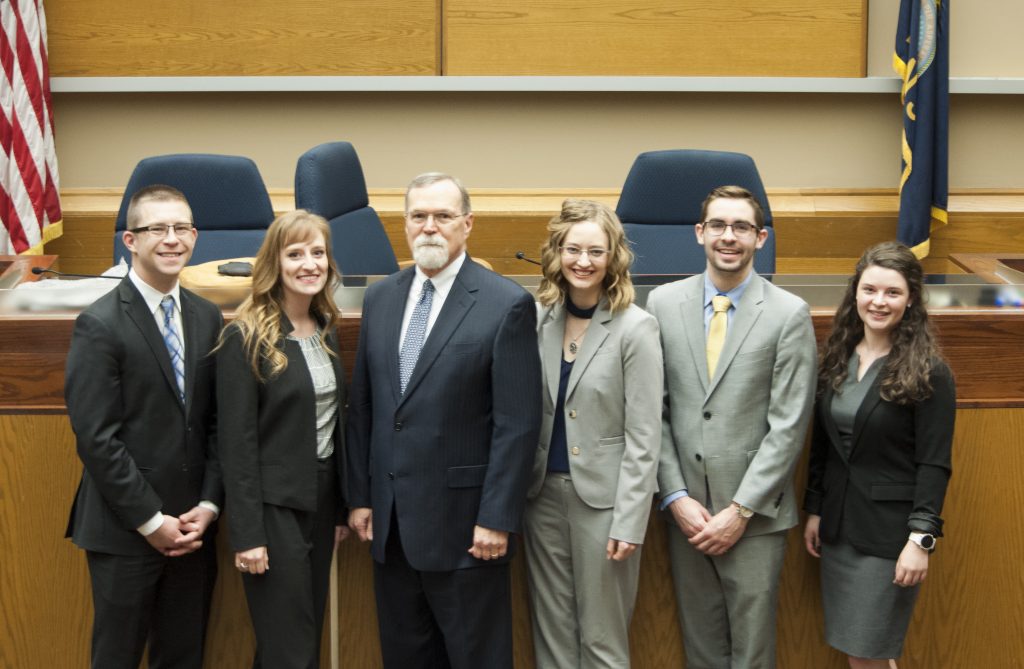 "I was very flattered to learn that some of the students involved in the Traffic Court got together and they named an award after me," Nuss said. "I've gone to the awards ceremony and presented the plaque for the last couple of years. This last time, I gave the winner a $100 bill so he could take some friends out to dinner."
Third-year law student Diana Stanley received Nuss' namesake award in 2018, and second-year law student Robert Curtis received the award in 2019.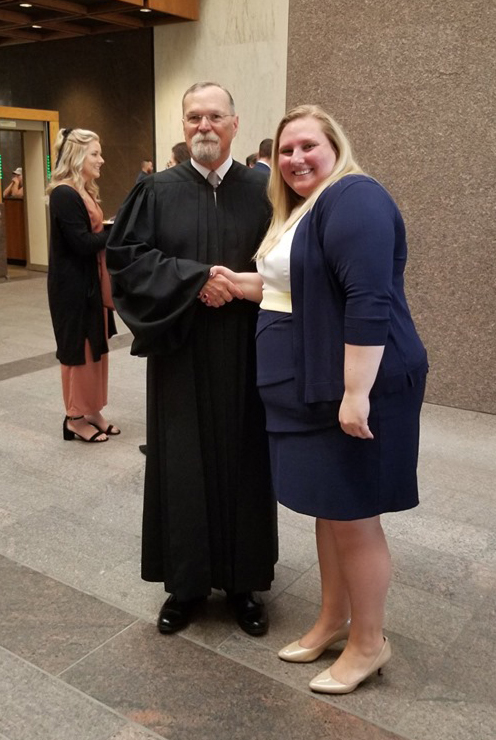 Plans for the future
When asked to summarize his attitude about retirement, Nuss recalled a quote by Thomas Jefferson: "The most sacred of the duties of a government is to do equal and impartial justice to all its citizens."
"I would emphasize, all its citizens. The law is not here just to help the wealthy or the advantaged people. It's for everybody," Nuss said. "Regardless of what you look like, or where you come from, or how much money you have, you're entitled to the protection of the law."
Upon his retirement, Nuss aims to spend his time philanthropically. Nuss and his wife, Barbara, plan to work in the sphere of veteran's affairs together. Nuss has been involved nationally on veteran's treatment courts.
"My wife and I want to do something together. She hasn't seen much of me in the last 10 years," Nuss joked.
A few of the Nuss' initial outreach plans include: going to local VA hospitals to visit with patients who haven't had visitors in a long time and inviting veterans over to their house for dinner.
"It's important to let them know that people care about them," Nuss said.
— By Ashley Golledge