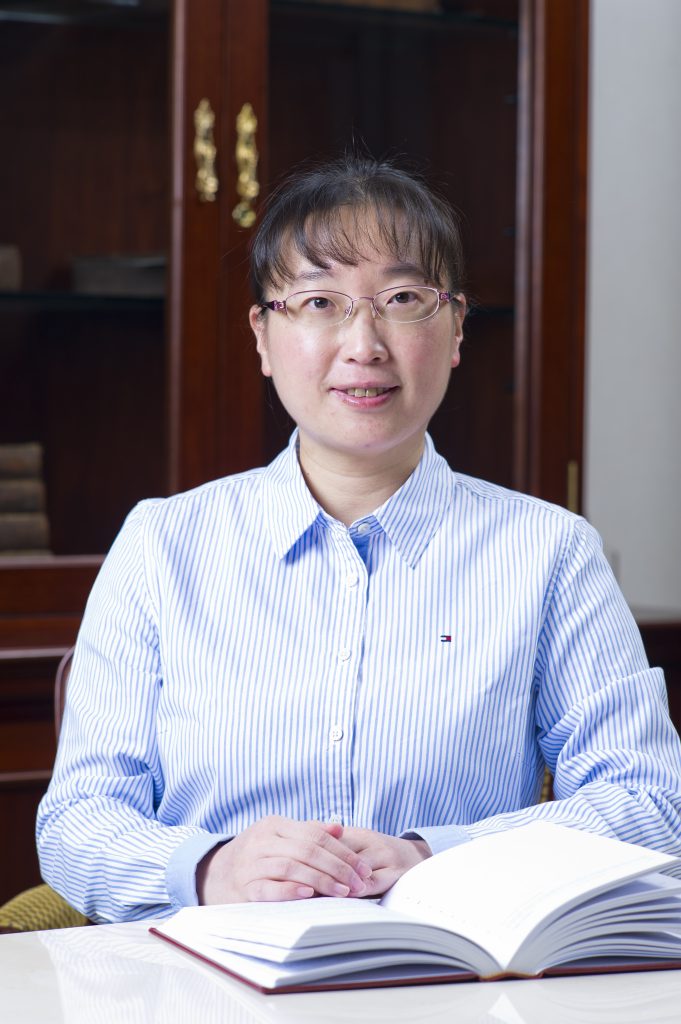 Dr. Lijuan Xing explores intersections of laws
When Chinese scholar Dr. Lijuan Xing decided to bolster her legal education with an American doctorate degree, she set her heart on KU Law. It is one of the few law schools in the U.S. that offers a Doctor of Juridical Science (S.J.D.) degree.
Xing earned an S.J.D. from KU in international and comparative law in May 2012. She delivered a dissertation titled, "Behind the Mounted Ladder Trading System: Legal Indigenization and the World Trade Organization in Comparative Perspective." Her dissertation explored how common, civil and Chinese law traditions each influence major WTO members' legal perspectives and their participation in the organization.
"Pursuing a doctorate degree at a place that was completely strange to me, at that time, was one of the biggest decisions I've made in my life," she said. "It turned out to be one of the best decisions that I have made."
Xing holds an LL.B. in international maritime law and an LL.M. in international law from Dalian Maritime University. She also has a Ph.D. in economics from Dongbei University of Finance and Economics.
Xing is originally from the harbor city of Dalian, China. When she looked into S.J.D. programs in the U.S., she was attracted to KU Law because of Robert W. Wagstaff Distinguished Professor John Head, and his published works in both international and Chinese law.
Head was the supervisor for Xing's dissertation. The pair have since coauthored four books and worked on a number of research projects.
"Professor Head kindly provided me with an opportunity to work with him," Xing said. "He is a rigorous writer and researcher. I am truly humbled to call myself his colleague."
Since graduating from KU Law seven years ago, Xing has published five monographs; 14 journal articles and book chapters; and a number of conference papers and book reviews in various jurisdictions across the globe.
In addition to her published work, Xing has taught law courses in multiple countries. She was a visiting scholar at the University of Manitoba's Faculty of Law in Winnipeg, Canada, where she taught the university's first course on Chinese law in 2012. She was also an assistant professor and the associate director of the LL.M. program at City University of Hong Kong. At City U, she taught courses on the intersections of international law, common law and Chinese law.
As an educator, Xing aims to emulate the teaching styles of faculty members she took courses from or communicated with at KU Law.
"Their ways of teaching and inspiring me have influenced me a lot and made me a better teacher of the law," she said.
Xing said earning an S.J.D. from KU Law has had an impact on her both personally and professionally.
"I am very proud to be a Jayhawk. I am truly grateful for all the time I've spent at KU and in Lawrence," Xing said. "My experiences and studying at KU Law have made me a better lawyer and a better person."
Referring to Xing's work, John Head noted that, "she is one of the many success stories emerging from our international and comparative law program here at KU. The experience Lijuan had during her time in Green Hall helped her make important contributions through her scholarly research in a wide range of topics that include international trade, maritime law, environmental protection and global institutions."
— By Ashley Golledge
This story originally appeared in the fall 2019 issue of the KU Law magazine.