Dr. Vivek Sehrawat researches drones from an international point of view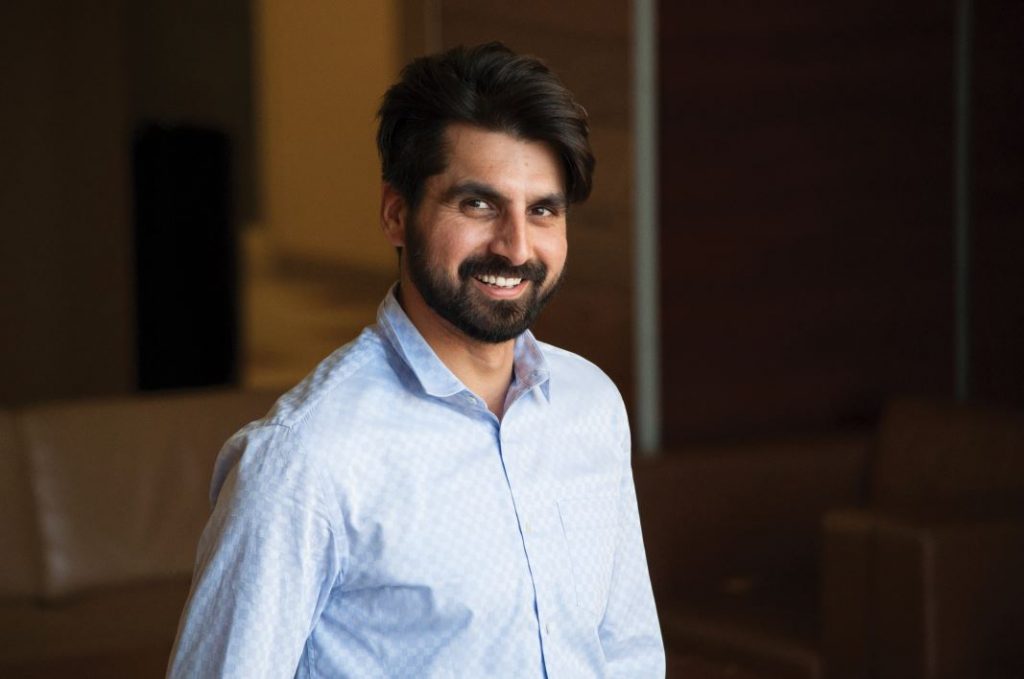 As he was getting ready to apply to Doctor of Juridical Science (S.J.D.) programs, Dr. Vivek Sehrawat was looking for an angle. He had been reading about technology – specifically, drones – and came up with an idea that stood out.
"This is a hot topic right now. There's a lot of controversy regarding the usage of drones internationally," Sehrawat said.
Sehrawat earned his S.J.D. with distinction from KU Law in December 2017. His dissertation was titled, "Drones: The Role of LOAC, Targeted Killing, International Law, and Privacy Law." The research looked at drone usage from a national security point of view, particularly when drones are used internationally for warfare. He looked at examples from Pakistan, Afghanistan, Syria and Yemen. Sehrawat's perspective on the role of law in drone use shifted as he explored the issue, he said.
"As I went into my research and I started reading about drones, I thought, this is a great technology, and this is going to benefit the entire world," Sehrawat said. "It depends how you handle it. It could be a boon for the society."
He also researched privacy issues related to drones and comparative uses between the U.S., the United Kingdom and India.
"I looked into the privacy issues in domestic use by different departments, and I tried to bring a global set of laws which can be applicable in any of the countries," he said.
After KU Law, Sehrawat continued his research as a visiting scholar at the University of California Davis School of Law. He added a new chapter to his dissertation to turn it into a book, which he plans to send out for publication. His scholarship about drone use and autonomous weapons systems has been published in the Santa Clara High Technology Journal and the Penn State Journal of Law & International Affairs.
Originally from the suburbs of Delhi, India, Sehrawat found his way to KU with support from the school's faculty involved in international and comparative law, he said. He has a Bachelor of Commerce from the University of Delhi; an LL.B. in law from the University Institute of Law and Management Studies in Gurgaon, India; and an LL.M. in international human rights, immigration law and business law from the UC Davis School of Law.
During his time in Green Hall, Sehrawat was a research assistant and teaching assistant to Dr. Michael Hoeflich, John H. and John M. Kane Distinguished Professor of Law. Working with Hoeflich, Sehrawat developed his research abilities on a range of topics. He sat in on classes to advance his legal writing and lawyering skills. Sehrawat also benefited from faculty guidance on publishing his scholarship, he said.
"They were always willing to guide me as to what will be expected from me when I go for jobs, once I started teaching," he said.
Sehrawat recently started as an assistant professor at BML Munjal University in Gurgaon, India, near his hometown of Delhi. He is teaching courses on Indian legal systems, English legal writing, national security, torts, international law and international humanitarian law. A few months into his position, Sehrawat said he is enjoying teaching and interacting with students.
"I was very sure from a very young age that I didn't want to practice. Even before getting into my S.J.D., I was sure that I wanted to teach," he said.
— By Margaret Hair
This story originally appeared in the fall 2019 issue of the KU Law magazine.