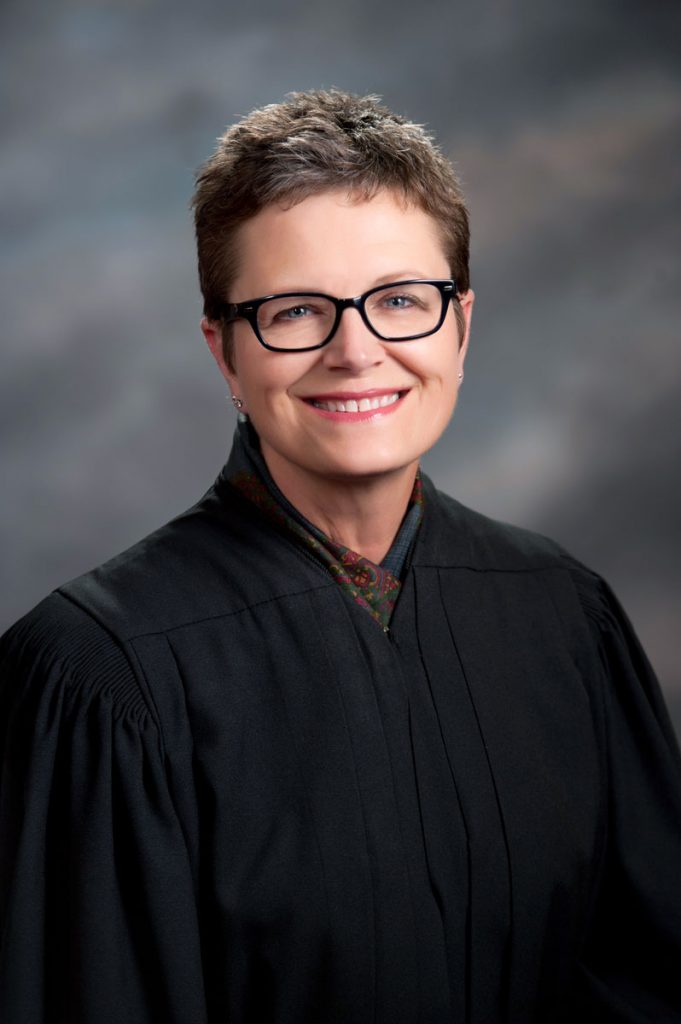 After a 20-year judicial career, Kansas Supreme Court Justice Carol A. Beier retired on Sept. 18.
Beier, L'85, served on the Kansas Supreme Court for 17 years. Previously, she was a judge on the Kansas Court of Appeals for 3.5 years.
"I will be ever grateful for the opportunities I have been given to spend so much of my legal career in service to my home state and its citizens," Beier said. "Twenty years and thousands of cases since my children helped me put on my robe for the first time, I will pack it away with pride. This is possible because I can bear personal witness to the good faith and daily striving of our Kansas courts to be and remain fair and impartial guardians of the rule of law and the rights of all."
Beier was the first female graduate of KU Law to serve on the Kansas Supreme Court and the third woman appointed to the high court. In 2012, she was named to the KU Women's Hall of Fame.
"It's lovely to be someone who is helping to blaze a trail for other women," Beier said. "I hope that there are lots of future Kansas Supreme Court justices who are female alums of KU Law."
In addition to her work on cases, Beier had many administrative duties. She served as a departmental justice for six judicial districts and was the court's liaison for several particular areas of the court's supervision.
"I had the opportunity to work with some wonderful people at the Kansas Supreme Court – folks who have become lifelong friends," Beier said.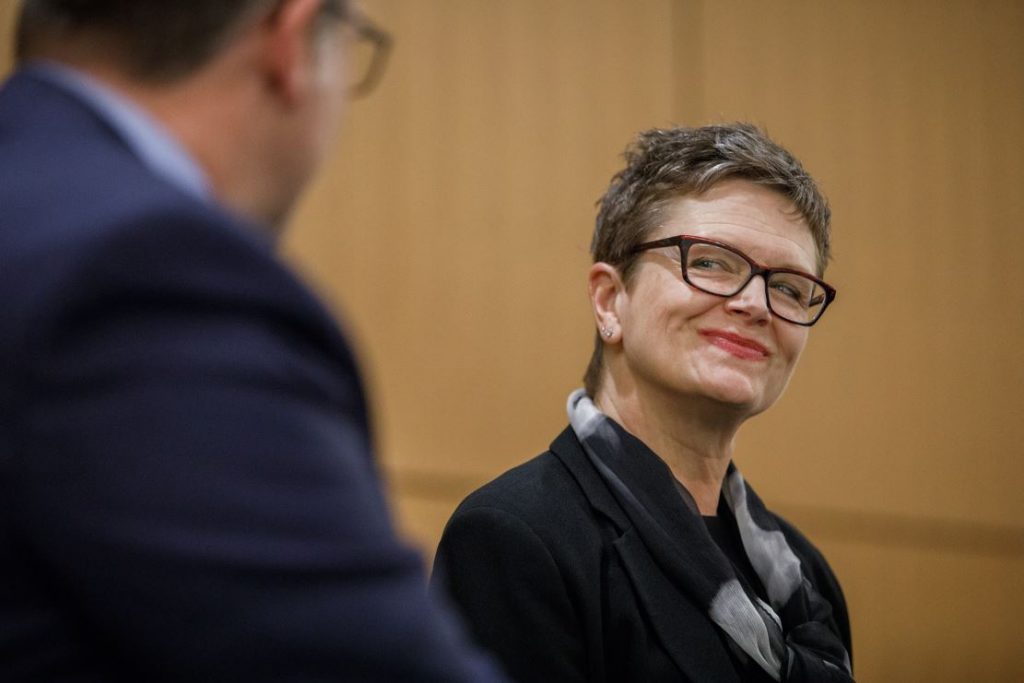 Background
Beier is originally from Kansas City, Kansas. She graduated from the University of Kansas with a degree in journalism in 1981 and with a Juris Doctor in 1985. Beier also earned an LL.M. from the University of Virginia School of Law in 2004.
Prior to her judicial career, Beier was a partner at Foulston & Siefkin law firm in Wichita. She also worked in private practice in Washington, D.C.; served as a staff attorney at the National Women's Law Center; and clerked for the late Judge James K. Logan of the U.S. Court of Appeals for the Tenth Circuit.
She taught at KU Law during the 1989-90 academic year at the request of former Dean Michael Davis.
"I had the good fortune to teach for a year at KU Law, shortly after I came back to Kansas," Beier said. "I loved my year teaching at KU. It was very fun."
While at Green Hall, Beier managed the Defender Project – now called the Paul E. Wilson Project for Innocence & Post-Conviction Remedies – with former KU Law Professor Kim Dayton. She also taught an appellate clinic, Gender in the Law Seminar and Advanced Torts.
"I loved running the Defender Project," Beier said. "It was like having a small law firm of my own."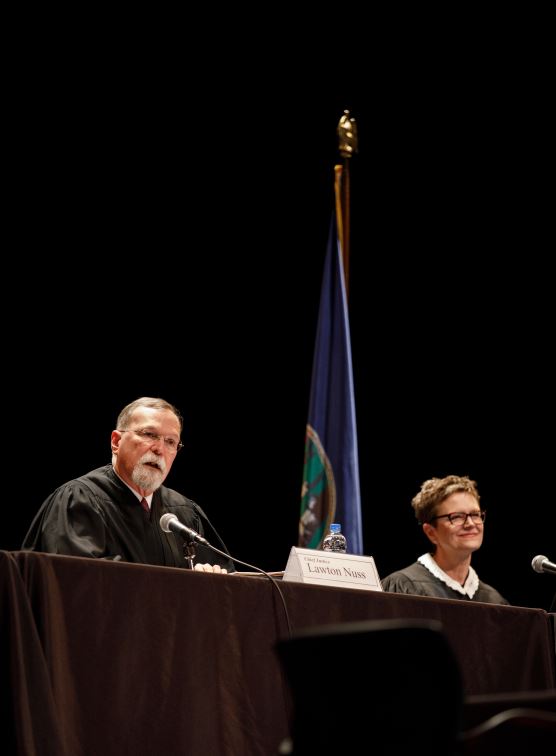 Service
Beier has been actively involved with the legal community for many years. She was a founding member of the Kansas Women Attorneys Association in 1994.
"The Kansas Women Attorneys Association has continued to grow and strengthen over the years," Beier said. "I'm very proud of my early and frequent involvement with it."
She has also served as the District 10 Director of the National Association of Women Judges. While living in Wichita, she was the president of the Wichita Women Attorneys Association and involved with the Wichita Bar Association.
Beier has remained loyally involved with KU Law throughout her legal and judicial career. She has served on the law school's Board of Governors for 20 years, including a year as president of the organization.  
Beier received the law school's highest honor, the Distinguished Alumni Award, in 2013. The award celebrates graduates for their professional achievements, contributions to the legal field and service to their communities and the university.
Plans for the future
After more than 35 years of public service, Beier is looking forward to retirement. She plans to spend time with her family and travel.
Beier is grateful to have spent the majority of her legal career in service to Kansans. She encourages fellow public servants to consider following in her footsteps.
"I hope that many of my fellow capable and dedicated lawyers who revere the rule of law, those who want to preserve reason and civil discourse, those who know that the elusive perfection of our union takes constancy and care from all of us – will consider taking a chance on becoming my successor," Beier said. "Our system of justice needs them."
— By Ashley Golledge