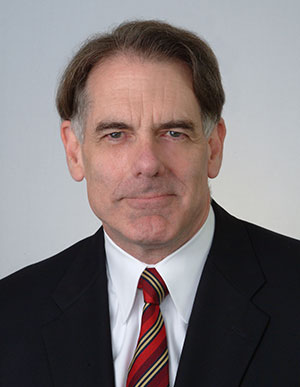 A KU Law graduate who has built a successful career in the international energy sector is supporting the school where he got his start.
John P. Bowman, L'80, a partner at King & Spalding LLP in Houston, recently established the John P. Bowman Law Fund with a $125,000 gift to KU Law. The fund will provide unrestricted support to the law school.
"For many years, I have wanted to thank KU Law for teaching, training, and enabling me to pursue a truly enjoyable, always challenging career as an advocate representing international oil companies in international oil and gas disputes," Bowman said. "I hope this gift will help KU students and faculty pursue careers in the law that they find equally rewarding."
For 36 years, Bowman has represented international energy companies in a wide range of commercial and investment disputes. He leads King & Spalding's upstream oil and gas practice segment and frequently writes and speaks on international arbitration and international oil and gas topics. During law school, he was editor-in-chief of the Kansas Law Review.
Bowman, who earned a bachelor's in economics and humanities from KU in 1974, also made a $125,000 gift to the College of Liberal Arts & Sciences in support of the humanities.