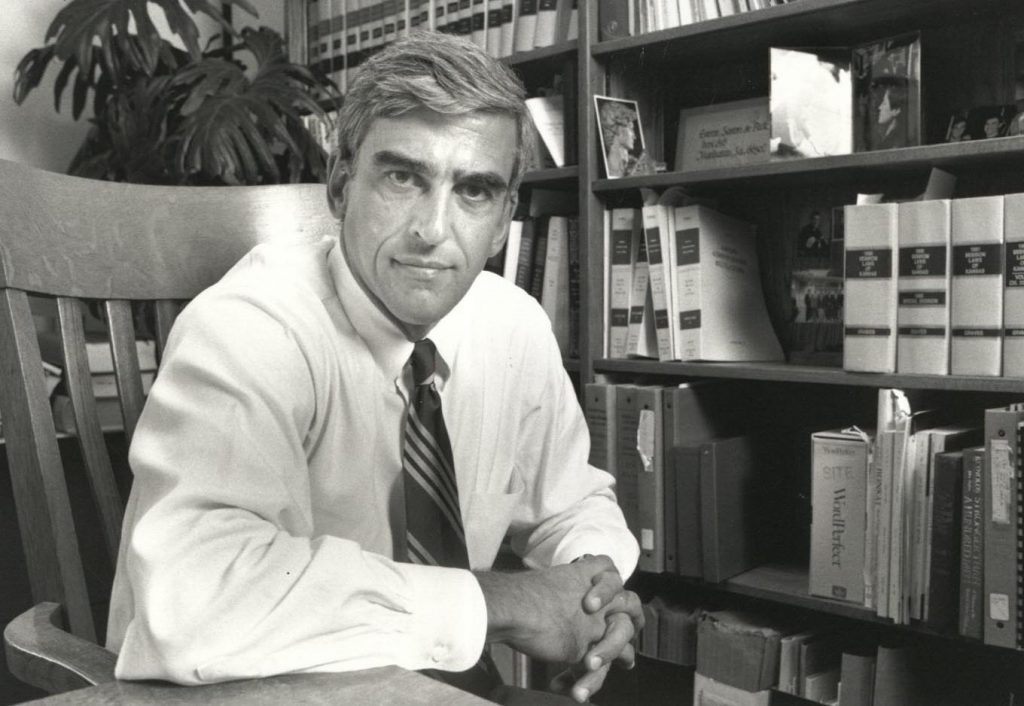 What does Professor John Peck enjoy about teaching law?
"Almost everything," he said.
"I get to be with smart, challenging young people and wonderful colleagues. I have the freedom to conduct legal research and writing on any issue I'm interested in. I've been afforded many opportunities to travel both in the U.S. and to foreign countries."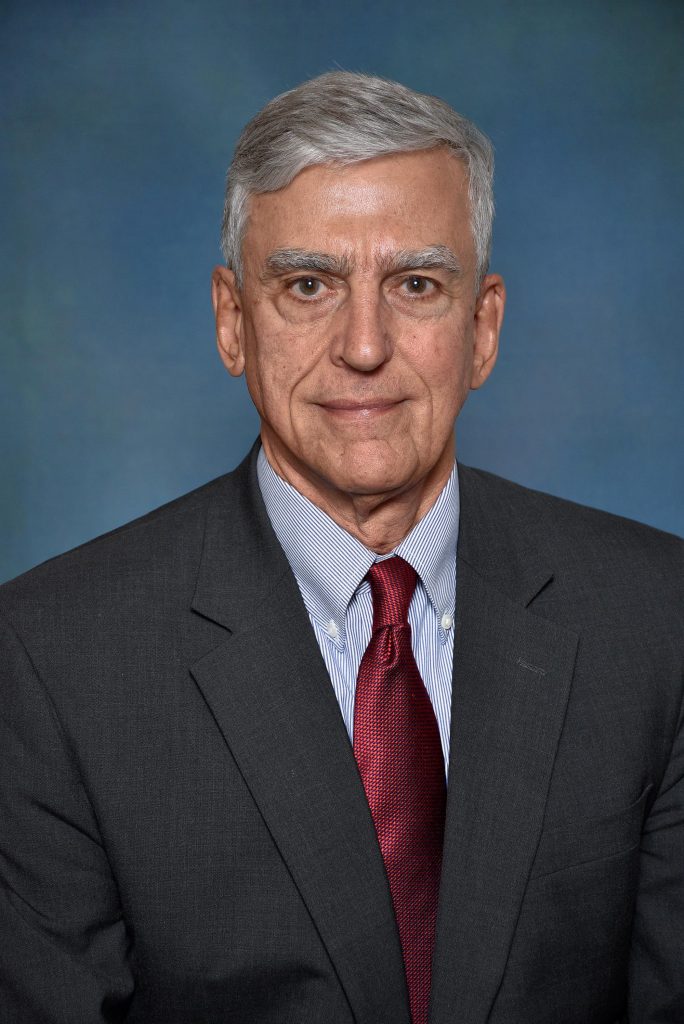 Peck, L'74, will retire this summer, after 41 years on the faculty at KU Law. He teaches courses on contracts, water law, land transactions and family law.
A native Kansan, Peck graduated from Kansas State University in 1968 with a degree in civil engineering. After working three years for the U.S. Public Health Service and the Environmental Protection Agency in Washington, D.C., he earned his law degree at KU in 1974. He practiced law with Everett, Seaton & Peck in Manhattan, Kansas, from 1974 to 1978 before joining the KU Law faculty in 1978.
Peck hadn't planned to teach – he wanted to practice. But when then-dean Martin Dickinson gave Peck a surprise call asking him to join the faculty, Peck said yes.
"I had no plans to go into teaching either before or after graduating from law school in 1974," Peck said. "After much thought and discussion with family and friends, I accepted the offer. It's one of the best decisions I've ever made."
A highly regarded teacher, Peck asks his students to be self-reliant. He encourages them to brief their own cases, write their own outlines, and "ask themselves first, before asking others." He also stresses the importance of professional and personal ethics.
"To study, learn and practice law is a struggle requiring much self-reliance and self-discipline," Peck said.
His dedication to students hasn't gone unnoticed. Peck received both the Immel Award for Teaching Excellence and the Dean Frederick J. Moreau Award in 1998. KU Law students give the Moreau award to a professor who has made an impact on their lives.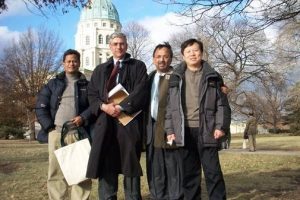 Peck was named a Connell Teaching Professor of Law in 1999, and received the university's W.T. Kemper Fellowship for Teaching Excellence in 2004. In 2018, the trustees of the Rocky Mountain Mineral Law Foundation awarded him the Clyde O. Martz Teaching Award.
In addition to teaching, Peck works as special counsel to Foulston Siefkin LLP in Wichita and is a recognized authority on Kansas water law. He's contributed to the field by authoring statutory changes on water law since the 1970s. And he's taught the subject to Kansas students, legislators, governors, judges and practitioners.
"The legal consulting and practice I've done in Kansas have helped keep me abreast of current legal issues, and those experiences have provided examples for class discussion and questions for me to pursue in law review articles," Peck said.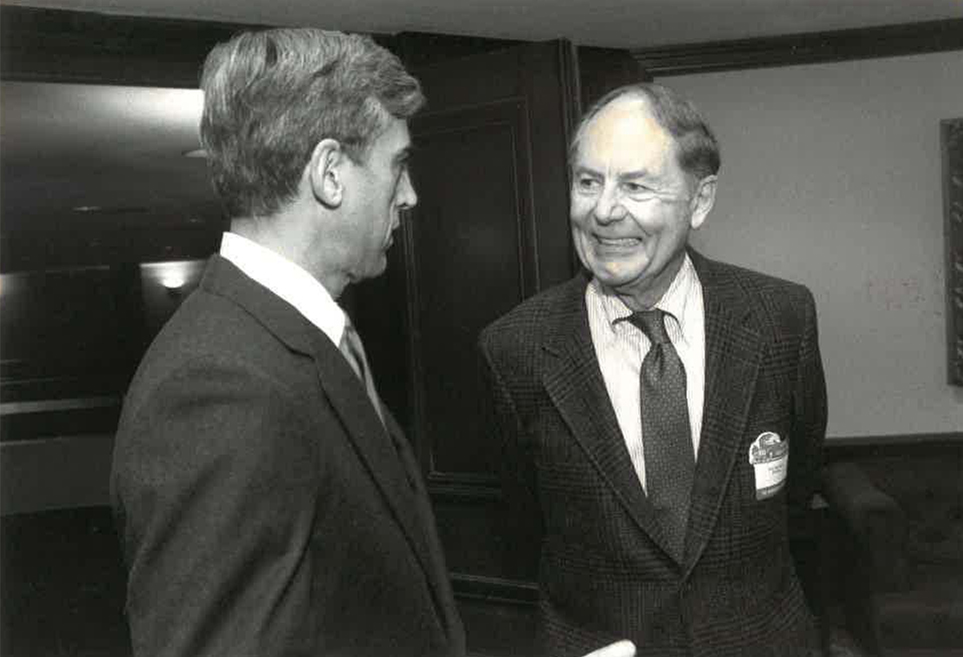 In 2016, KU Law honored Peck with the Distinguished Alumni Award, the school's highest honor. The award celebrates graduates for their professional achievements, contributions to the legal field and service to their communities and the university.
He's also received the James Woods Green Medallion. Named after the law school's first dean, the medallion recognizes the school's major financial supporters. Peck said he gives to both KU Law and the Kansas State College of Engineering.
"Those are the places that have taught me how to practice law and teach law students," he said. "I owe everything in my professional life to my education, elementary through law school. I've had excellent teachers along the way. One reason I returned to the law school was the respect I had for the faculty who taught me here."
After teaching his final class of contracts at KU Law this summer, Peck is looking forward to continuing the practice of law, as well as auditing college classes and participating in CLE programs. He'll also pursue hobbies including reading, golfing, playing piano and doing volunteer service work.
— By Margaret Hair