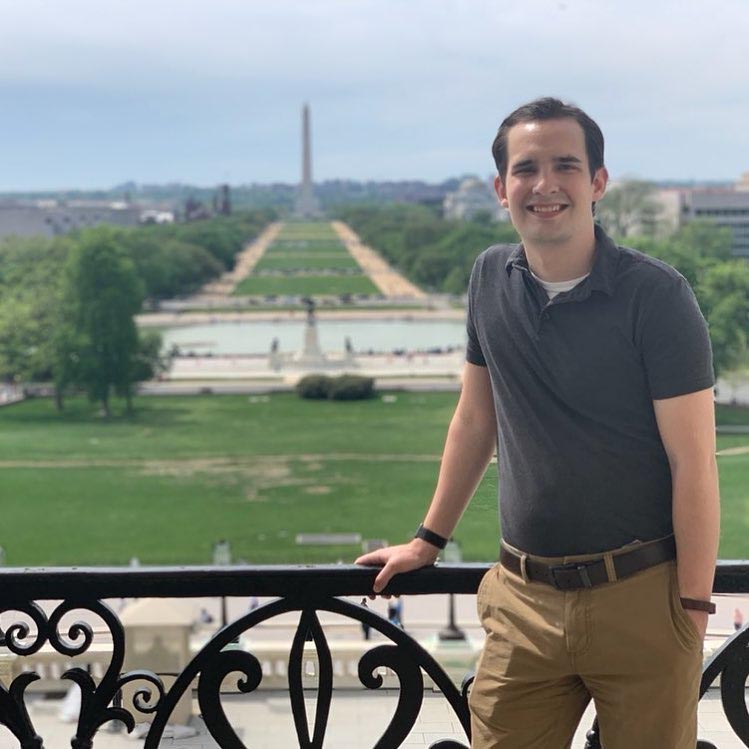 Growing up in rural Kansas, I was able to gain a variety of agricultural experiences. My family hayed most of our five acres, raised chickens and sold their eggs, and on the rare occasion, helped our neighbors wrangle their cows back onto their property or help with calving. Despite not being a natural farmer, I have always maintained a great respect for those who work in the agricultural industry and I greatly value what they contribute to our society.
This past semester, I was able to participate in KU Law's 6th Semester in D.C. Program, led by Professor Jennifer Schmidt. The 6th Semester Program allowed me to spend my final semester of law school living, studying and working in our Nation's Capital. It is a program that led me to apply to KU Law and ending up in Washington was always my end goal. I knew that I wanted to work in policy, preferably somewhere in Congress, and wanted it to be something I truly cared about. So, when I was offered an internship with the United States Senate Committee on Agriculture, Nutrition, and Forestry, I did not hesitate to jump at the chance to work on ag-policy.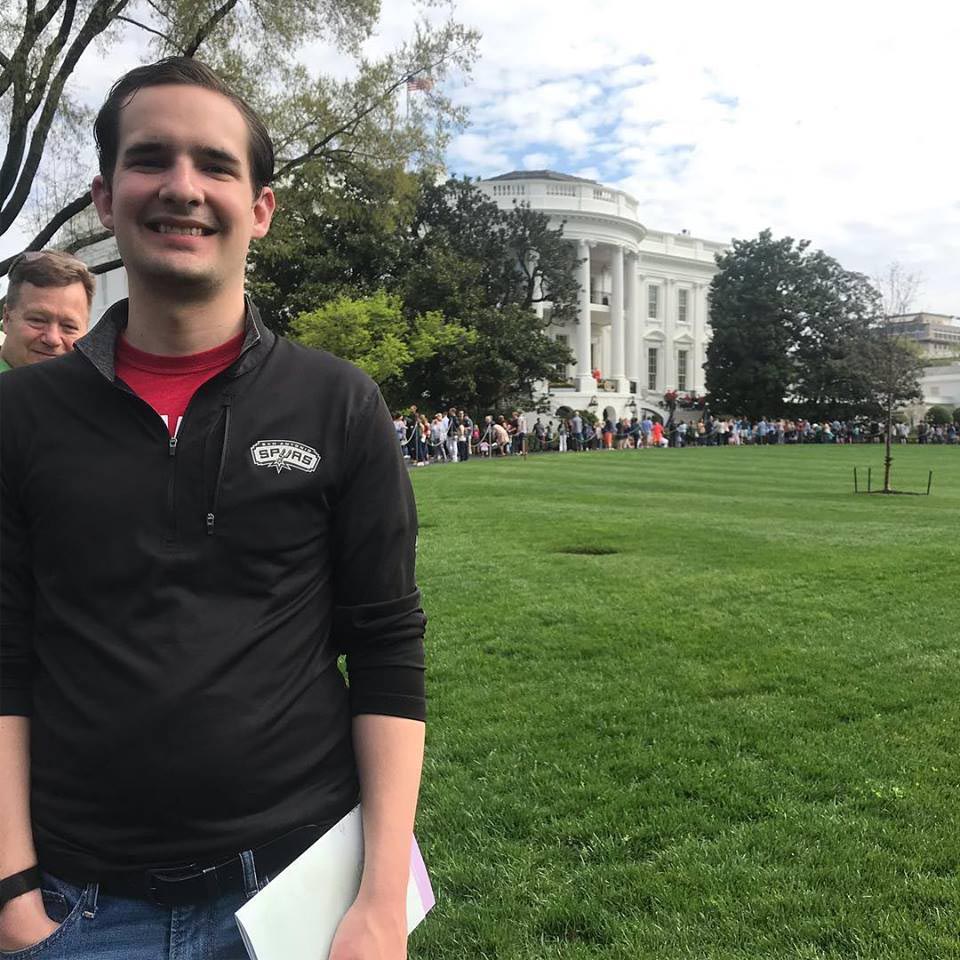 Since Congress passed the 2018 Farm Bill in December, much of my work was focused on the implementation process for the Farm Bill. I also worked on agriculture appropriation issues, trade, and reauthorizations of pesticide registration and child nutrition. I was able to apply what I had learned from classes, such as Professor Schmidt's Legislative Simulation and Study, Professor Quinton Lucas's Administrative Law, and Professor John Head's Global Challenges in Law, Agriculture, Development, and Ecology. I even drafted a policy paper on state production processes of hemp under the Farm Bill's provisions, which has helped me land a job in the public policy sector starting this August.
While I came into the semester equipped with the tools needed to achieve success on the Hill, I learned that there is much more to the real world than what law school teaches. These lessons can be boiled down to three points. First, there is no substitute for experience. There were several instances where I had to stop my research just to look up what a certain acronym meant or what a base acre was. Although there were several staff members who did not have law degrees and some who had minimal agricultural experience, they were able to handle these complex issues easily because they have been working on them for years. Being in the trenches of the legislative process will teach you the nuances of the law that you just won't get from a casebook.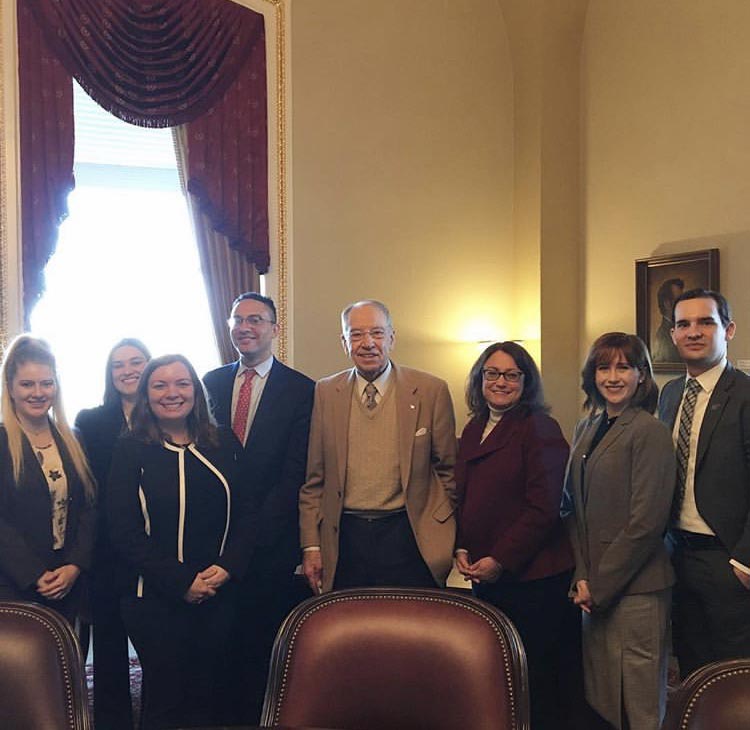 Second, bipartisanship is not dead! It seems like in today's political atmosphere we only hear about the instances that are highly partisan are political hot potatoes. But if you get the chance to work in Congress you will quickly see that there are many issues that unite both parties and bring all members together. This is most evident with the Senate Committee on Agriculture, Nutrition and Forestry. Chairman Pat Roberts (R-KS) and Ranking Member Debbie Stabenow (D-MI) have a close working relationship. They are friends who work together to ensure that farmers, ranchers and those impacted by agriculture get the support they need. While there are some issues that can still divide members on the committee, agriculture is the one area that perhaps unifies Congress more than any other.
Finally, agriculture is much more than just going out and planting corn or milking a cow. Agriculture touches on a variety of issues that impact Americans. These issues include infrastructure for rural broadband, disaster relief for areas impacted by floods, fires, or hurricanes, the development of alternative sources of energy, and many more topics. Agriculture is a demanding sector that requires a wide range of subject-matter experts to help develop the best policies. Just because you may not have experience on farm doesn't mean that you can't help American farms or rural communities.
My time spent in Washington was incredible. I made new friends and learned many important lessons on how to survive in the working world. The 6th Semester Program has helped me bridge the gap between student and professional, and I have no doubt that I will be able to take what I've learned at KU and become a successful Jayhawk lawyer.
— By Wesley Williams, L'19
---
Starting in August 2019, Williams will be a policy analyst for the Republican Governors Association in Washington, D.C.