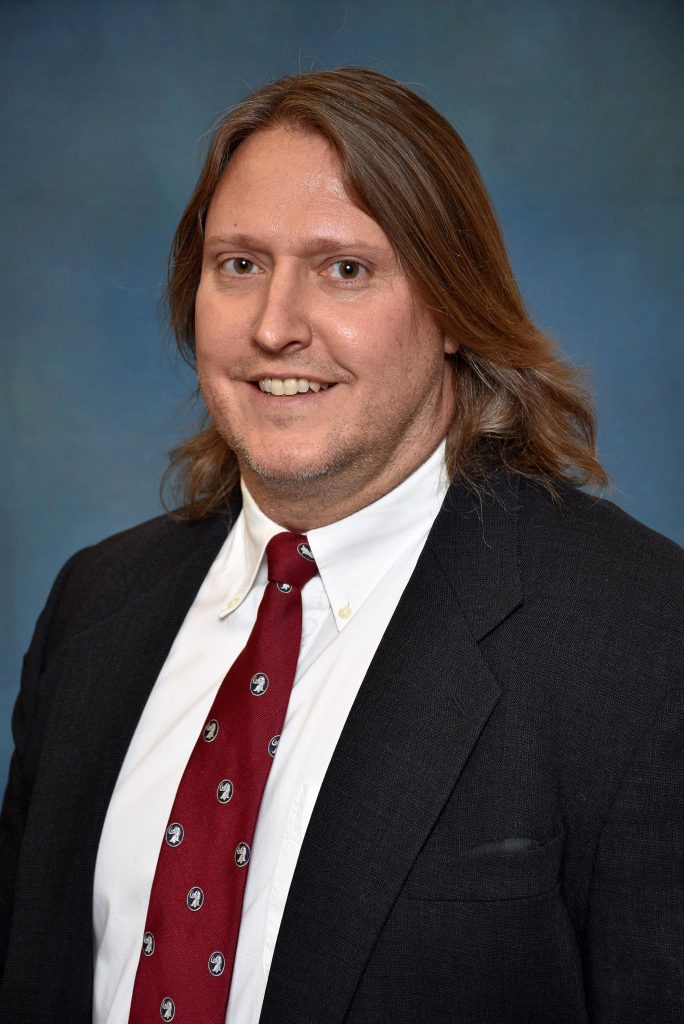 Dr. Andrew W. Torrance is leading the intellectual property department at the Eli and Edythe Broad Institute of MIT and Harvard, which is often referred to as the Broad Institute. Torrance is on temporary leave from his position as the Paul E. Wilson Distinguished Professor of Law at the University of Kansas School of Law.
The Broad Institute is a biomedical and genomic research center located in Cambridge, Massachusetts. Biological scientists at the Broad Institute aim to improve human health through the study and advancement of the human genetic code and the genetic basis of disease.
"The Broad Institute is perhaps the leading scientific institution in the world. It is home to some of the most influential biologists in the world," Torrance said. "As Senior Director of Intellectual Property, I lead a team of attorneys and other legal professionals who protect technologies with patents, or where appropriate, open source them, so their benefits are widely disseminated around the world."
Torrance began this role on Aug. 26, 2019, and is on leave from KU Law to pursue this challenging and exciting position.
When the Broad Institute reached out to Torrance to offer him the position, he was eager to accept.
"It really was the professional opportunity of a lifetime for me," he said. "I am extremely grateful to Dean Stephen Mazza, Chancellor Douglas Girod, Vice Provost for Faculty Development J. Christopher Brown, and others in the KU administration for their generous support of me in this new adventure."
In his new role, Torrance looks forward to immersing himself in guiding the Broad Institute in making sound intellectual property decisions that further the Institute's mission to benefit the public good through improved understanding of biology and enhanced treatment of disease.
"This experience is thoroughly disrupting my entire understanding of intellectual property. It is certain to transform the way that I think about my field," Torrance said. "This will make me a better source of information and experience for everyone – including students – in the future."
As the head of intellectual property, Torrance will help guide legal, bioethical, and business decisions relating to the Broad Institute's impressive portfolio of technologies, including gene editing.
"One of the interesting aspects of the job will be to combine business, ethics, scientific strategy, policy, and legal considerations of some of the technologies that will quite literally change humanity in the future, and to do so in a responsible manner," Torrance said.
At the Broad Institute, Torrance hopes to develop a unique perspective on intellectual property law that he can pass on everyone, including KU students, in the future.
Torrance joined the KU Law faculty as an associate professor in 2005 and was promoted to tenured professor in 2011. He teaches and conducts research in patent law; intellectual property law; food and drug law; and biodiversity law.
He has given more than 100 scholarly presentations at numerous universities, research organizations, governments and intergovernmental agencies. He has also published more than 25 scholarly works. His scholarship has appeared in such journals as the Yale Journal of Law and Technology, Stanford Technology Law Review, Columbia Science and Technology Law Review and Berkeley Technology Law Journal.
Torrance has a B.S. from Queen's University in Ontario, Canada and an A.M., J.D. and Ph.D. from Harvard University.
Before coming to KU Law, Torrance taught at Harvard University, the University of Washington School of Law, the University of Toronto Faculty of Law and the Massachusetts Institute of Technology's Sloan School of Management. He has also served as Fellow in Law, Innovation, and Growth at Northwestern University School of Law and as a Manza Scholar at the DePaul University College of Law. In 2008, Torrance served as a policy advisor to then-presidential candidate Barack Obama on his Technology, Media and Telecommunications Committee.
— By Ashley Golledge