Since its launch in 2008, the KU Law Medical-Legal Partnership (MLP) has provided free legal assistance to thousands of low-income patients at area hospitals while offering hands-on training to law students.
Lou Mulligan, Earl B. Shurtz Research Professor and director of the MLP program, said the MLP benefits its host sites, its patient-clients and its student interns.
"Our patient-clients lives have improved, and our students receive a high-caliber and unique live-client educational experience," Mulligan said.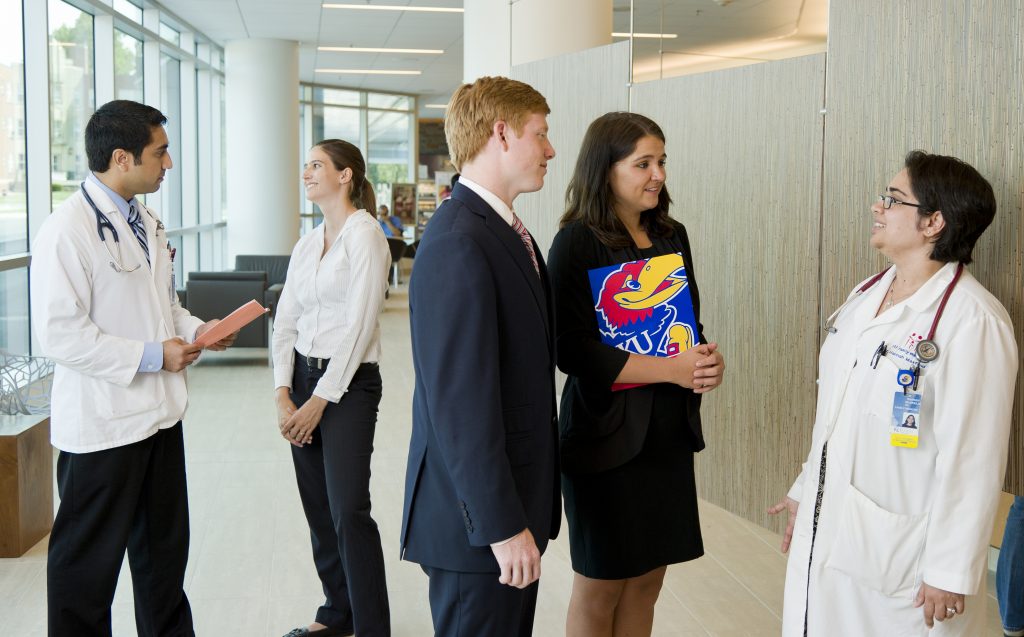 Staffed by licensed attorneys and KU law students, the MLP provides assistance to patients referred by medical partners in Kansas City at the University of Kansas Medical Center, University of Kansas Hospital, University of Kansas Cancer Center, the JayDoc Free Clinic, and in Lawrence at LMH Health. The program is part of a national movement of hospitals integrating legal services into patient care.
A supervising attorney and participating students meet with referred patients to assist with a broad range of civil legal needs. The MLP assists with dozens of different case types, including: advanced care planning, federal and state benefits denials, guardianships, protection from abuse orders, expungements, immigration matters, and housing issues, among others.
Growth in referrals
The program has seen rapid growth in patient referrals since it started in January 2008 as the first MLP in Kansas. During the 2018-19 fiscal year, the KU Medical Center (KUMC) clinic received 940 referrals, a 10% increase from the previous year.
In the past three years, the KUMC-based MLP has received more than 2,500 referrals. The program expects to top 1,000 referrals for the first time in the coming year, said Lindsey Collins, L'14, MLP managing attorney for the KUMC location.
"The MLP has established itself as an enduring partnership within the health system and, every day in our work, the need for pro bono legal services continues to reveal itself," Collins said. "More and more, people need access to affordable, quality legal services to improve their health and wellness outcomes. The MLP helps meet that need."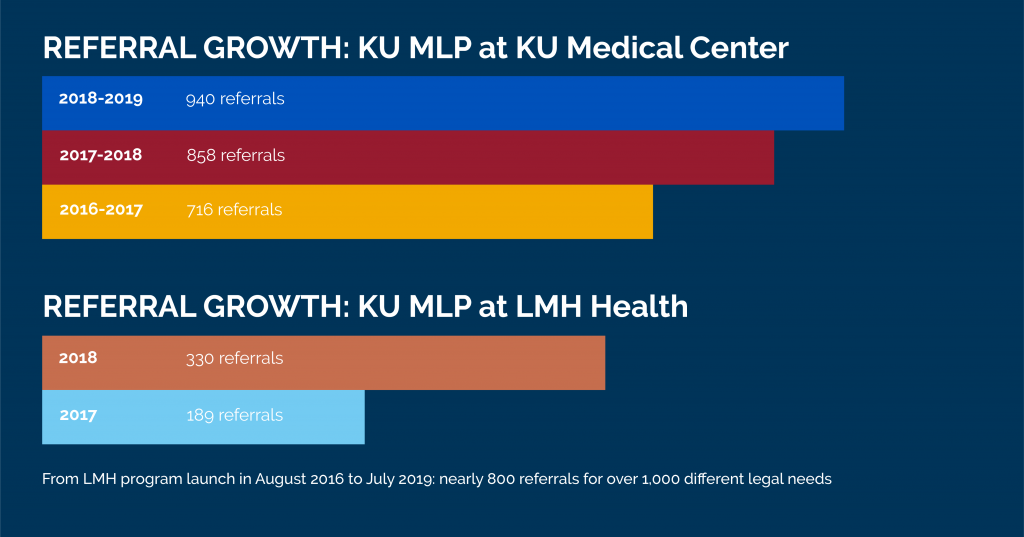 In 2016, the project expanded to LMH Health in Lawrence. From its launch in August 2016 through July 2019, the LMH program received nearly 800 referrals for over 1,000 different legal needs, with referrals increasing each year.
In 2018, the MLP at LMH received 330 referrals for patients with 400 different legal needs, an increase of 75% from the previous year. This year, the MLP expects the referral count to reach 450.
MLP student intern experience
Each KU Law intern commits upward of 200 hours for each semester they're enrolled in the MLP field placement. Third-year law student Blair Bohm describes her MLP field placement as "one of the most meaningful experiences of law school." During her internship, Bohm drafted documents, strengthened her research and writing skills, and directly interacted with patients.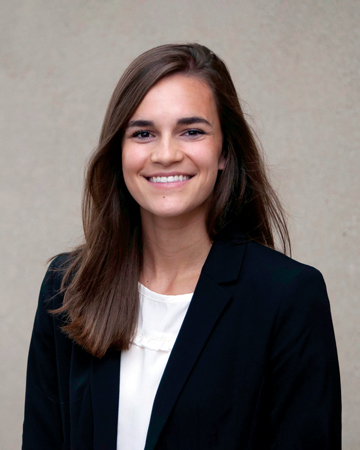 "Many of the clients at the MLP are experiencing significant hardships," Bohm said. "During these desperate situations, the thought of having to seek help or hire an attorney could bring someone a substantial amount of added stress. Through the MLP, we have the opportunity to step in, help meet those clients' needs and offer the services at no cost."
The MLP is supported with funds from private donors, as well as gifts from LMH Health and the University of Kansas Health System. Those donations fund three staff attorney positions, plus supplies and professional development costs. They also cover needs such as phone interpretation services to assist clients who speak English as a second language.
To make a gift online, include "Medical-Legal Partnership Clinic" in the "other purpose" field.
— By Margaret Hair