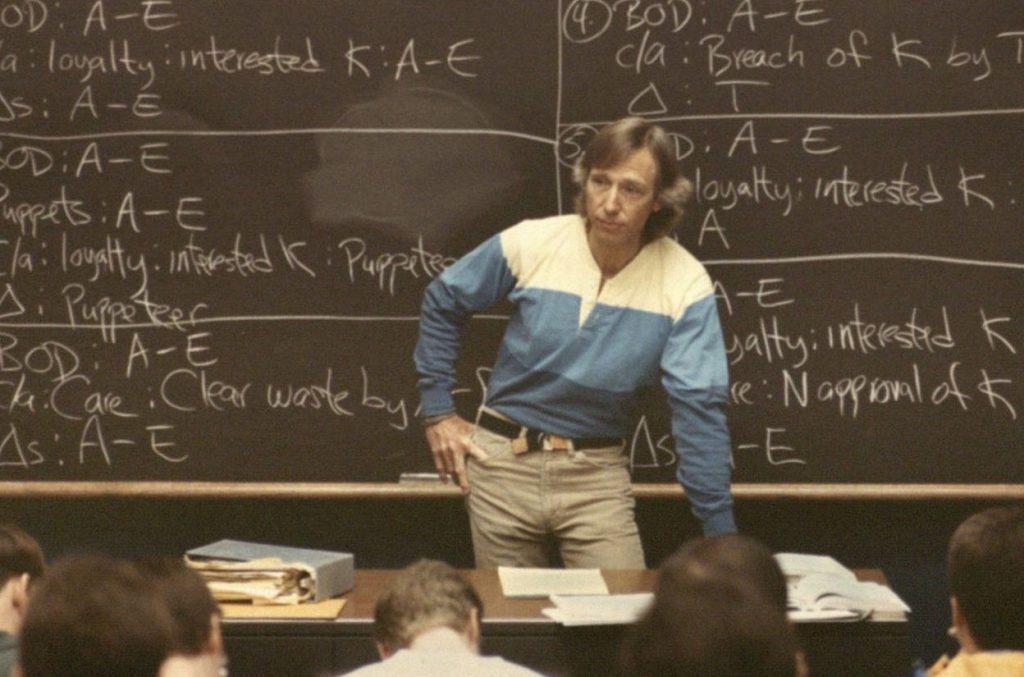 Business law professor Webb Hecker has helped shape the minds of thousands of Jayhawk lawyers. After 47 years of teaching at the University of Kansas School of Law, he is retiring at the end of the summer.
The night before he taught his first class, Hecker considered booking a plane ticket to somewhere far away in order to avoid having to speak in front of a room full of law students. Despite his initial fear of public speaking, Hecker has thrived in the classroom and is one of the law school's most well-respected teachers.
Hecker began teaching at KU Law on August 16, 1972. He is the last member of the faculty who taught at Old Green Hall, which was the home of the law school until 1977. Old Green Hall is now known as Lippincott Hall.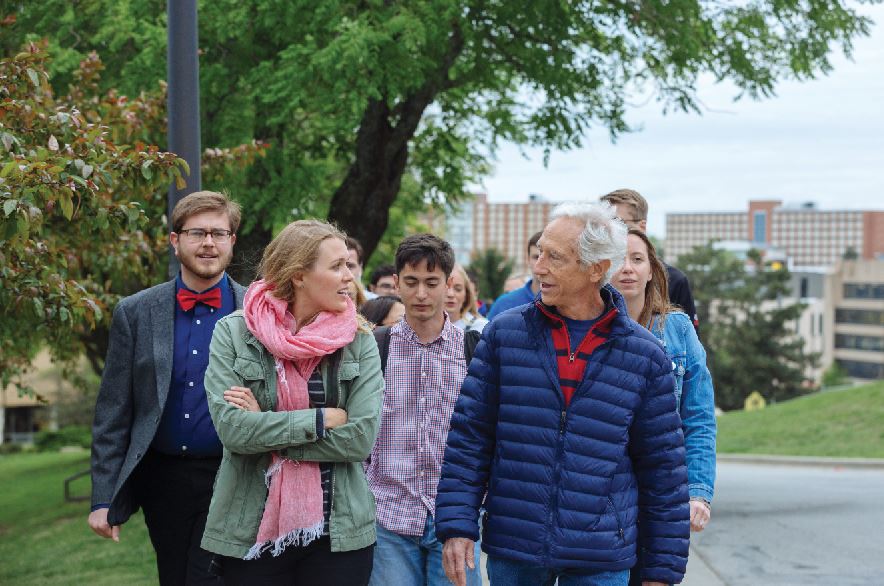 "A lot of things have changed since 1972, but the one thing that has been constant is that the KU Law students are consistently a really good, nice and genuine group of people," Hecker said. "It's been a true pleasure to try to go in and help them get started down the right road toward their professions."
Hecker has had the second longest teaching career at KU Law in the school's 141-year history. Martin Dickinson, who retired in 2015, taught at KU Law for 48 years.
"I've loved every minute of it. I really have," Hecker said. "I love Lawrence, and I love my colleagues. I can't believe there's a more collegial faculty at any law school in the country."
He holds law degrees from Wayne State University and Harvard University. Prior to joining the KU Law faculty, he practiced business law for a few years at the Detroit firm of Miller, Canfield, Paddock & Stone.
He went into teaching because he sought after the opportunity to think and write about law on a daily basis.
"Probably unlike most law students, I really enjoyed law school," Hecker said. "I really enjoy reading cases and thinking about law. To me, the practice of law wasn't as intellectually fulfilling as law school was."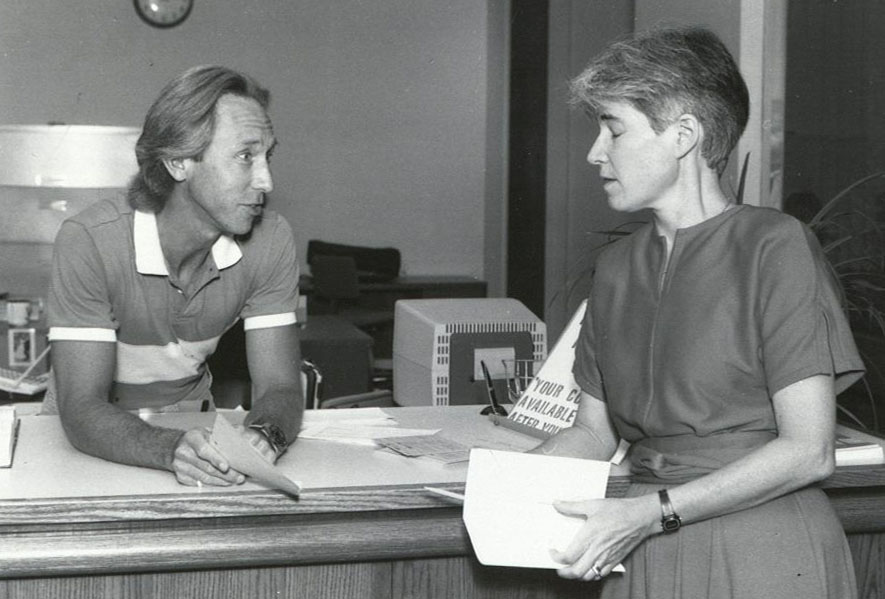 After spending a weekend interviewing for law teaching jobs through the Association of American Law Schools Faculty Recruitment Conference — which Webb jokingly referred to as the "meat market" — he was drawn to the University of Kansas.
"Kansas found me. I came here for a weekend and I fell in love with the faculty, the university and the town," he said. "I told my wife, 'Boy, I hope I get an offer. I'm going to cancel the other interviews. This is where I want to be.'"
He was offered a position at KU Law a few days later, and the rest is history.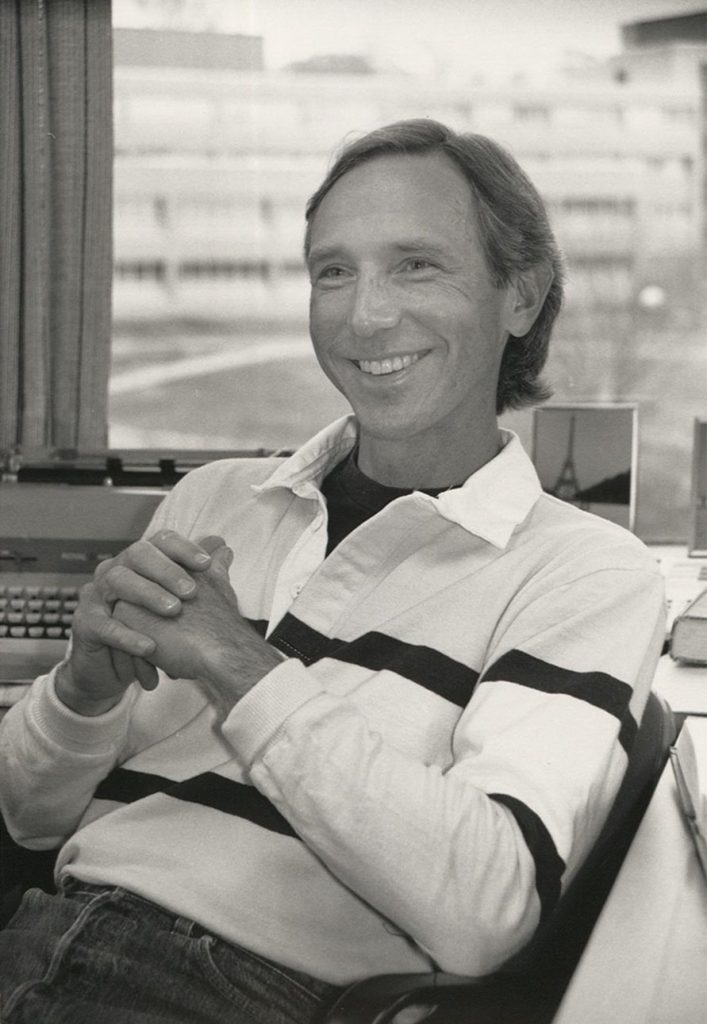 Throughout his career, he has taught a variety of different law courses, including business associations, contract drafting, deals, due diligence in business transactions, and mergers and acquisitions.
Hecker's favorite course to teach is Business Associations II, which he has taught every year for the past 47 years. He describes it akin to a several hundred piece jigsaw puzzle.
"You spend the whole semester taking the separate little pieces, looking at them, examining them and figuring out how they fit in the whole puzzle," Hecker said. "It was satisfying to me when I did it for the first time. And now, it is continually satisfying to me to be able to try to help the students see that same thing."
In 2017, Hecker received the Chancellors Club Career Teaching Award from KU Endowment's Chancellors Club, recognizing a career in teaching and putting students first. Hecker's many other teaching awards include the Immel Award for Teaching Excellence in 1996, the W.T. Kemper Fellowship for Teaching Excellence in 2000 and the Frederick J. Moreau Advising Award in 2008. He was the Robert A. Schroeder Teaching Fellow from 1990 to 1993 and was named the Centennial Teaching Professor in 2015.
In addition to teaching, Hecker co-directed the Polsinelli Transactional Law Center. Hecker is an active member of the business law sections of the American and Kansas bar associations. He has also served as both administrator and coach for KU Law's transactional law competition teams since 2013.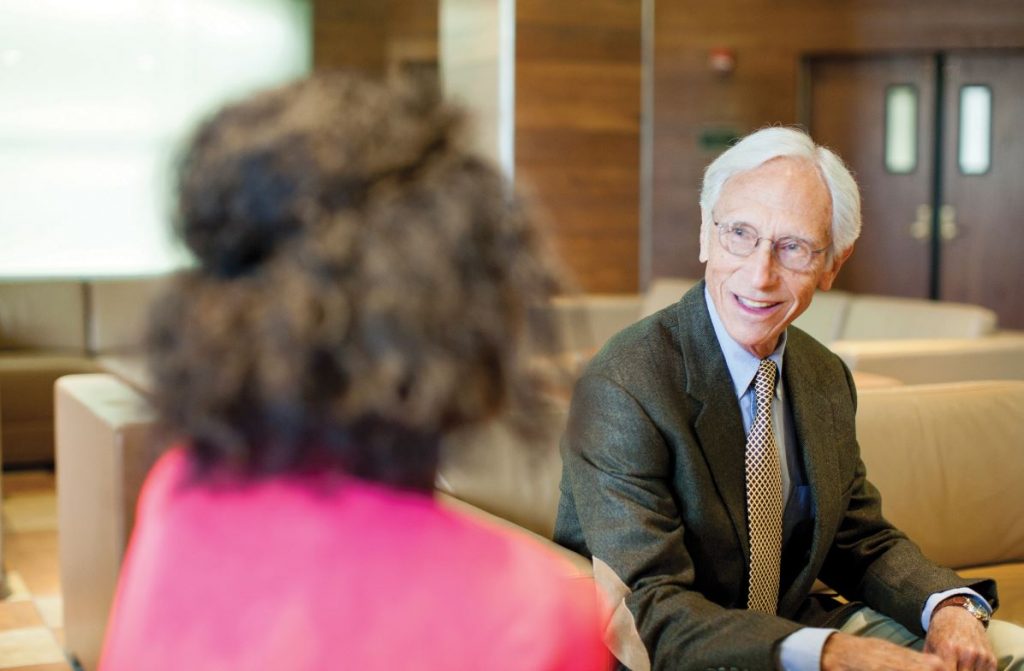 Although he's received offers to work at other law schools throughout the past half a century, Hecker's loyalty to KU Law never faltered.
"If you've found something that you like so much and you're convinced there isn't anything better out there, it's easy to stay," he said.
Upon his retirement, Hecker is looking forward to spending more time with his wife, Anna, and their sons Matt and Jake, L'06. He also plans to continue windsurfing, which has been a passion of his since the '80s.
— By Ashley Golledge