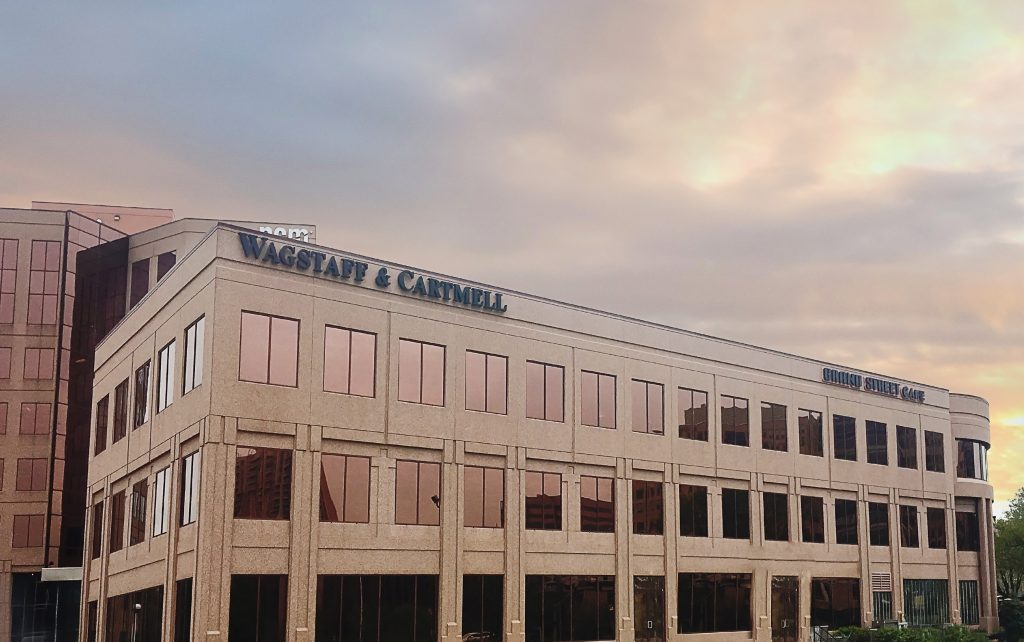 Wagstaff & Cartmell LLP in Kansas City, Missouri is committed to giving back to the University of Kansas School of Law.
The law firm established the Wagstaff & Cartmell Law Scholarship with a $50,000 gift to KU Law. The fund will provide unrestricted support to the law school.
Tom Cartmell, L'94, is the firm's chairman and co-founder. Cartmell and several of the firm's partners who contributed to the gift are alumni of the law school.
"We are proud of the close connection the vast majority of our lawyers have to the University of Kansas School of Law," Cartmell said. "We are fortunate to consistently hire law clerks and recent graduates as additions to our firm."
Wagstaff & Cartmell law firm also provided $100,000 in unrestricted support to law school scholarships during the five-year fundraising campaign, "Far Above: The Campaign for Kansas."
For more information about the firm, visit wagstaffcartmell.com.
— By Ashley Golledge