3L takes on polluters, habitat destroyers through environmental law internship
When people ask what kind of work I did this summer at Earthjustice, I tell them it was like being one of Captain Planet's planeteers: battling villains that breathed smog, slung sludge and stomped on cute, defenseless endangered species. But unlike the cartoon, these problems didn't resolve in 30 minutes. Instead, Earthjustice has been defending the environment, and the communities dependent on it, for over 40 years and counting. This summer, Earthjustice gave me the opportunity to fight alongside them. From its team of experienced lawyers, I learned about the intricacies of international environmental law and policy, connected with current events around the world and awakened a deeper appreciation for the threatened environment Earthjustice lawyers strive to protect.
At Earthjustice's headquarters in San Francisco, I clerked for its International Program with two other third-year law students, addressing environmental issues on a global scale. My work took me on a metaphorical journey around the world to countries like Indonesia, Australia, Mexico and more, each facing their own environmental issues and each having their own environmental laws, policies and jurisprudence to learn. The diversity and depth of the work may have been intimidating at first, but under the diligent guidance of the International Program attorneys, we managed to quickly understand and address these complex issues. The attorneys constructively challenged our research, investing time to sit with us one-on-one and give feedback on our work ― line by line and word by word ― with the intent to help us grow and develop our skills as lawyers.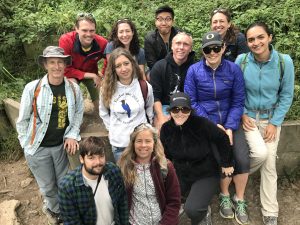 More than just handing out assignments, Earthjustice took care to give its interns and clerks an opportunity to learn of all its endeavors. The organization arranged a number of brown bag lunches for us to hear from attorneys in offices across the country about their work. Whether in Seattle protecting marine life, in Denver challenging reckless fossil fuel development or in New York City defending farmworkers from harmful pesticides, Earthjustice attorneys shared their diverse experiences with incredible vigor and were open to any questions we had for them. The International Program team invited us into meetings and gave us a platform to help brainstorm ideas, contribute to strategy sessions and share how we felt Earthjustice should proceed in the future. In every way, the attorneys treated us like colleagues rather than "just interns," respecting our ideas and appreciating our contributions.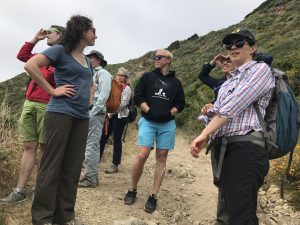 Beyond work, the attorneys also treated us like friends. They planned a hiking day out for us, giving us an opportunity to appreciate the environment we work to protect and spending time getting to know each other. Every two weeks we shared communal office lunch, homemade by one of the International Program staff. As our clerkship came to an end, we were invited into one attorney's home for dinner as a final farewell. This experience taught me more than just skills to be a great lawyer. Seeing how Earthjustice's team worked and communed so passionately for a cause so significant for our world inspired me to do more than just work for a good cause, but to do so in a manner embodying the care and passion demonstrated by the team at Earthjustice.
― John Truong is a 3L and KU Law Student Ambassador from Wichita, Kansas.