Nine students at the University of Kansas School of Law are assisting with the ACLU of Kansas' Clemency Project this semester. The project seeks to secure the release of Kansas prisoners who are medically vulnerable or have completed most of their sentence.
Sharon Brett, senior staff attorney at the ACLU of Kansas, is supervising students' pro bono work on the project. Brett is also an adjunct faculty member at KU Law, teaching Social Justice Lawyering this fall. She said the idea to involve KU Law students in the project was driven by student interest in the work and by the project's goal to increase capacity.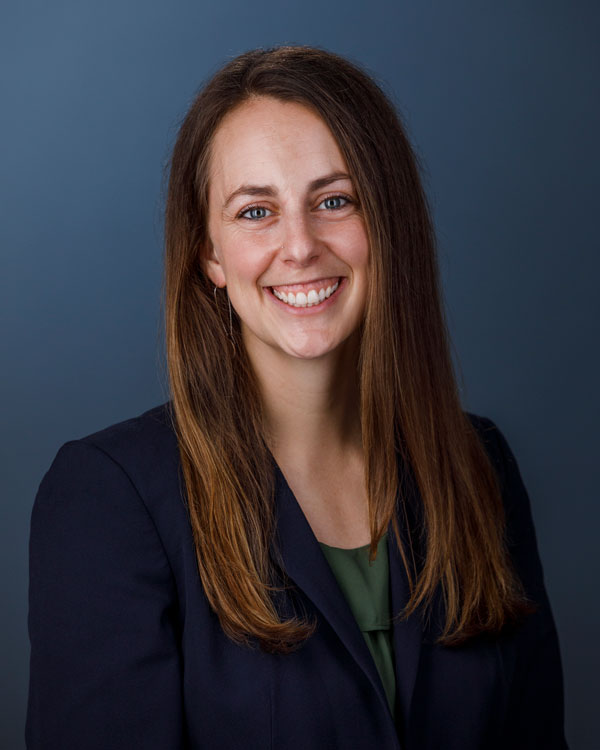 "There was this very obvious, untapped person power at the law school of students who were incredibly interested in this area of the law, and in doing good work to help people who are really vulnerable right now in our state's prisons," Brett said.
Participating students contribute to individual applications for clemency or functional incapacitation release. So far this semester, KU Law students have helped complete 18 petitions.
The process starts with interviewing family members to gather information on the individual's background and achievements, release plans, medical conditions and other details. After interviewing family members, students write up a narrative history – or "Reasons for Seeking Clemency" statement – that is attached to the individual's clemency petition. Those petitions go to the Kansas Department of Corrections Prisoner Review Board before going on to Gov. Laura Kelly.
Students started remote work on the project in early September, following comprehensive training sessions with ACLU attorneys and staff. Each student is expected to complete at least 10 pro bono hours for the project, Brett said.
Third-year law student Sidney Billings said she jumped at the opportunity to get involved. Since September, she has worked on four petitions for the Clemency Project. Billings is also enrolled in Brett's Social Justice Lawyering class.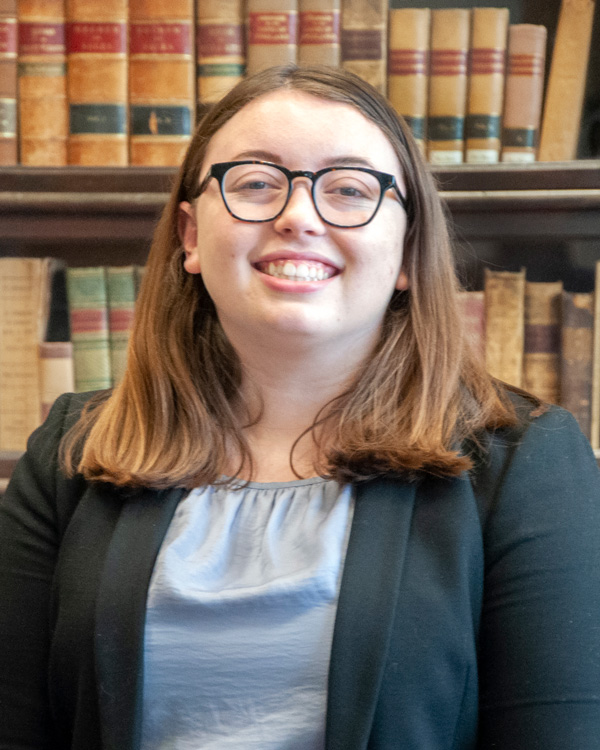 "I wanted to get involved because my heart goes out to prisoners during this pandemic," Billings said. "The pandemic has changed everyone's lives, but for prisoners, it has made their world even smaller and more dangerous. I wanted to help in any way I could."
Compiling an application can be time-consuming and require multiple follow-up conversations with an incarcerated individual's family members, said Esmie Tseng, a legal assistant with the ACLU of Kansas who is overseeing student pro bono work on the project. Students collect information through phone and email conversations, then "put together a statement that really tells the story of the person who we're applying for," Tseng said.
Conducting extensive client interviews and writing narrative histories offers the participating students real-world legal experience, Brett said.
"The students are getting hands-on experience interviewing the families of people who are currently incarcerated, so it's really amazing client interview experience for them," Brett said.
Billings said she has developed her writing skills through the project. After collecting details from the client's family, Billings writes a narrative that "describes the individual's COVID experiences, fears, and progress in prison before the pandemic," she said.
"Telling someone else's experience is a unique kind of writing that I hadn't been able to practice before in law school. At times it feels awkward and challenging, but I am grateful for the opportunity to work on this form of advocacy," Billings said.
KU Law students completed more than 2,500 hours of pro bono service during the 2019-20 academic year. More information about the school's Pro Bono Program is available at law.ku.edu/pro-bono-program.
— By Margaret Hair