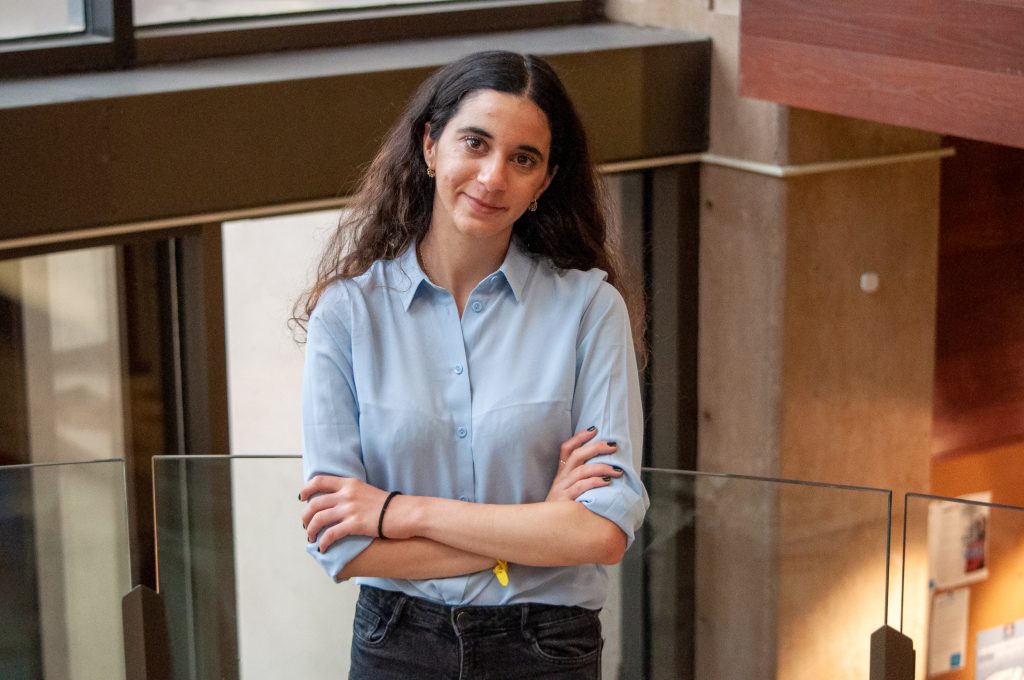 Ioanna Tsingi is calling Lawrence, Kansas home this semester as she pursues a LL.B. degree. Tsingi is a third-year law student at the University of Aberdeen School of Law in Aberdeen, Scotland, who is participating in an exchange program with the University of Kansas School of Law.
KU Law has hosted an exchange program with the University of Aberdeen for five years. The University of Aberdeen is a historic and prestigious Scottish university, which is ranked fifth in the United Kingdom for law.
Tsingi studies law in the United Kingdom, but she is originally from Famagusta, Cyrpus. She enjoys the opportunity to observe different cultures and perspectives through her studies in both Scotland and the United States.
"Studying in the U.S. gave me the opportunity to be more open and see the different perspectives that the law can give and be in reality," Tsingi said. "I can see generally the differences between the Scottish, the Cypriot and the U.S.'s legal systems.
At KU Law, Tsingi is taking courses on Media Law and the First Amendment; Copyright in the Digital Age; Public International Law; and a Careers and Professional Skills course through KU's School of Business.
"My favorite subject is Media Law and the First Amendment because it is interesting to perceive the American approach of the Freedom of Expression and compare it with the European standpoint," Tsingi said.
Tsingi noticed differences in the curriculum at KU Law and Aberdeen. She views her exchange program experience as an opportunity to have a well-rounded legal education.
"In Scotland, we discuss more about the logistics of the law, but here it's more about what we think the law should have been," she said. "Studying here gave me the opportunity to think more critically and express my opinion. Before, I was a bit afraid to say what I think. But here, I understand that you can develop your opinion based on the law."
Tsingi hopes to use the knowledge and critical thinking skills she gained from her legal studies in Scotland and the U.S. to pursue a career in public international law.
"Ideally, I think I will stay in the U.K. and become a lawyer there. Eventually, I would like to work at the legal service of the European Commission, consulting the legislative texts of the proposed legal instruments," Tsingi said.
— By Ashley Golledge
Editor's Note: In light of the spread of the 2019 novel coronavirus (COVID-19), Tsingi is en route to return to her home country of Cyprus. She will continue her studies with KU Law this semester in an online format.