Non-traditional student trades in white coat for law degree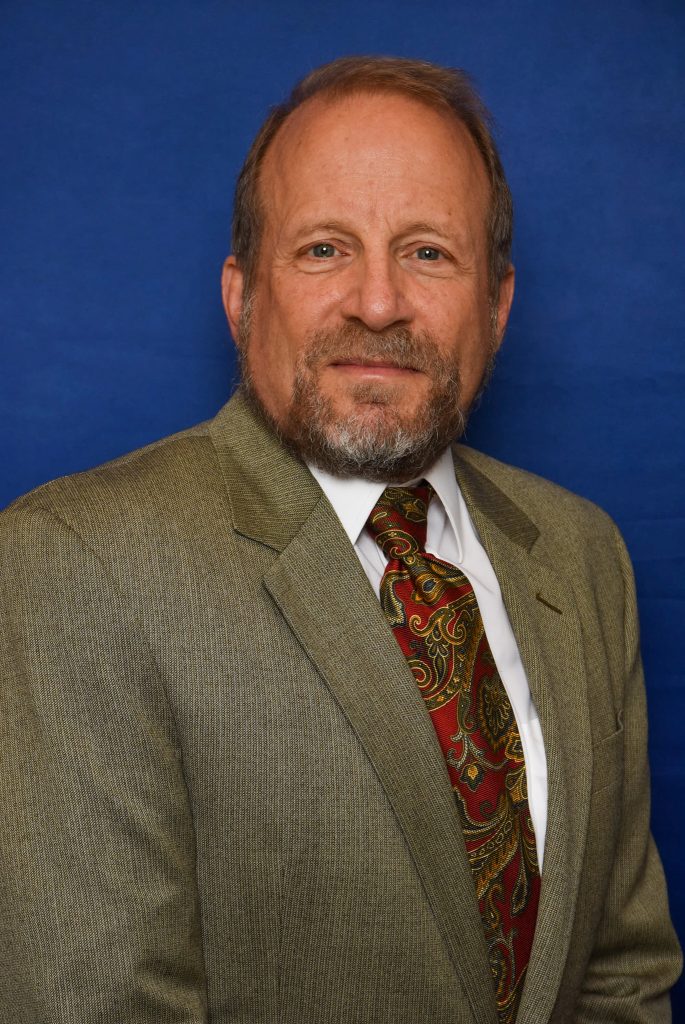 Chances are, if you've ever visited Green Hall, you've heard of Steve Hendler. Prior to obtaining his law degree, Hendler had a highly successful career in the healthcare field, but a few years ago he decided to pursue something different and return to his original career plan.
"I started college with a plan to go to law school," Hendler said. "Imagine you're taking a road trip because you want to go to Yellowstone, but you see a sign that says 'Glacier National Park' so you get off at that exit to see what that's all about and you spend a substantial amount of time there. However, one day, you realize you still want to see Yellowstone. Law school is my Yellowstone."
Described by Dean Stephen Mazza at the Hooding Ceremony on Saturday, May 13 as a "big personality," Hendler dipped his toe into all kinds of law school activities to get a taste of all aspects of the law career. During his 3L year he and his classmate Lauren Page, 3L, participated in the UCLA Transactional Law Competition where they took home the award for Best Buyer.
"I've always liked the transactional side of business, whether healthcare or nonhealthcare-related businesses," Hendler said. "I grew up in a family business so I've always enjoyed those things. I think there is a lot of opportunity for win-win outcomes."
Hendler also put to use his medical expertise in writing and publishing articles during his time at law school with the help of Alex Platt, associate professor of law.
"I wanted to get a little more experience writing because I loved the research process in my work, and I wanted to take an opportunity to delve into something that interested me that I guessed I wouldn't find coursework about," said Hendler. "Professor Platt did a great job of giving me guidance. It was great to have someone with contract and litigation expertise ask questions from that perspective."
Hendler's article "Serving Two Masters: Conflicts Between Physician Employment Contracts and the Physician's Duty of Care" combines Hendler's previous experience in the medical field with the law and investigates how the law can keep pace with physicians' changing employment roles in hospitals.
"It was very interesting to start looking at where the gaps occur and trying to figure out how old case law would address this scenario," said Hendler. "Then looking at what changes might be helpful to include in the hospital contracts to make them mesh better. It was really rewarding."
The article has been published in several peer-reviewed journals and offers a unique exchange of knowledge between Hendler's previous life in medicine and his peers.
"Even though my paper was accepted by one of the most prominent health law specialty journals in the country, Annals of Health Law and Life Sciences, I was working with editors who have no actual health background," said Hendler. "Working through and explaining what some of the medical health subject matter meant was a really helpful check."
Now officially graduated and on the hunt for his next adventure in law, Hendler looks back fondly on his time in Green Hall.
"One thing that's great about Green Hall is how the faculty offices are strewn throughout the library," Hendler said. "If I have questions about legal issues or life issues, particularly in how it relates to balancing practice issues I could always go down the hall and speak to Professor Outka or Professor Platt."
As he looks forward to his new career in law, Hendler is optimistic.
"Ultimately, I would like to find a place where I can grow into a setting and within the next few years, I would love to find a situation that allows me to keep active for the foreseeable future," Hendler said. "I have been surprised at how much I've enjoyed being able to tap into my subject matter knowledge when I'm applying what I'm learning as a lawyer."
For future law students or any other non-traditional student thinking of making a career and life shift, Hendler has some advice.
"In general, I would say embrace the process," said Hendler. "Figure out what you need and then the rest of the time just find things to enjoy. You're going to have plenty of time when you're practicing to write contracts or to litigate, but this is just a chance to explore something because you can."
Forever a Jayhawk at heart, Hendler can't help but put in a plug for KU's award-winning basketball team.
"Get to a game! Don't pretend you're a fan of some other school and if you are; get rid of it, get over it, and become a Jayhawker," said Hendler, with a laugh. "Keep track of your well-being and find the things that are not law school that you can incorporate into your life to develop those positive life habits now. Find the things in the KU community to keep you grounded."
–By Emma Herrman