Student finds her way in a career as a prosecutor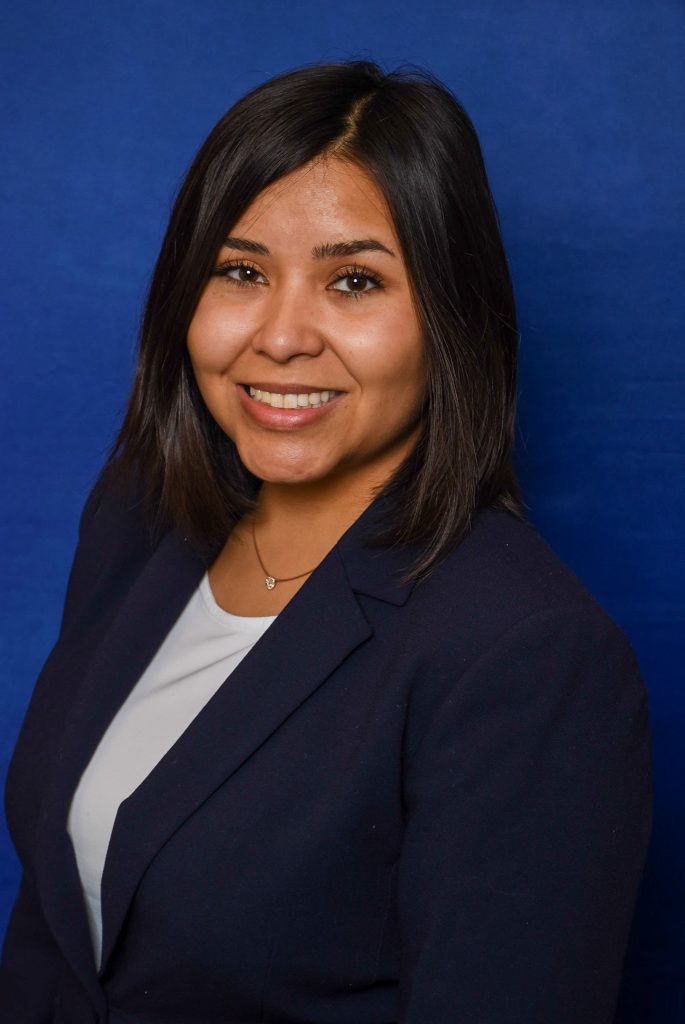 Like many students, Paula Lopez, L'23, had a self-described existential crisis when considering her future after graduation this past May.
"I always thought, going into law school, I wanted to be an ACLU attorney," said Lopez. "But after my judicial externship in Sedgwick County with Judge Roush, I thought I maybe wanted to be a prosecutor."
Lopez is one of many KU Law students who got a taste of different aspects of a career in law and put a lot of thought into looking toward her future.
"I talked to Stacey Blakeman, assistant dean of career services, probably a billion times because I didn't know what I was going to do," Lopez said. "She told me that it was OK to not know what you're doing with your life."
Lopez plans to join the Sedgwick County District Attorney's Office after graduation. She is starting in their traffic court unit and Lopez is looking forward to where this career will take her.
"I think prosecution is a good start," Lopez said. "Sedgwick County has a gang violence unit and a drug unit and they have teams of prosecutors that do that kind of stuff, so I think it will be interesting to see where they put me. I like Child in Need of Care (CINC) a lot, but I'm interested in doing other things too."
Law has always been a part of Lopez's life. Growing up, she had two career goals – dentistry and law.
"When I was really little, I thought I wanted to be a dentist because my dad is a dentist," said Lopez. "Then I started doing really bad in science and that's when I knew dentistry wasn't going to work out for me. I was already kind of interested in law because my mom was a lawyer in Venezuela. I think a part of me was always inspired by her."
The decision to go to law school didn't officially click until Lopez's senior year of high school when the Black Lives Matter movement took to the streets and former President Donald Trump enacted the Muslim Ban.
"Attorneys were going to airports to help people come back to the States and that was when I realized I wanted to go to law school," said Lopez. "It was more than just, 'Oh, maybe I want to go to law school.' It was 'I really want to go to law school.'"
Throughout her time in Green Hall, Lopez participated in the Law Journal and was a member of the Hispanic American Law Student Association (HALSA) and Women in Law, but her time serving the community in the Legal Aid Clinic will stay with her for the rest of her career.
"I had one client who was getting an expungement. The whole process was really emotional because she wanted to pursue a different career. She sent me an email after we got out of court when the expungement was approved and told me I was going to be a great lawyer someday," said Lopez. "She was really sweet and it almost made me cry!"
As she prepares for a career in prosecution, Lopez looks back fondly on the professors who have helped her these past three years or, in some cases, even longer.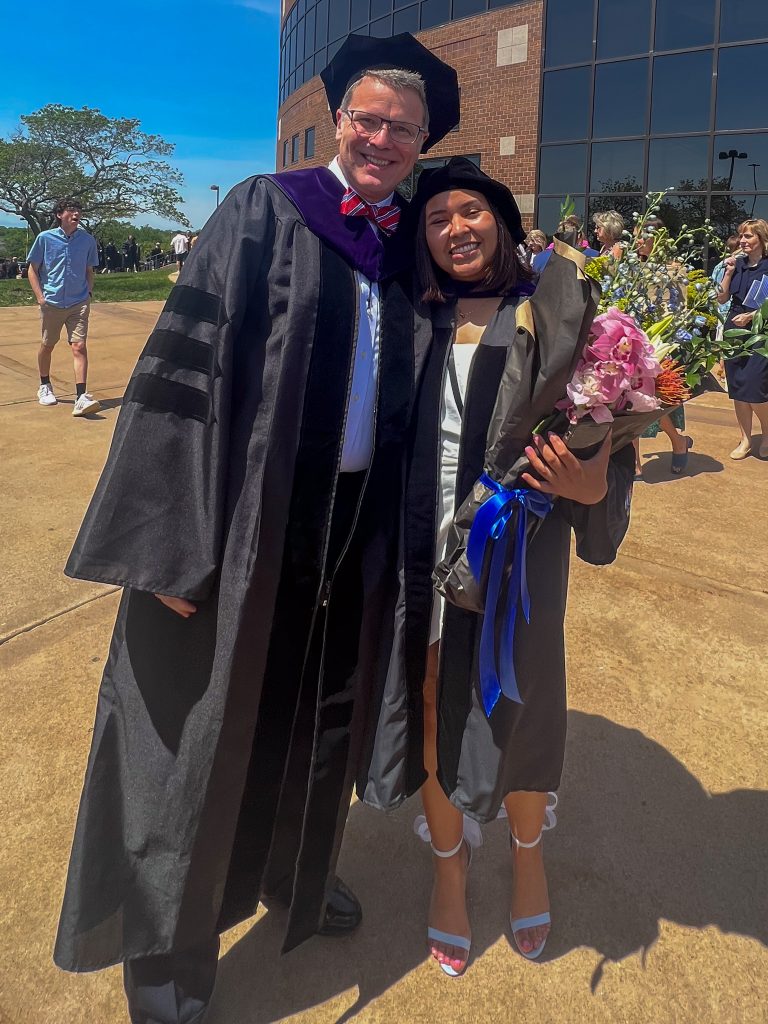 "Professor Lou Mulligan was my mentor in University Scholars in undergrad. He was monumental in helping me decide to do law and figure out where to go to school," Lopez said. "Then, throughout law school – though I never took one of his classes – he was always so helpful in getting me started and acclimated to Green Hall. Every time I see him, he always says hi and we talk about our life updates and things."
KU had always been the first choice for Lopez when she was looking at law schools. Not only did she have fond memories of her mother walking the hill after she received her Master's in Latin American Studies, but she had spent a portion of her childhood in Lawrence before moving to Andover and coming back to town was always the plan.
"I was always a little Jayhawk," said Lopez with a smile. "Maybe if I had lived in Lawrence growing up, I wouldn't have wanted to go to KU, but I didn't want to be in Wichita, I wanted to go back."
Lopez has several important pieces of advice for future law students considering KU Law.
"Participate in the 3L/1L mentor program," said Lopez. "I think it's something that is really necessary to help you look ahead. I don't know how much the 1L class really interacts with the 2L or 3Ls and just seeing someone at the end of it being like, 'Oh, they're almost done. They got through it. I can get through it,' is huge."
And for students like Lopez interested in law?
"Have an open mind," Lopez said. "You might go in thinking you want to go into one type of law, but if you open yourself up to different classes, opportunities and whatnot you might change your mind like I did. If you had told me 10 years ago, I was going to be a prosecutor I would have been so confused. Having an open mind is such a huge part of law school. It makes it better in the end."
–By Emma Herrman