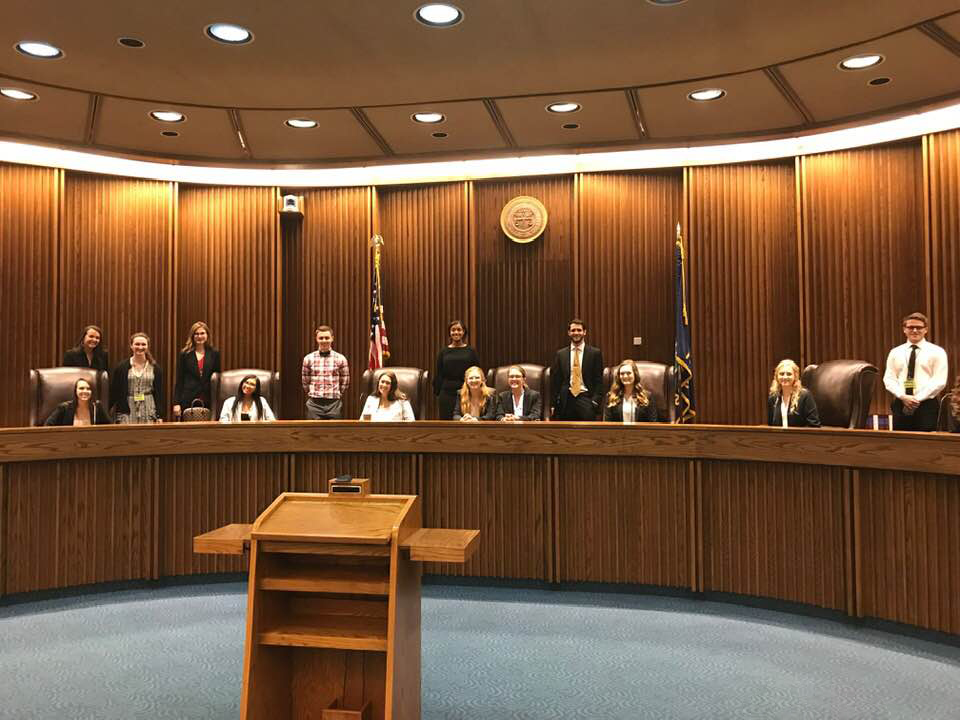 The University of Kansas School of Law welcomed 15 students from the LEAD Program this fall, making it the largest class of LEAD students since the program launched in 2013.
The Legal Education Accelerated Degree (LEAD) Program gives students an expedited opportunity to earn both a B.A. and a J.D. degree in six years, instead of seven.
"We believe KU Law to have the largest, or second largest, 3+3 program in the country," said Lumen Mulligan, LEAD program director and professor of law. "LEAD students accounted for nearly 15% of our 1L enrollment in fall 2020."
The program is designed to prepare students for law school and a legal career. As undergraduates, LEAD students have the opportunity to learn about law school, law-related internships and legal practice; build relationships with law professors and practicing attorneys; and participate in off-campus activities, such as a tour of the Kansas Supreme Court building and discussion with a justice of the court.
Sixty percent of the 15-person class of LEAD students are Kansas residents. The remaining 40% arrive at KU Law from five states across the country.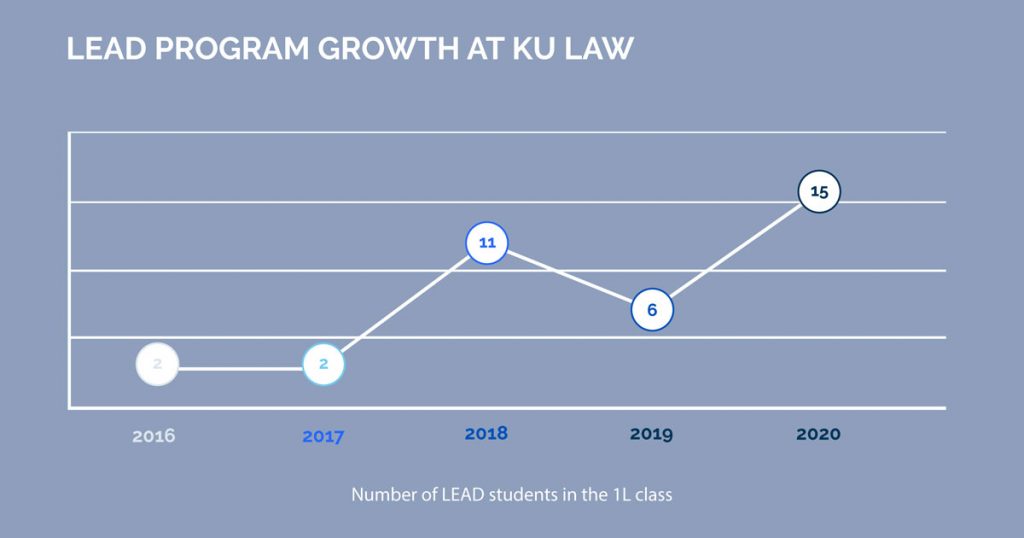 The LEAD program at KU started in 2013. The University of Kansas School of Law and the College of Liberal Arts & Sciences collaborated on the degree track to provide an opportunity for high-ability students to maximize their coursework at KU.
The size of the program has grown over time. There are 125 undergraduate students at KU currently enrolled in the LEAD program. The program is offered at the University of Kansas and Kansas State University.
Sarah Wood, a first-year law student from Tulsa, Oklahoma, said she was grateful to be a part of the LEAD Program because it helped guide her goals from the very beginning of her college experience.
"Choosing to go to law school and all that comes with it can be an extremely stressful time, but with the guidance I received from KU, I felt fully supported each step of the way," Wood said. "After my first full month of law school, I am more appreciative than ever to the LEAD Program and all that it offers."
— By Ashley Golledge