Whether you're a townie or an out-of-towner, KU Law is the place to be.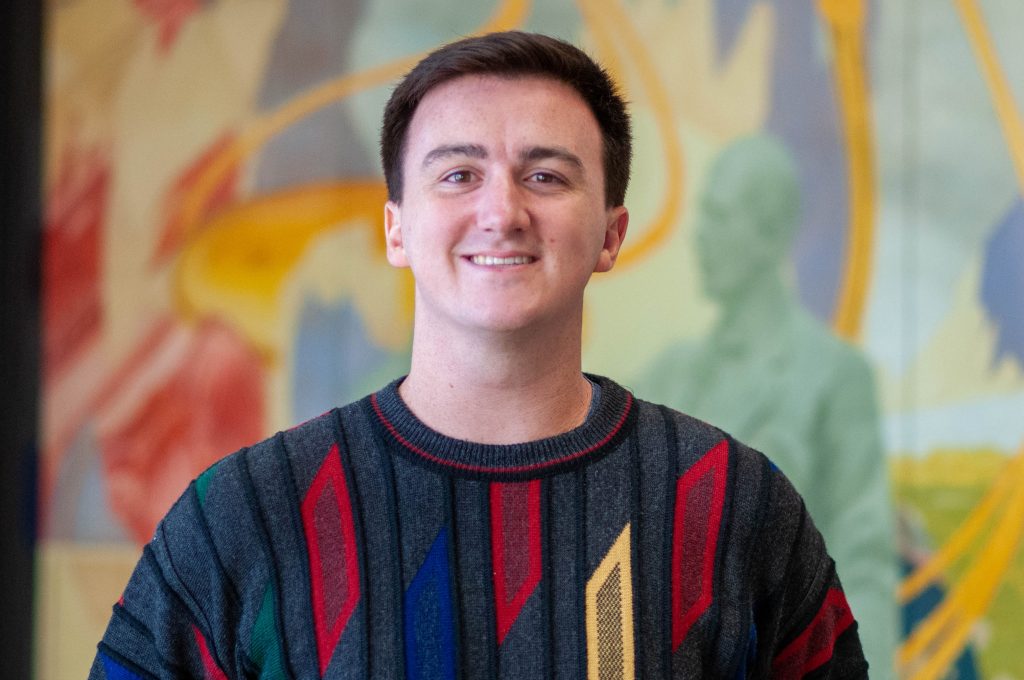 When I first visited KU, I wasn't sure that I would end up going to law school here. I visited Lawrence for the first time in the beginning of February 2022 during a bit of a cold spell. Walking around town, not many people were out and about, and even walking around campus was pretty quiet. I'm glad I gave Lawrence (and KU) a second chance.
When my dad and I first arrived in Lawrence after a grueling 20-hour car ride (plus one night spent in Terre Haute, IN), one of the first things I did was go to a Royals game with some new law students that I was meeting for the first time. Even though the game wasn't particularly memorable, it gave me an opportunity to meet some of the people I'll be spending a lot of time with over the next couple of years. A couple days later, my dad and I got the chance to go to a Father John Misty concert in Kansas City, which reminded me that Kansas isn't really the middle of nowhere.
The Royals game showed me something important, which was that your fellow students in law school are really not as cutthroat as you might have heard. I have friends that go to a couple different law schools across the Northeast, and each of them has some story about students in their class refusing to share notes if somebody was sick. Or of people laughing when somebody was navigating their way through a cold call. Things that after one semester haven't happened here at KU. Even though establishing relationships with your colleagues can help your future, it also doesn't hurt to have friends that you can look to when you need a little bit of help.
Even though I've only called Lawrence home for six months, I can tell that it's a special place. When you talk to people who have lived here for years, their faces just light up at the opportunity to talk about the town they call home. Coming to KU for law school is one of the best decisions I've made, even if I wasn't sure it was the right decision at the time. If you're deciding whether or not to come to KU from somewhere far away, it might just be one of the best decisions you make. So far for me, it absolutely has been.
— Matthew Koegel is a 1L KU Law Student Ambassador from Long Island, NY