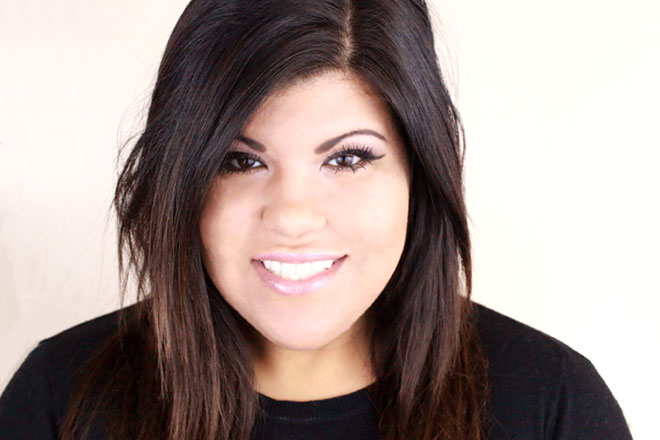 According to the American Bar Association, Native American attorneys make up 0.3 percent of the more than 1 million lawyers in the United States; I want to change that.
Now, more than ever, Native Americans need capable, committed legal representation within their tribes, communities and organizations. My intention in pursuing a law degree is to position myself for a career that will enable me to do just that. I am a member of an emerging group of capable and ambitious American Indian students who, when given the opportunity, not only overcome the social and economic barriers that constrained earlier generations of American Indians, but embrace the challenges of higher education and soar to new heights of achievement. Students like me follow in the footsteps of those earlier generations of Native Americans who sacrificed, struggled and endured so that my generation could one day become leaders, confronting and overcoming the obstacles of our time. I am grateful, and as I pursue my career in law, I will extend my hand and guide others within our communities – as well as other underrepresented communities – on the same (or similar) path.
A creative outlet
While I plan to study tribal law at KU, I also have media law in my sights. I began a career in photography at the age of 15 as a house photographer at the concert/event arena in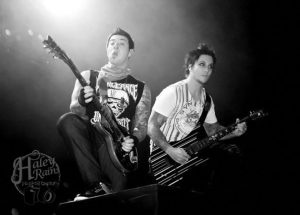 my hometown of Billings, Montana. I photographed bands including Nine Inch Nails, Buckcherry, Avenged Sevenfold, Puddle of Mudd, Sugarland, Theory of Deadman, Shinedown and others. Inspired by that experience, I enrolled in film school at Montana State University in Bozeman, combining my passion for photography with writing and technical filmmaking skills. While still in school, I landed my first job on a feature-length film. I wanted to learn more about the administrative aspect of film production, so I worked closely with the first and second assistant directors on that feature. Soon after, I landed my next feature film job; however, this time, I advanced from a production assistant intern to an IMDb-credited second assistant director. It is uncommon to advance so quickly, but filmmaking is an industry that rewards ambition. I went on to second assistant direct my third feature film, and I followed that by writing, directing and producing small projects of my own. I eventually ended up in Los Angeles, as most aspiring filmmakers do. While living and working in Hollywood and the greater Los Angeles area, l realized that I wanted to complete my degree and pursue a graduate program. I believed that an advanced education would, in the long run, open more doors and create more opportunities to make an enduring impact on issues that mattered to me. I made my way to Haskell Indian Nations University in Lawrence, and two years later I graduated with my bachelor's degree in indigenous and American Indian studies.
Balancing school and business
I come from a long line of creative people, so art is intrinsic to my life. When I am creating, I am truly happy. Doing photography is an outlet for me which, as a law student, is an important thing to have.  Currently, I own and operate my own photography business – Haley Rains Photography – and continue to do concert, event, portrait and other types of photography as well as graphic design, filmmaking and other creative projects. It is my goal to incorporate my photography and filmmaking skills into my legal education and to return to Los Angeles after I earn my J.D. to continue my work in the film industry.
I feel truly privileged to be a member of the KU Law family, and I look forward to seeing the things I and my extraordinary classmates will accomplish.
– Haley Rains is a first-year KU Law student from Billings, Montana. She operates Haley Rains Photography, which can be found on Facebook and online.