Students make invaluable connections studying in D.C.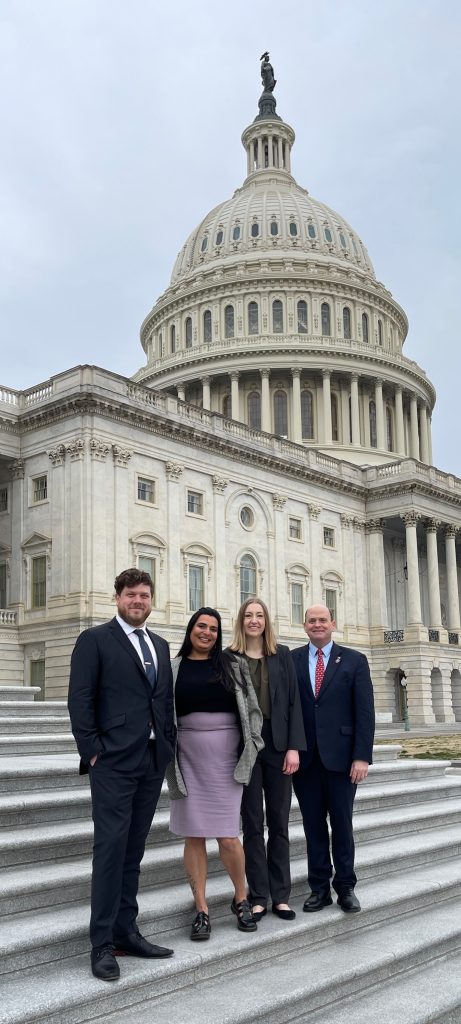 For some, navigating law school from Green Hall is enough of a challenge to spur them toward receiving their Juris Doctor. Others welcome the added challenge of navigating their last semester of law school in Washington, D.C. as part of the Sixth Semester in D.C. program.
"The ability to participate in this program is what made me choose KU Law," said Maleena Patel, 3L. "I knew going into law school I was more interested in the policy than the formal practice and having the opportunity to experience policy work in D.C. would hopefully boost my resume so I can do the work I want to do."
Patel is one of four KU Law students who spent their final semester in D.C. this spring making connections and working in externships across the city. This program, designed by Professor Jennifer Schmidt, connects current law students with KU Law alumni in the D.C. metro area, opening doors for these students in Washington and beyond.
"I created the program that I wanted when I was a KU Law student, one that makes starting a legal career in Washington, D.C., as easy as starting a career in Kansas," said Schmidt. "I want to make sure that Midwestern voices are part of the policy debate in D.C. This program is a launching pad to help our graduates get a seat at the national policy-making table."
Through the networking component, students have meetings with KU law alumni and other lawyers in a wide variety of positions in Washington to expose them to the range of career paths available to them and glean general career wisdom. This year, students received a behind-the-scenes private tour of the U.S. Capitol from former Congressman Tom Reed, met Senator Charles E. Grassley from Iowa, Janet Murguia, L'85, and CEO of UnidosUS and many others.
"I wanted to get as much legal experience as possible before starting my career," said Lindsay McQuinn, 3L. "I cannot think of a better place to get legal experience and enjoy my last semester of law school than in our nation's capital."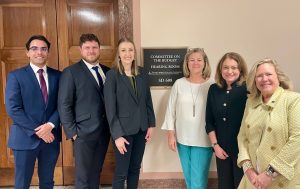 "D.C. remains a top destination for many KU Law graduates," said Becky Weber, adjunct professor. "Our program is superior to other law schools' programs because our students graduate with a substantive legal experience in the nation's capital and a vast network of experienced D.C. lawyers willing to help them."
From late January to the end of the semester, students are introduced to more than 25 D.C. lawyers in private meetings and another 30-40 lawyers through recent graduate sessions and young alumni receptions. Professional networking is a necessity for any career, but perhaps especially for young lawyers in D.C.
"I got to network and meet lots of people," said Patel, "including the White House Chief of Staff, Jeff Zients and Representative Cori Bush, a progressive Member of Congress from Missouri whom I admire."
"From recent graduates who are just getting their careers started to lifelong friends of Professors Schmidt and Weber, everyone we met was eager to offer career insights and support," said Brett Halligan, 3L
Preparation for this program has to start early by saving up to live in the D.C. metro area and ensuring students have enough credits to graduate. Students in the Sixth Semester program enroll in a field placement (externship) at government or non-profit organizations for six to nine credit hours. This year, the students did legal internships with the Department of Justice, Federal Communications Commission, The Heritage Foundation and WeAct for Environmental Justice. The semester largely acts as a test drive for a real-world career in D.C.
"You should plan ahead," said Roman Panickar, 3L. "There are a lot of moving parts to the program, and it is helpful to know what they are and how they may impact you."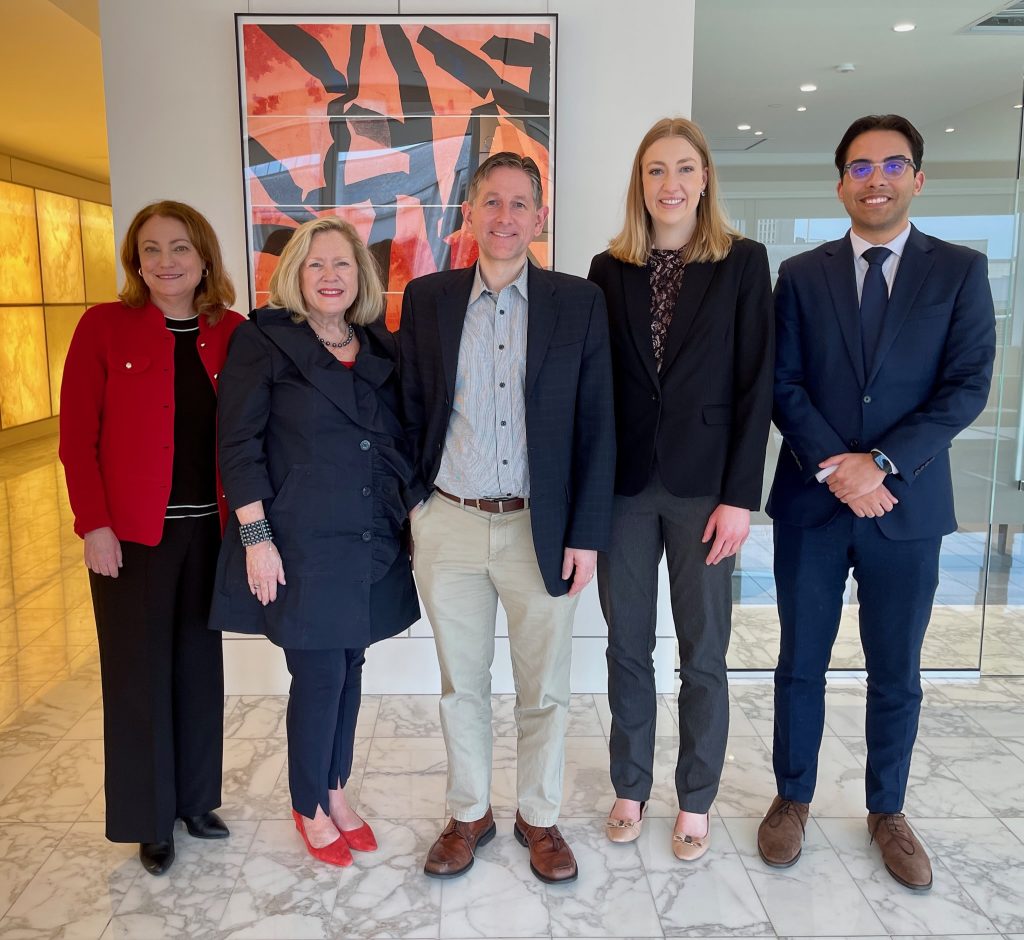 Despite the intensity in preparing for this program, there is no doubt that the Sixth Semester students graduating this May are walking away with invaluable experience and connections that will make them more desirable in today's hiring market.
"I chose to participate for a number of reasons," Hallagan said. "But the deciding factors were the ability to learn about and see in action the many different legal opportunities that exist in our nation's capital and the success previous participants have experienced finding their ideal D.C. jobs."
If you are interested in participating in the Sixth Semester in D.C. program, please contact Field Placement Director Glenn Jewell at gjewell@ku.edu.
– By Emma Herrman