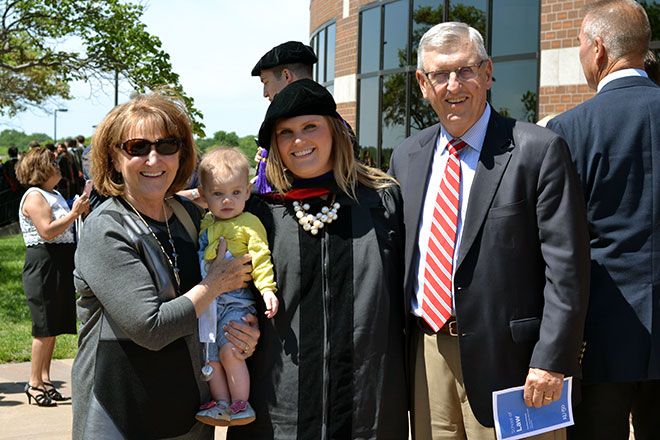 Roger Viola's KU Law degree has opened many doors in his life, both professionally and personally. He and his wife recently responded by creating a scholarship.
Consider it a note of sincere thanks.
"I have had the opportunity to work in several interesting and rewarding legal fields, and none of this would have been possible without my KU Law degree," said Viola, L'74. "I had the good fortune of having some of the best law professors in the country. The scholarship is one way to say thank you to such a great group of faculty for all they've done for me."
The Violas established the Roger and Karen Viola Law Scholarship with an initial $15,000 gift and a three-year pledge to increase the fund to $30,000. The need-based award is reserved for a recipient who graduated from a Kansas high school.
"While our scholarship is currently modest in size, we hope to increase it during our lifetime and through our estate," Viola said. "Karen and I look forward to meeting many of these students and following their progress."
Now retired, Roger Viola worked in a variety of legal settings during his career, including private law firms, corporations, state agencies and nonprofit organizations. Most recently, he led the Topeka Community Foundation as president from 2007-2016. His daughter, Cori, graduated from KU Law in 2016.
---
PHOTO | Roger Viola, L'74 (right) and his wife, Karen (left), celebrate the 2016 KU Law graduation of their daughter Cori. Karen is holding granddaughter Rose Loftus (Cori's niece), who joined the festivities.