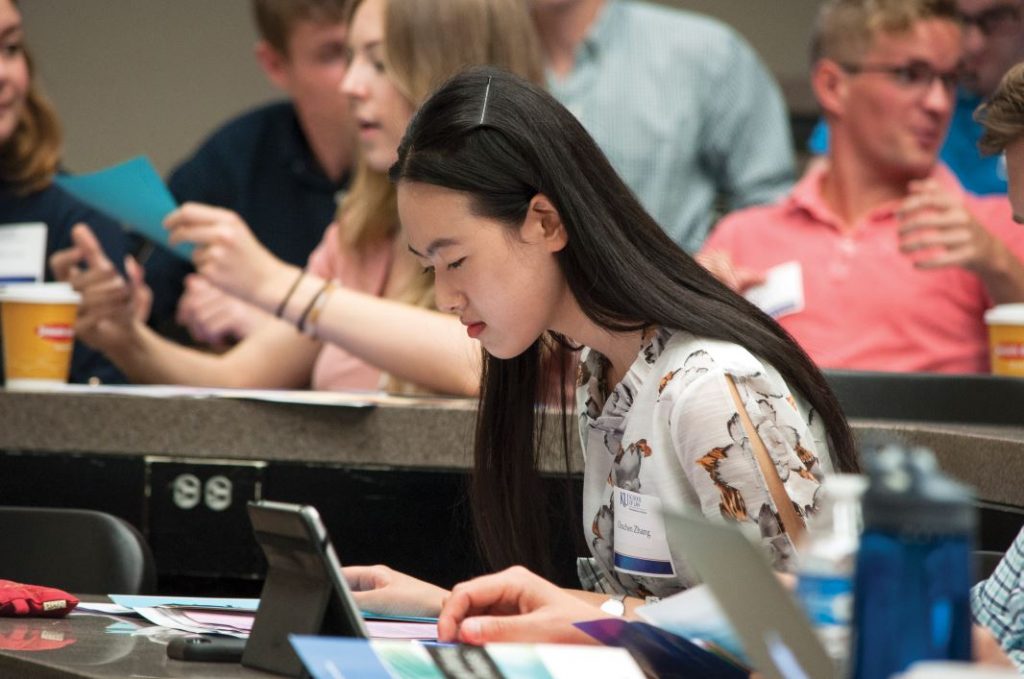 Degree programs aimed at international students produce scholars, teachers
Since KU Law's Doctor of Juridical Science (S.J.D.) program launched in 2007, 34 students from 17 countries have earned the terminal degree in law. Designed for students interested in deep legal research and writing, and a career as a legal scholar or a senior public official, the program is one of three degrees at the law school aimed at international students.
KU Law also offers a Two-Year J.D. for overseas students who already hold a foreign law degree, and a Master of Laws (LL.M.) in American Legal Studies.
S.J.D. candidates go on to careers in law practice, government and academia. Graduates of the S.J.D. program have taken positions at universities across Asia, Africa and North America, in countries including China, Saudi Arabia, Egypt, Japan and the United States. Many have taken government positions, among them a deputy commissioner to Bangladesh's Ministry of Finance and a legal advisor for Saudi Arabia's National Anti-Corruption Commission.
"Many of our international students, particularly our S.J.D. graduates, go on to contribute to the advancement of the international rule of law and the enhancement of legal education overseas," said Virginia Harper Ho, associate dean for international and comparative law.
— By Margaret Hair
This story originally appeared in the fall 2019 issue of the KU Law magazine.