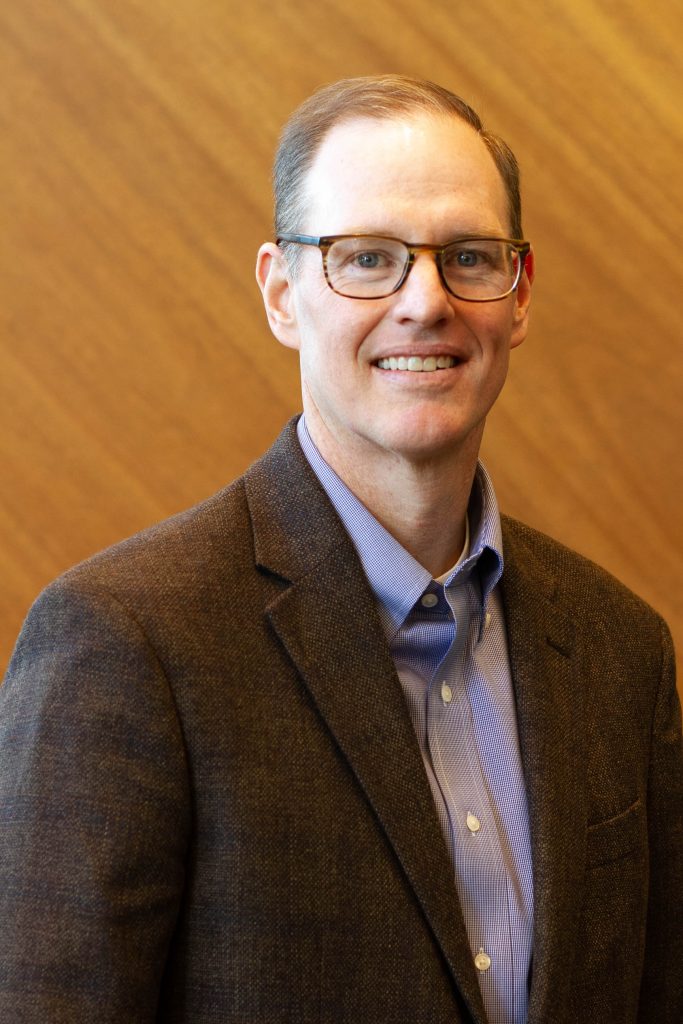 Matthew Richards — a KU Law graduate, former transactional attorney and business owner — recently joined KU Endowment as a development professional for the University of Kansas School of Law. Under the direction of Assistant Vice President of Development, Kristen Toner (L'06), Matt will work alongside Lauren Luhrs (L'13) in meeting with KU Law alumni and friends across the country.
Matt graduated magna cum laude from Texas Tech University in 1996 with a bachelor's degree in business administration with an emphasis in accounting. He graduated from KU Law in 1999. While at KU Law, Matt focused on transactional law courses, his favorites being tax courses taught by Martin Dickinson and secured transaction courses taught by Keith Meyer. Matt has a long association with KU Law, as his father David graduated in 1972.
After graduating from law school, Matt practiced for 12 years in Dallas, Kansas City and Lawrence, including with Shughart Thomson & Kilroy, P.C. (now Polsinelli) in Kansas City and as a partner with the Lawrence firm of Barber Emerson, L.C. His practice focused on corporate transactions, business organizations, real estate and tax. From 2011 to 2018, Matt owned and operated a retail store on Massachusetts Street in Lawrence.
"I am excited to be working in support of the law school," Richards said. "KU, and the law school in particular, have played a big role in my professional life, and also in the lives of many people in my family."
Matt has lived in Lawrence for the past 14 years with his wife Jennifer (a financial analyst at KU) and their two teenaged children.