Devin S. Sikes excels at representing clients in complex international trade cases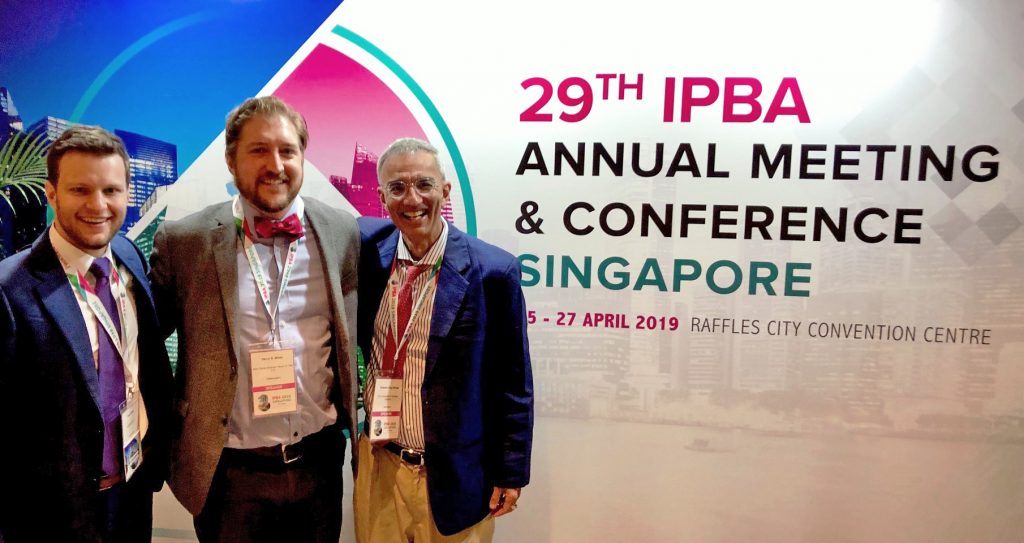 Devin S. Sikes, L'08, is one of the few people in the world who has clerked on both the U.S. Court of International Trade (CIT) and the U.S. Court of Appeals for the Federal Circuit (CAFC).
He clerked for the Hon. Judith M. Barzilay at the CIT and the Hon. Evan J. Wallach at the CAFC. Out of the five people to clerk for both courts, Sikes is the only one to date who went on to practice international trade law.
Sikes has assisted clients in navigating international trade matters before U.S. agencies, U.S. courts and international tribunals for 12 years.
"I have the privilege of working for some really fascinating clients," Sikes said. "It's fun to try to help them solve some of the trade issues that they're facing."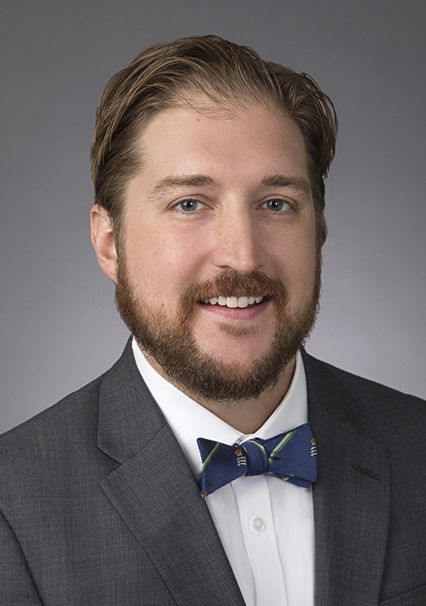 He serves as counsel at Akin Gump Strauss Hauer & Feld LLP in Washington, D.C. At his firm, Sikes specializes in international trade litigation. He advises and represents clients in antidumping and countervailing duty investigations, customs matters, and a broad range of trade proceedings. He also counsels clients on administrative law and patent issues. Before joining his current firm, he served in the U.S. government for nearly a decade.
Sikes has handled over 35 cases before the CIT and more than 10 appeals before the CAFC. In trade matters, he has represented clients in dispute settlement cases before the entities under both the North American Free Trade Agreement and the World Trade Organization.
Sikes also makes an effort to give back and assist those who can't afford legal services.
"I have a pretty robust pro bono practice here at the firm," Sikes said. "We, as attorneys, are incredibly privileged once we complete our education. I think it's incumbent upon us to preserve a sense of commitment to our community."
In April, Sikes had the chance to present at the Inter-Pacific Bar Association's annual meeting in Singapore. Professor Raj Bhala and Cody Wood, L'17, also presented.
"It was a real privilege to be at a conference with over 1,500 attendees from all over the world to hear about the different issues that they face in their practices," Sikes said.
Sikes grew up in the small town of Rose Hill, Kansas, which is near Wichita. His interest in international trade law began while he was earning undergraduate degrees in philosophy and Spanish from KU.
"I developed a strong interest in the synergy of trade and people," Sikes said. "Trade law is what interested me. That was my calling."
He decided to pursue a legal education at KU Law, in substantial part, because of Bhala and his expertise in international trade.
"I knew that I wanted to do international trade law. It just so happened that I had the world's leading international trade scholar right there in my backyard," Sikes said.
Sikes said international trade law courses at KU Law were critical to launching his career. He advises law students to form relationships with classmates, build up a professional network, try to understand different perspectives and to aim high with their goals.
"Take my case as a prime example. I was a kid growing up in a very rural town of 2,500 people in Kansas. Don't let any preconceived geographic limitations hold you back. There's a world of opportunity out there," he said.
— By Ashley Golledge
This story originally appeared in the fall 2019 issue of the KU Law magazine.