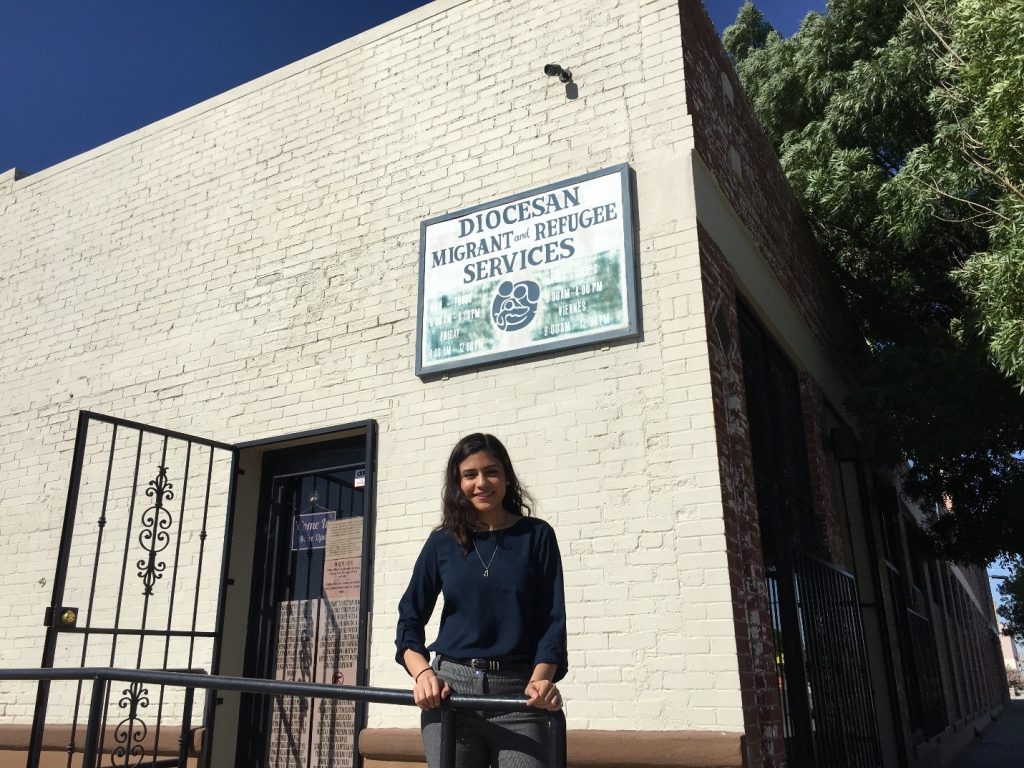 Samantha Natera grew up on the border of Ciudad Juárez, Mexico and El Paso, Texas, where it is not out of the ordinary to cross the U.S.-Mexico border on a daily basis.
"I have family in both the U.S. and Mexico, and for me it was normal crossing the border every day to go to school or see my friends and family," Natera said.
Natera, a second-year law student at the University of Kansas School of Law, strives to help the migrant community. This summer, she is a legal intern at Diocesan Migrant and Refugee Services, Inc. (DMRS) in her hometown of El Paso, Texas.
At her internship, Natera translates client statements, researches case requirements for clients, goes to court with lawyers, visits detention centers to interview clients and calls clients to assist them with applications.
"Going to the detention center has been tough because it seems like a prison even when most of these people have not committed any crimes. They have just crossed the border," she said. "They have to be detained and away from their families."
She said the most gratifying part of her job is having the opportunity to help others.
"It is rewarding to see that lawyers here help people who don't have the means to pay for legal help," she said. "Having organizations like this makes a difference in people's lives. I admire DMRS for all the good work they have done and the awareness they have spread."
The work that Natera does through her internship is directly relevant to current events in immigration law. In June, President Donald Trump pledged to deport millions of undocumented immigrants in the U.S. and made threats to impose a tariff on Mexican goods. Conditions at migrant detention centers are "horrendous," according to the Washington Post.
Having grown up on the border of Mexico and Texas, Natera has seen first-hand the conditions that migrants face when they cross the border.
"Most people have misconceptions about the immigration system and immigrants in general. The situation is much more complex," she said. "There must be more awareness about the conditions most of the people migrating are coming from."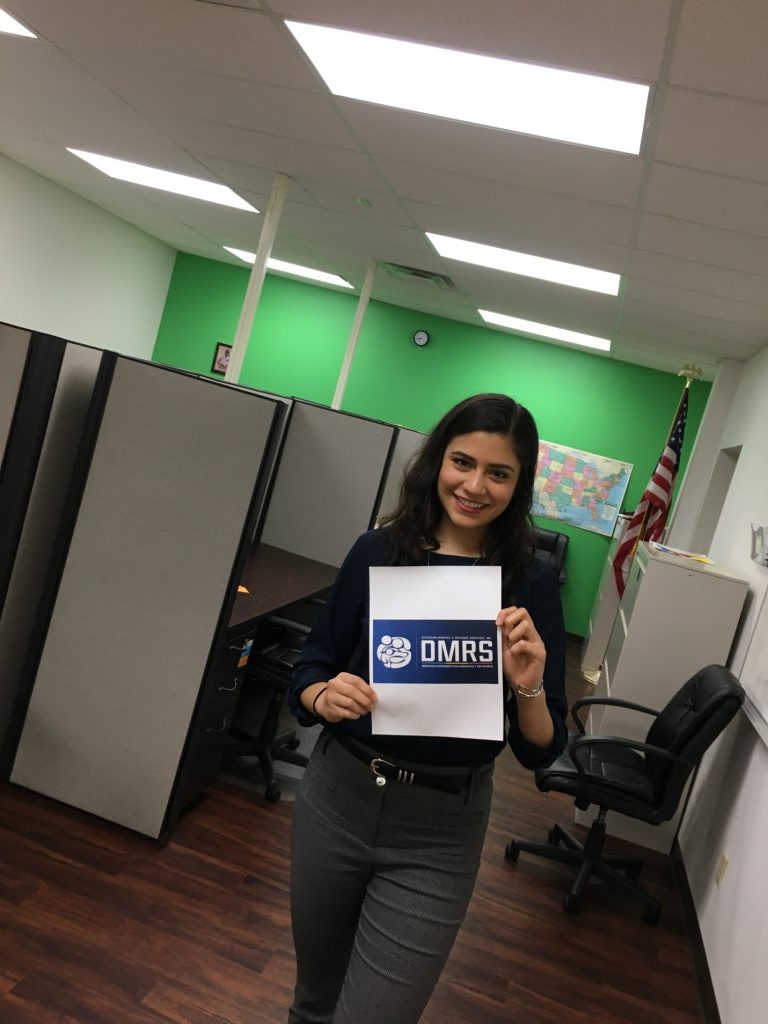 In addition to her day-to-day responsibilities, Natera tracks updates about the current situation at the border and monitors laws that impact the migrant community.
"Being informed about the current situation is very important," Natera said. "The law is always changing, and it is important to be aware of this and keep track of the changes."
Natera applied for her positon as a DMRS legal intern to learn more about immigration law and how she can help people.
"I am very thankful for this opportunity and for being able to help in any way possible to keep families together and educate them about the law," she said. "This internship has been a great experience, and I am very happy that I can help the migrant community."
The border-town native earned undergraduate degrees in both finance and international business from the University of Texas at El Paso in 2018. She decided to pursue a legal education at KU Law because of the strength of KU Law's international law program and the approachability of people in Green Hall.
"When I visited Lawrence, I really liked it. The people were so nice, and everyone was so welcoming," Natera said. "I think choosing KU Law was the best decision."
Natera is the treasurer for the school's Hispanic American Law Students Association.
"I like being part of HALSA because we try to represent Latinos in the legal field," she said. "We participate in activities like blood drives, a salsa competition and dance lessons to raise funds for the organization."
She is also the president of the International Law Society, a member of the Women in Law organization and a participant of the school's intramural sports teams. During the next academic school year, she will also work at the law school's Office of Career Services as a student office worker.
Natera's career aspirations have international reach. Her dream job is being a lawyer for the United Nations.
"I want to become a lawyer to improve the lives of people and communities," she said. "I would love to be part of the United Nations' legal team and help the UN to provide stability and protection of human rights."
— By Ashley Golledge
This post is the second in a series highlighting the diverse internships and jobs KU Law students and recent graduates are engaged in over the summer of 2019 and early in their careers. Check out an earlier post from this series about David Biegel.