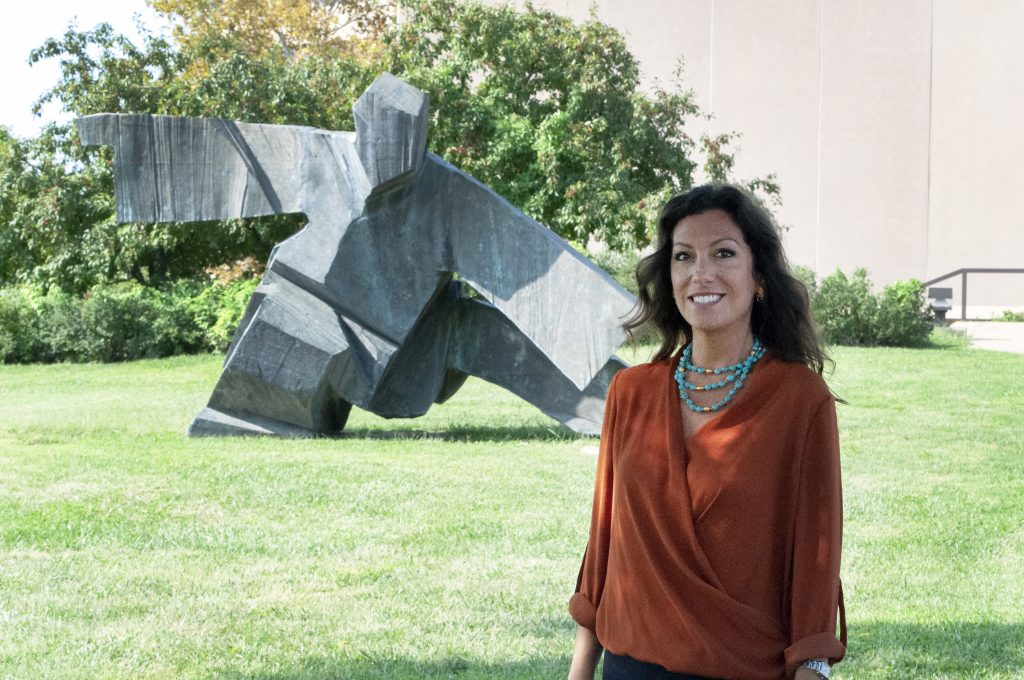 Leah Terranova recently began a new role as assistant dean for academic and student affairs at the University of Kansas School of Law. Terranova has been with KU Law since 2012 as the law school's director of career and student counseling services.
Terranova succeeds Elizabeth Kronk Warner, who began a deanship in July at the S.J. Quinney College of Law at the University of Utah.
As an assistant dean, Terranova oversees student life at the law school and serves as the primary contact with enrolled students. Terranova creates and implements programs and services designed to positively impact the satisfaction and retention of students. Terranova also coordinates the law school's diversity, equity and inclusion efforts.
"The thing I'm most passionate and excited about is working with students on initiatives that will make their experience here richer," Terranova said.
In her new role, Terranova has created wellness programming that emphasizes the importance of law students' mental health and wellbeing.
One of the wellness initiatives that Terranova launched was to bring Counseling and Psychological Services (CAPS) peer listeners to Green Hall. Every Tuesday, CAPS peer listeners will be in Green Hall from 2:30 to 4:30 p.m. to provide a listening ear, tips for managing stress and goal setting, and information about resources available to KU Law students.
"I am trying to make more opportunities available for students on campus that will serve their wellness needs," Terranova said. "CAPS trained counselors will give law students an outlet to use and a safe space in the building that they can turn to."
Through her former role as director of career and student counseling services, Terranova became aware of how the culture of law school and law practice does not necessarily support healthy balance in law students' or law practitioners' lives. A study by the American Psychology Association found that lawyers are 3.6 times more likely to suffer from depression than non-lawyers.
"Three years is a long time to spend tackling mental health issues without any assistance. It shouldn't have to be that way," Terranova said. "There is another way to move through law school with greater positivity and authenticity. Hopefully, some of these wellness initiatives will help students connect to their own personal values."
Terranova is also bringing Mindful Mondays and yoga in the Wheat Law Library to the law school. Both are programs are aimed at practicing mindfulness and reducing stress. Mindful Mondays will be led by Blake Wilson, a long-time practitioner of Zen and the assistant director for instructional & faculty services in the Wheat Law Library.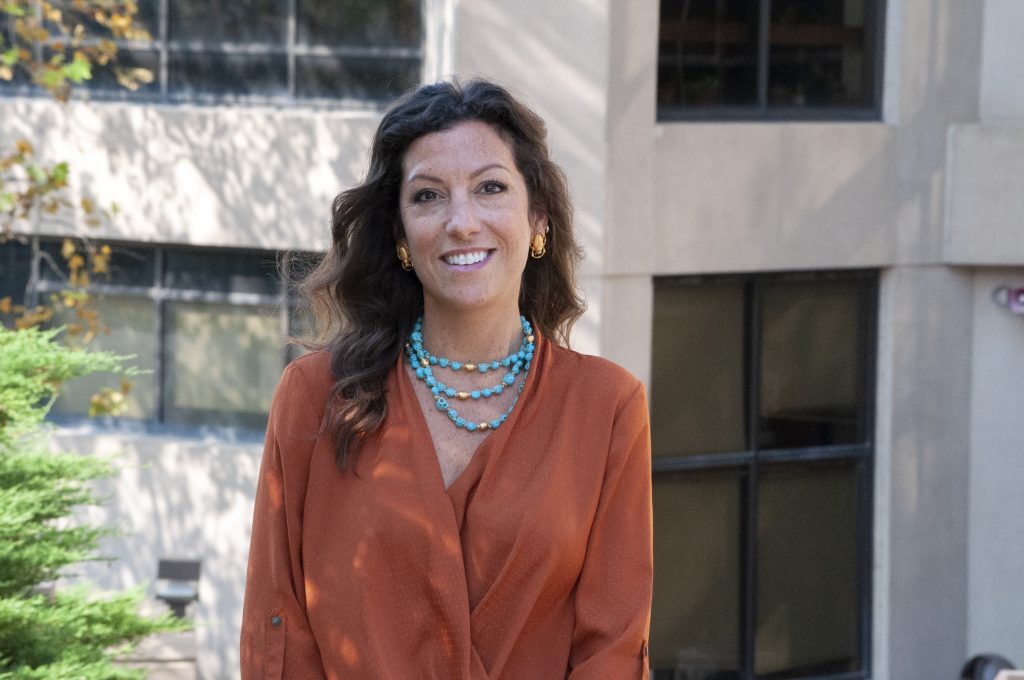 "Each session will focus on different aspects of mindfulness: breathing, senses, body, movement, emotions and thoughts," Wilson said.
For the 2019-20 academic year, Terranova will serve as a University of Kansas Staff Fellow. This year's Staff Fellows Project focuses on mental health and its stigma and misconceptions, which create barriers to an inclusive culture on campus. Terranova is excited about the opportunity to be involved with this campus project.
Terranova comes to the role in KU Law's administration with a range of different legal experiences, including practicing insurance law at a firm in New York City, serving as a public defender, and working in landlord-tenant law as a real estate manager.
She completed her undergraduate studies at Trinity College in Hartford, Connecticut. Terranova earned a J.D. at the Maurice A. Deane School of Law at Hofstra University in Hempstead, New York.
She said she's eager to use her legal experiences in both traditional and nontraditional legal work to advise law students and help them navigate the academic landscape of law school.
"I'm really passionate about wellness initiatives, and I think they can really change the way a student experiences law school," Terranova said. "When students are in a better place personally, they have more time and energy to focus on academic success."
— By Ashley Golledge