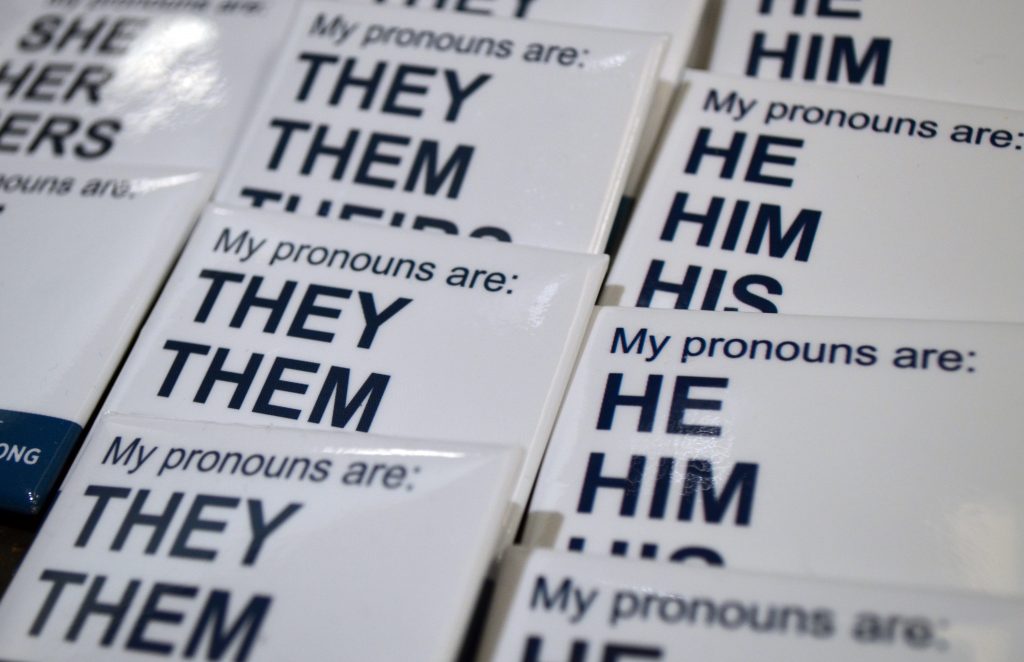 Last fall, the Dean's Diversity Leadership Council (DDLC) received support from the students, staff and faculty within Green Hall, as well as the greater legal community for a number of events and initiatives. The DDLC held three brown bag lunch forums in collaboration with the Faculty and Staff Committee on Diversity & Inclusion. These lunches strive to promote engagement in deeper conversations regarding diversity and inclusion. Additionally, the DDLC circulated two initiatives allowing the community to take personal action towards creating a more inclusive environment in Green Hall.
The first brown bag lunch asked for input on what topics the Green Hall community would like to discuss at the events, as well as a discussion on how to reach a broader audience in Green Hall, to actively engage in conversations about diversity and inclusion. The second brown bag lunch discussion, facilitated by the Faculty and Staff Committee on Diversity & Inclusion member Shawn Watts, took a deeper dive into how comfort – or lack thereof – plays a role in conversations about diversity and inclusion. This discussion continued to focus on ways to engage those who are consistently absent from such conversations and envisioned ways these conversations could eventually lead to action and change within Green Hall. Our final brown bag lunch of the semester was facilitated by University Ombuds Dr. D. A. Graham, which focused on empathetic communication and developing skills for engaging in difficult conversations, such as those around diversity and inclusion.
In addition to these lunches, the DDLC circulated initiatives encouraging students to support a more diverse and inclusive community within Green Hall. First, the Diversity Hiring Initiative letter was shared with students allowing them to express their support for diverse faculty hires by signing the letter, which was then sent to the Faculty Appointments Committee. The letter encouraged the committee, and faculty as a whole, to continue improving diversity within Green Hall during the recent round of faculty hires that was being made last fall. The initiative received the support of over a third of the students in Green Hall as a result of the efforts made by the DDLC and diverse student organizations. Second, the DDLC began working with the administration and members of the Faculty and Staff Committee on Diversity & Inclusion to educate all faculty, staff and students on pronoun awareness and ways the Green Hall community can normalize inclusive pronoun use. The DDLC and diverse student organizations encouraged students, faculty and staff to place their pronouns in their e-mail signature blocks. This simple, yet effective action, normalizes pronoun usage and helps eliminate appearance-based assumptions about a person's pronouns that perpetuate harmful gender stereotypes.
The Dean's Diversity Leadership Council is thrilled with the level of community engagement accomplished in the fall semester. It could not have been accomplished without the assistance of the Faculty and Staff Committee on Diversity & Inclusion, diverse student organizations, or the Green Hall community at large. We thank you for your effort and support and look forward to more successful engagement in the spring semester!
— By Aidan Graybill, a 2L from Lincoln, Nebraska and member of the Dean's Diversity Leadership Council